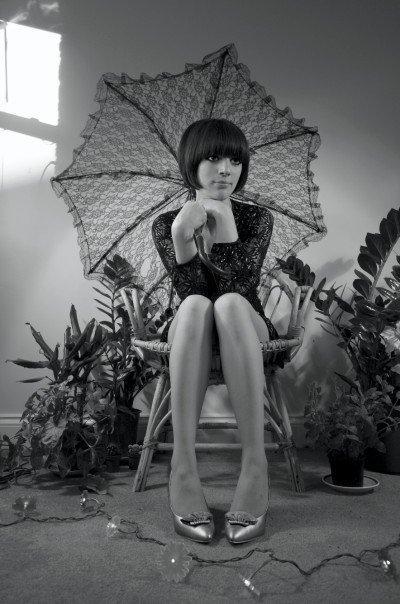 Theoretical Girl
Theoretical Girl is a singer-songwriter and multi-instrumentalist from Southend-on-Sea who makes electro-folk-pop on her 8-track in her bedroom. She has been doing so since 2006.
Theoretical Girl has released six limited edition singles, It's All Too Much (Fake Product), Red Mist (Half Machine Records), The Hypocrite and Another Fight both on Salvia/XL Recordings and Rivals and Red Mist both on (Memphis Industries) all to high critical acclaim. Also out is a limited edition 7" split covering a Tokyo Police Club song 'Nursery, Academy', available exclusively from Pure Groove and a Japan only release of acoustic versions of 'The Boy I Left Behind' and 'I Should Have Loved You More'.
In August 2009, Theoretical Girl released her debut album Divided on Memphis Industries and garnered some rave reviews including an 8/10 review in NME and Clash Magazine.
Having gigged tirelessly throughout Europe and the world over the past three years, including a short tour of Japan and Hong Kong and an appearance at SXSW Festival, Theoretical Girl, armed either with just her guitar and backing tracks, accompanied by a string quartet or backed by her band 'The Equations', has built up a formidable following, and an impressive list of bands she's played with – Robyn, The xx, Little Boots, Maximo Park, Kate Nash, Lethal Bizzle, Calvin Harris, Good Shoes, Metric, amongst many others.
- via Last.fm
I Should Have Loved You More

Red Mist

Theoretical Girl on iTunes: