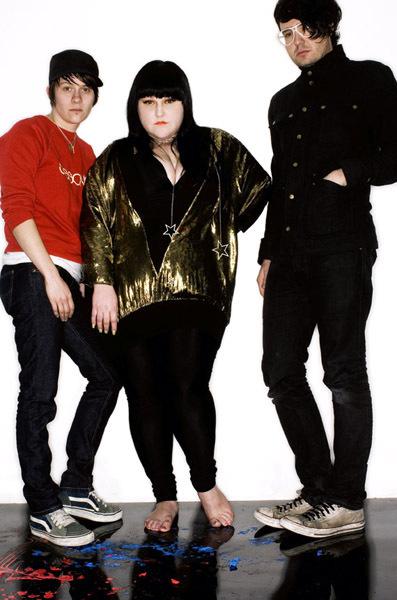 Beth Ditto and Gossip
Danielle B's post earlier this week reminded me how awesome Beth Ditto and Gossip are. Enjoy!
Gossip (formerly The Gossip) is a three-piece American indie rock band formed in 1999. The band consists of singer Beth Ditto, guitarist Brace Paine and drummer Hannah Blilie. After releasing several recordings, the band broke through with their 2006 studio album, Standing in the Way of Control (2006). A follow-up, Music for Men, was released in 2009. The band plays a mix of post punk indie rock and dance-punk.
Gossip was formed in 1999 in Olympia, Washington with vocalist Beth Ditto, guitarist Nathan "Brace Paine" Howdeshell and drummer Kathy Mendonca. All three were originally from Arkansas; Mendonca moved to Olympia to attend Evergreen State College and Howdeshell and Ditto followed. Howdeshell and Mendonca had been in bands together in Arkansas. The band coalesced when the three members were roommates in Olympia.
In 1999 the independent record label K Records released Gossip's first recording, their eponymous debut EP, The Gossip to coincide with the band's tour with Sleater-Kinney. The band played at the first Ladyfest in Olympia in August 2000 and was included in Time Magazine's article on the festival.
Gossip are based in Portland, Oregon and have played with bands such as Sleater-Kinney, Le Tigre, CSS, Erase Errata, Mika Miko, Panther, Comanechi, and Mates of State. Gossip also opened for the Scissor Sisters for three dates on their November 2006 tour.
Standing in the Way of Control

Heavy Cross

Gossip on iTunes: