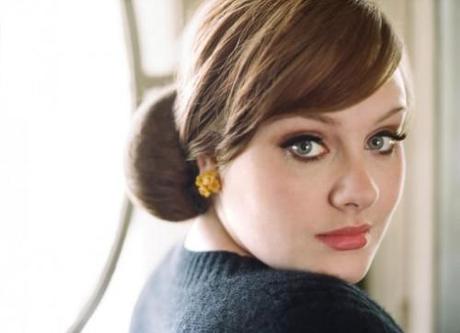 Adele
Adele is a Grammy-awarded British singer born as Adele Laurie Blue Adkins, on May 5, 1988 in North London. She herself describes her music as something meant for heartbroken people. She is the very first artist awarded with the "Critics' Choice" in the 2007 BRIT Awards, which is given to performers who have not yet launched an album during the time of the award-giving ceremony.
As early as age four, Adele had the love for music. She even sang Spice Girls hits and impersonated them during dinner parties. There were also times during her pre-teen years wherein she impersonated Destiny's Child. In May of the year 2006, Adele graduated from Croydon's BRIT school, which was also attended by artists such as Leona Lewis, Kate Nash, Amy Winehouse, etc. A month after her graduation, Adele published a couple of her songs on PlatformsMagazine.com and eventually started participating in small gigs in the UK. She also joined a tour with Jack Penate (her bestfriend), and other performers like Amos Lee, the Exist band, etc.
Adele has signed with XL Recordings, and in January of last year '08, "Chasing Pavements" was released. The said album turned platinum, with more than 1,000,000 sales internationally. "Chasing Pavements" also reached the 54th spot on the Billboard 200 in July of the same year, as well as #46 on Billboard Magazine's "Top Heatseekers" list. Adele then performed on Saturday Night Live, and because millions of viewers were pleased with her song, "Chasing Pavements" immediately rose to the 11th spot on the Billboard chart.
In December of 2008, Adele's music video for "Chasing Pavements" became considered as the "most played" in the United States. Adele also made her debut appearance in the US on "The Today Show". She also had appearances in TV shows like "The Ellen Degeneres Show", "The Late Show with David Letterman", etc.
Just recently, Adele achieved "Best New Artist" as well as "Best Female Pop Vocal Performance" in the Grammy Awards because of "Chasing Pavements". One week after she received her awards, her album reached number 10 on Billboard's 200 chart while her single "Chasing Pavements" became the 21st one on Billboard's Hot 100.
Via MetroLyrics.com
Someone Like You
Make You Feel My Love

Adele on iTunes: