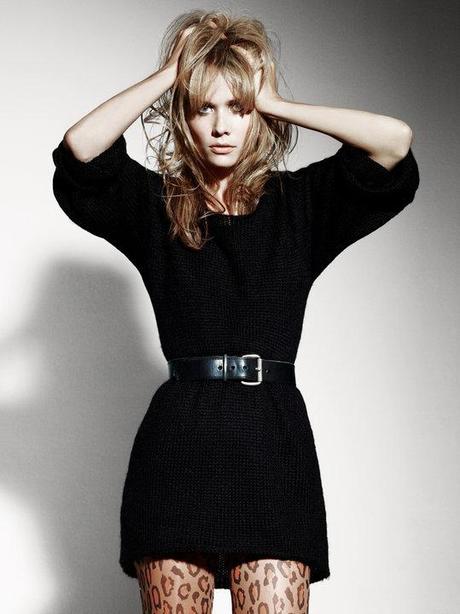 Nanna Øland Fabricius (born 20 November 1985 in Copenhagen), better known by her stage name Oh Land, is a Danish singer-songwriter and record producer. She is currently living in Brooklyn, New York City.
Daughter of an opera singer mother and an organist father, she is a former student of the Royal Danish and Royal Swedish Ballet schools. However, an injury caused by a slipped disc and spinal fracture put an end to her dancing career, which eventually led her to start making music.
Oh Land's debut album, Fauna, was released in her native Denmark on 10 November 2008 by Danish independent label Fake Diamond Records. For her eponymous follow-up album, she worked with producers Dan Carey, Dave McCracken and Pharrell Williams (who have worked with the likes of Lilly Allen and CSS). The album was released on 14 March 2011 and peaked at number five on the Danish Albums Chart. It also served as her debut in the United States, where it was released on 15 March 2011 by Epic Records, reaching number 184 on the Billboard 200 chart. An EP with the same name was previously released on 19 October 2010, containing four tracks from the full-length album. On 7 April 2011, she was given the Brink of Fame: Music Artist award at the 2011 NewNowNext Awards.
Oh Land made her US television debut performing "Sun of a Gun" on Late Show with David Letterman on 2 March 2011. She also performed it on Jimmy Kimmel Live! on 24 March 2011. She is currently touring the US as the supporting act for Orchestral Manoeuvres in the Dark.
Now Oh Land is about to hit 10 million views on Youtube with her sensation, "Son of a Gun". Oh Land wants her music to sound like, "2050 meets something really classic, like meeting a stranger that feels as familiar as an old friend."
A particularly wonderful quote coming from Oh Land is in reference to her childhood, "We didn't think, 'Let's play with our Barbie dolls or a board game today.' We were building our own universes. And nothing's changed, except now I have an audience beyond my parents." I think this is something that parents should have a goal for their kids, to create their own universes.
via wikipedia and ohlandmusic.com
Sun of a Gun

Lean

Oh Land on iTunes: