The press conference about the coming in September Salone del Mobile just finished. It was very interesting and informative! The 60th Salone will be innovative with different identity. Stefano Boeri,  the curator of this year's Salone del Mobile, presented the main concept.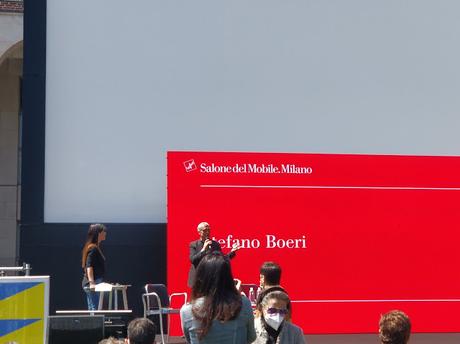 It seems there will be a complete change of scenery -  a different layout with no boots. The area will look like a small town with a lot of greenery and pavillions. One of the main themes will be the possibility to re-use most of the elements in the exhibitions.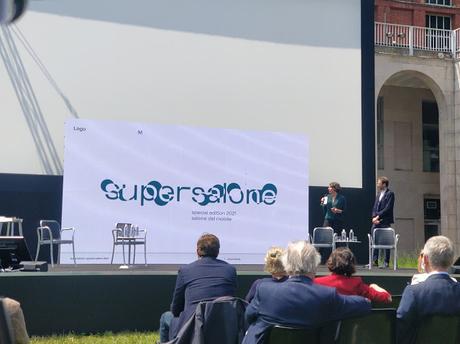 source: Salone twitter
Then some of the co-designers presented the ideas in more details:
Andrea Caputo said "we used the linear meter logic. A sequnce of walls and vertical surfaces will be used."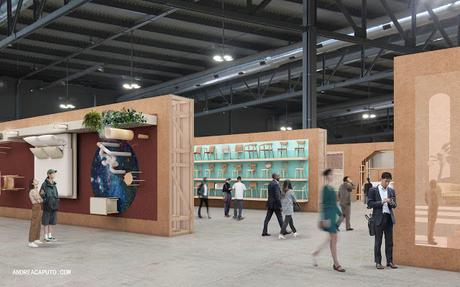 Maria Kristina talked about 'people curating'  - "there will be three categories of series of meetings - lectures, talks, conversations"
Giorgo Dona' presented the "new unique public spaces; spaces about the history of design and an area dedicated to the future".
Lucas Wegwerth talked about reuse,"to make possible that everything is reused in different contexts, modular kits; sharing materials rather than disposing them".
Aniina Coyvu curator presented "The lost graduation show - Class of 2020/2021" - one large exhibition of design schools and the best graduation projects.
The dinamic logo: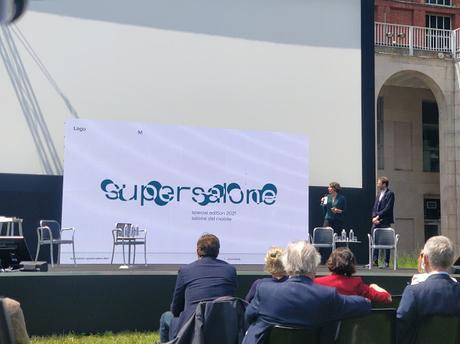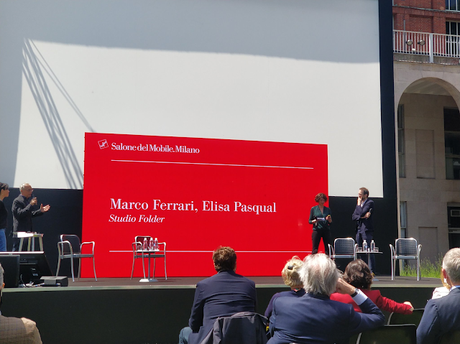 One of the keywords is TOGATHERNESS said Stefano Boeri when closing the press conference.
We are all looking forward to this quite different SUPERSALONE!