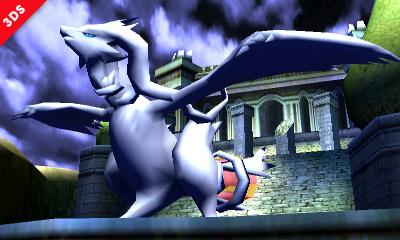 Super Smash Bros. creator Masahiro Sakurai has teased a new stage for the 3DS version of the game, and it features a legendary Pokémon! Have a look at the picture Sakurai posted on MiiVerse to see Reshiram standing in front of a castle.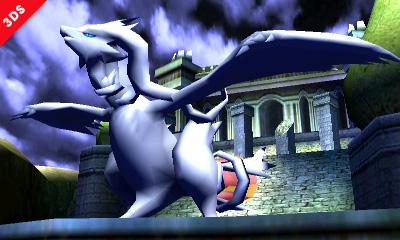 Sakurai says the stage is based on someone's castle, so he probably means N's castle from Pokémon Black and White. Of course, that was the place you could catch Reshiram.
Another two Pokémon will also feature on the stage, which is exclusive to the 3DS version.
Super Smash Bros. 3DS releases this October. For more great screenshots and trailers, check out the Super Smash Bros. pages.