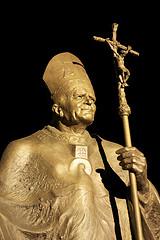 photo : Chris Brown
Austria is well known for its superlative skiers, who swarm to the podium in most major ski competitions. And this includes super long ski jumping. Austria also has many ski centres where you can see ski flyers having fun.
The FIS and Ski Jump Competitions
In 1924 the International Federation of Skiing (FIS) was founded. It was also the first year of the Winter Olympics in which ski jumping was included. Needless to say, once the bureaucrats moved in much of the fun of the ski flyers moved out!
The FIS placed restrictions on the height of hills used for ski jumping, limiting them to 80 metres. Logic dictates that if you're not as high up, you haven't got as far to come down. So to extend their flights skiers had to be more innovative in their technique.
In 1979 / 1980, the first World Cup ski jumping event was held. Austrian Toni Innauer took the title. Innauer (54) took several gold and silver medals in his more youthful years and since 2002 has been Director of Nordic Skiing in the Austrian Ski Federation.
Other Austrian Ski Jumpers of Acclaim
Although ski jumping originated in Norway, the Austrians have taken to the air like an arrow from a bow. Other Austrian ski jumpers of note include:
1994 – Andreas Goldberger: first person to fly past 200 metres, only to be outdone by a Finnish flyer who achieved 203 metres later the same day
1952 – Paul Ausserleitner: died following injuries sustained in a serious fall following a flight
2003 – Daniela iraschko: the first woman in history to ski jump over 100 metres
2012 – Jacqueline Seifriedsberher and Daniela Iraschko for their amazing feats of flight and gold award winning ways in the Continental Cup
Austrian Towns (Stadt) With Ski Jump Slopes
Amongst its many world class attractions, Austria can count several superb ski centres where ski flying has been held at World Cup or Continental Cup level. These include:
probably best known, Innsbruck – a Tirolean town and the scene of the first ski jump competition held in 1927. This ski resort hasn't been without its hazards. In 1942 the wooden jumping tower collapsed killing 4 visiting footballers from Villingen. It's also been the setting for 2 Winter Olympic Games (1964 and 1976). More recently (1988) Pope John Paul ΙΙ visited and celebrated mass in the main arena
Ramsau an Dachstein - in the province of Styria, was built for the 1999 World Cup ski flying competition
Saalfelden – in the Pinzgauer region of Salzburgland had 2 ski jump slopes which, between 1950 and 1980, were maintained by the local ski club and the military. In 1988 and 1999 it was also the setting for the Nordic Junior World Championships
Villach – in the province of Kärnten (Carinthia) was the venue for the first recorded ski jumping competition (1909), which was won by an Austrian from the Styrian capital of Graz on a somewhat primitive hill (compared to today's ski jump slopes!). In 1983 and 1985, it was also where the 3 countries tournament took place, involving Austria, Italy and Slovenia. Several World Cup events have also been held at Villach (1995;1997;1999;2001; and 2007)
Badmitterndorf – this Styrian ski stadt's claim to fame is being one of only 6 ski jump centres world-wide to have a totally natural run-in to the jump
Bischofshofen – in the Pongau valley, Salzburgerland opened post-WWΙΙ and in 1952 was the scene of the tragic fall following which ski flyer Paul Ausserleitner died.
Fortunately ski jumping's health and safety record is very good. You'll have a fun and super time at any of these Austrian ski centres.
Chalet Lowonahill is an all-season, rustic style holiday home in Styria. It's the ideal place for you to discover the delights of all 9 Austrian provinces. To find out more, simply click here.