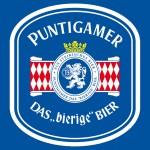 photo : Puntigam Brewery
Styria (Steiermark) is renowned for its world class attractions and 83 ski resorts. Now it's trying to get in the book of records for super-sized sweetness.
Record setting in Seiersburg
On the outskirts of Graz, in the tiny municipality of Seiersburg, Chef Werner Russ and a team of enthusiastic helpers recently decided to take on a challenge. Champions of confectionery will know that the Austrians are ace when it comes to baking cakes like the Sachertorte, but Chef Russ wanted to make one to beat the rest and the best.
Using more than 3,000 eggs, thousands of kilo of flour and sugar – not to mention gallons of milk – Chef Russ oversaw the baking of a 2.5 tonne cake, which he hopes will set a world record. The cake was topped with an edible coat of arms of the township, made from strawberries, blackberries and pineapple.
During a big song and dance celebration, the 8×5 metre cake was consumed – all 300,000 kcals of it!
Puntigam Brewery
But cake isn't the only thing for which this area is to be known. Nearby at Puntigam is one of Austria's most successful breweries. Established in 1478 to serve the city of Graz, the Puntigam Brewery turned professional in 1800 and soon became Austria's biggest brewery.
Only the best of natural ingredients are used to make 'das 'bierige' bier' (the 'beery' beer), which is full-bodied and extremely beery. The water used is from 2 wells, each well over 200 feet deep, where thermal waters with high mineral values have been located for over 15,000 years. The hops are grown locally and have high mineral content. Not surprisingly, the beer is brewed with only the best of barley.
The beer is still made with traditional methods, though there is now modern equipment. The master brewer oversees the production methods and is forever creating new taste sensations – like the winterbier, brewed especially for cold weather consumption. And would you believe there's even Bieriger Käse – beery cheese – to have with it!
And if you're on holiday in super Styria, you can find out for yourself by visiting the Brewery Museum and taking a tour – groups only, 10 or more.
Chalet Lowonahill is an all-season, rustic style holiday home in Styria. It is the ideal place for you to enjoy the delights of all 9 provinces of Austria. To find out more, simply click here.