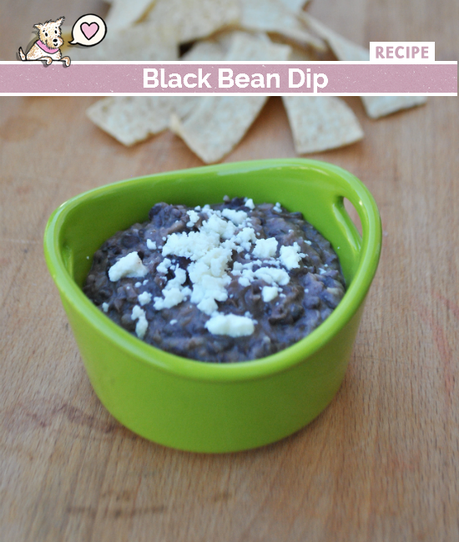 I make a version of these beans every time I make tacos at home. Sometimes I eat it on the side with chips, and other times I pile a huge glob of it right on my tacos. Sometimes, when I'm feeling very saucy, I do both! It only has a few ingredients and for the most part, it's a pretty set-it-and-forget-it type of recipe.
Black Bean Dip Recipe:
3 Tablespoons butter – separated
1/2 small white onion – minced
3 garlic cloves – minced
2 cans black beans – drained and rinsed
1/2 cup water
1 teaspoon cumin
1 teaspoon chili powder
1/2 teaspoon salt
1/2 teaspoon pepper
1/4 teaspoon cayenne pepper – optional
2 Tablespoons sour cream
Cheese for garnish
I start out by chopping my onion and garlic in my food processor. I do this for several reasons: I'm impatient with a knife, I like my onion to be VERY finely chopped and because it's just easy!
Melt 1 tablespoon of your butter in a saucepan then add your onion and garlic. Cook until onions are soft and translucent.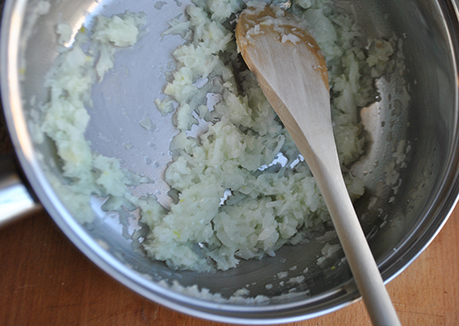 Next, add in your 2 cans of drained and rinsed black beans and water.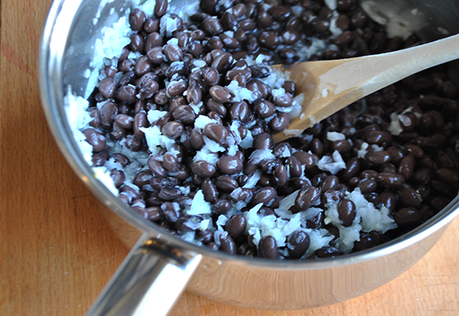 Stir in the cumin, chili powder, salt, pepper and cayenne pepper.
Simmer on medium-low for about 20 minutes, until the beans are softened.
I use a potato masher to smash mine up. If you like a less-chunky consistency, go ahead and throw the entire cooked bean mixture into the food processor to make it into a paste. If your mashed (or food processed) beans are too dry, just add a little milk.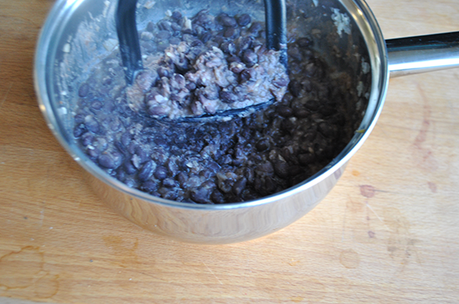 Once you have them to your desired consistency, add the remaining 2 tablespoons of butter and the sour cream and stir until combined.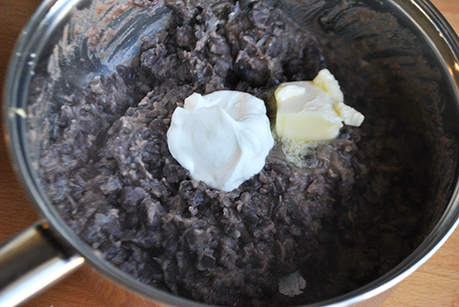 Top with cheese of your choice – I recommend Queso Fresco, Cotija or Monterey Jack.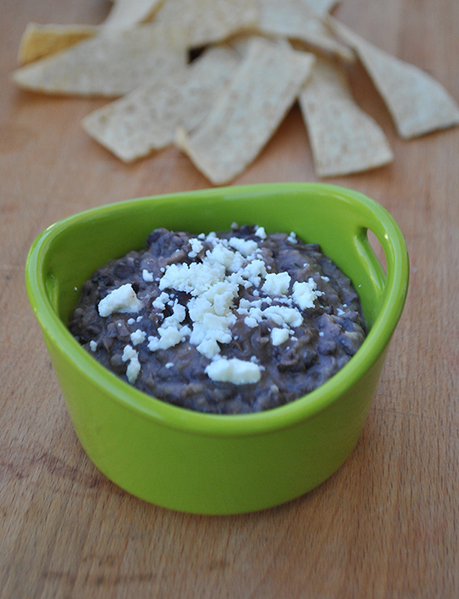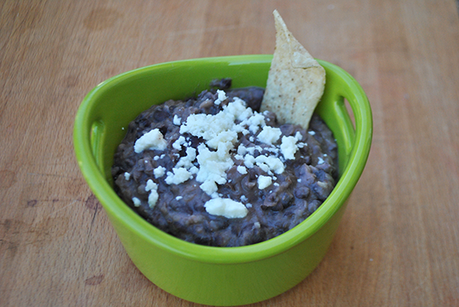 Eat up and enjoy!!