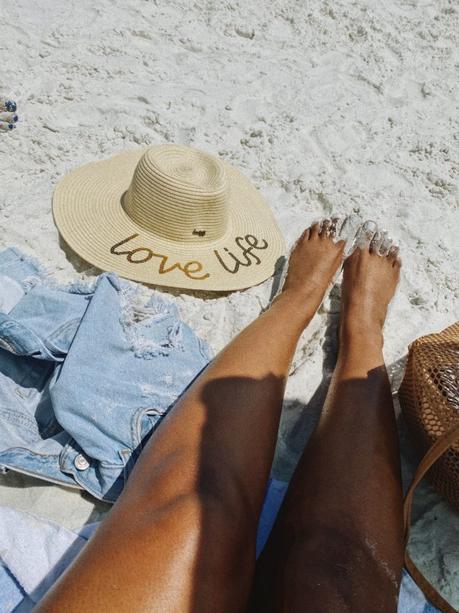 I mentioned in Friday's post that a few of my friends and I were headed to the beach this past weekend for a little rest and relaxation, and of course social distancing. Since I ordered a few adorable beach things from Amazon for my last real beach vacay, which was to Jamaica back in November of last year, and again this time around for my most recent beach visit, I thought I'd share all of my favorites here.
This 2 pair pack of the infamous heart shaped, cat eye sunglasses. If you don't own a pair of these by now, you absolutely need to have them.
This simple neutral mesh beach tote. Under $20, and comes in 2 neutral colors so it's able to pair easily with any beach outfit.
A sexy, high waist one-piece bathing suit. I got the royal blue, but it comes in several other colors and prints.
Another adorable royal blue suit, but a bit more modest. It also comes in lots of other colors and prints.
My favorite pair of beachy statement earrings. The woven rattan and fabric tassels give them such a fun, bohemian look. I have the tan/cream pair, but I honestly may go ahead and order the black/tan, and turquoise/tan color as well. And, they're under $10!
Cute and basic beach flip flops. They come in 13 colors, and are under $15.
Bonus mention for these adorable silky floral print pj's. I have a thing for cute pajamas, and I always get a new pair before heading on any of my girls trips - something about having a girl's night with wine, snacks and cute pj's just makes me happy.