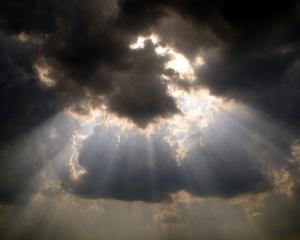 Life has been kinda hectic lately and though I've thought about posting several times I haven't been able to focus my mind toward doing so.
My daughter had a car accident which resulted in some soft tissue injury to her arm and some not so soft tissue injury to her car and some major soft tissue injury to a deer.
I have not really been one to handle things like this very well.  Oh, like any Mom, I do what I have to do at the time to help my child but then when it's over and all is back on track or on the mend, it's then that I fall apart.
So after vehicles were arranged, arm pretty much healed and life continuing onward, I have experienced a few sleepless nights, not really with anything in mind but just a general restlessness until my heart felt that all was ok again and I could resume the status quo.
And so, along with that being said, as spring has been slowly settling into my neck of the woods, we've been frequented by thunderstorms followed by fabulous warm sunshine and balmy breezes.  I am reminded by the sunshine after the storm that things will, more often than not, get better and return to some semblance of normalcy.  The world will keep on keepin on and so will I.