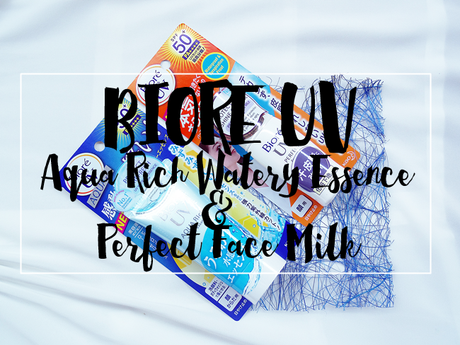 Summer is getting to an end. We're definitely going there. But that doesn't mean that sunscreens or sunblock is no longer needed. You are very wrong on that! You can't use the excuse "I don't really go out, so why wear a sun protection?" because it is so"not okay" to skip it. Especially to this kind of weather we have here in the Philippines! And I guess Biore UV just knew that I am in need of a new sunscreen, so they sent me not one, but two!
I can give you a few reasons why you should wear sunscreen, but first, let me share how these sunscreens of Biore UV, the no. 1 sunscreen brand from Japan differ from others.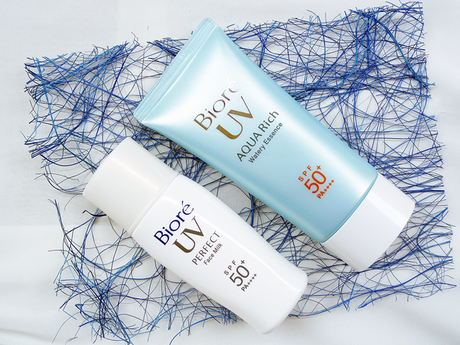 Unlike other sun protection products that are icky-sticky, greasy-uneasy,
Biore UV feels light, comfortable, and smooth
. There is totally no waiting time because it is
easily absorbed by your skin
 after application.
 With
SPF50+ and PA++++,
Biorè UV instantly provides you maximum protection
 from UVA and UVB rays which cause skin darkening and skin aging
. And to top it all off, Biorè UV is
sweat-proof and works as a make-up base
 as well!
You can choose any from the two series of Biore UV – Aqua Rich Series or the Perfect Series. Both have something to offer, and well, since I have one of each series, I thought you'd like to know what I have to say.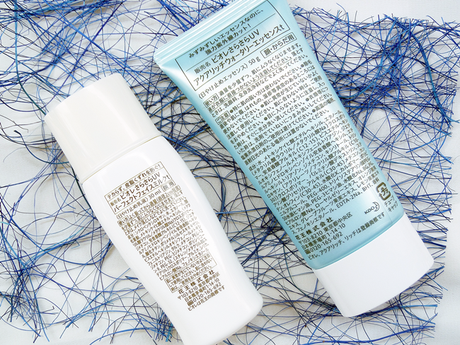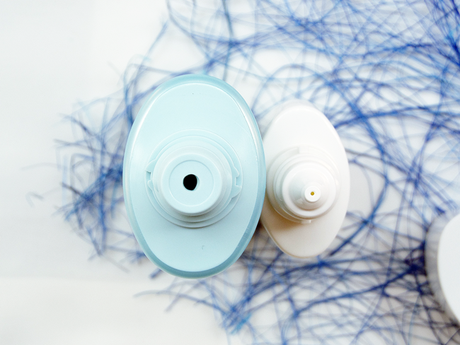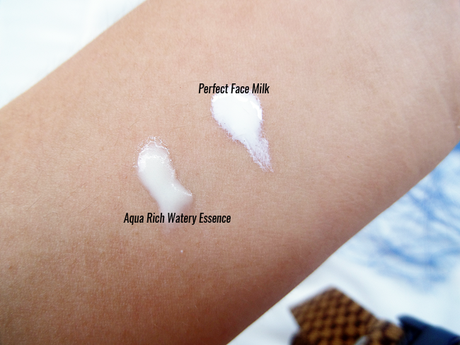 The Aqua Rich Watery Essence is very light even with SPF50 and PA++++. It's quite yellowish but becomes transparent after spreading it out. Upon application, you will notice a water-drops-like forming on the skin; it is the unique aqua micro capsules. (Refer to the photo below.) It feels fresh and hydrates the skin well.
And the Perfect Face Milk, with the name itself, has a milk nutrient in it. Its ultra-light and non-sticky with a matte finish. This Perfect Face Milk is also weightless and contains sebum-absorbing powder that controls oil and shine. I also love to use it on my body before I apply my favorite lotion.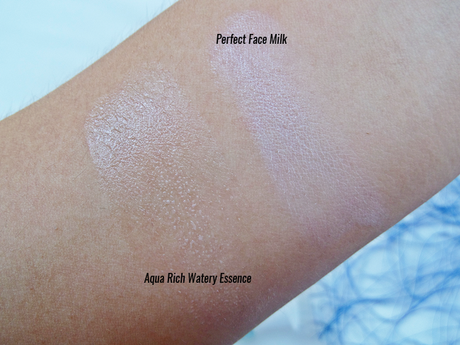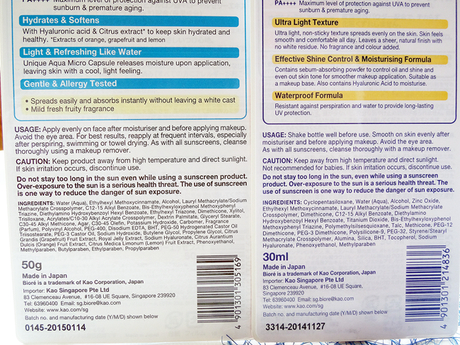 Before I end this post, let me tell you a few of the benefits of wearing sunscreen, summer or not.
• Prevents skin discoloration and dark spots • Your shield against skin cancer • Reduces blotchiness of the face and the appearance of facial red veins • Slows down the aging of the skin.
Are you still gonna skip the "sunscreen part of your skincare routine? Probably not. Let Biore UV protect your skin from the harmful UV rays.
Biore UV is available in Watsons stores and supermarket.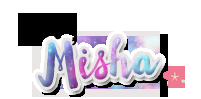 beauty, biore, summer makeup, sunblock, sunscreen