For years, I've purchased sunglasses with single-digit price tags. Why pay more when I may just lose them, right? The problem is, it's pretty rare for me to lose my sunglasses. Much more often they break or scratch...um, could quality be a factor?
That said, I'm certainly not in a position to pay hundreds and hundreds of dollars for designer sunglasses. I need a happy medium!
Enter Clearly.  While they also offer contact lenses and prescription eyewear, thanks to the joy of LASIK I don't need those anymore! I was, however, very interested in their affordable selection of designer sunglasses, including Christian Siriano, Nina Ricci, Marc by Marc Jacob, Oakley, Ray-Ban, John Galliano and more!
I was thrilled when Clearly offered to send me two pairs of sunglasses to try out...especially because they carry the exact same pair worn by Kate, Duchess of Cambridge. (You may have read about my interest in the RepliKate trend a few weeks ago.)
Their website is easy to navigate and is very informative: I actually learned sunglasses have specific measurements (something I had never realized when buying eight dollar pairs!) and one pair I ordered ended up being a bit wide on my face (I still loved the look, but the arms didn't sit as snugly as I would have liked) so it's important to check out the measurements of the sunglasses which are listed with the product description, especially when ordering online when you don't have the chance to try them on.
My sunglasses shipped really quickly, arriving one day apart, and even the packaging was appealing (plus, they came with attractive, sturdy cases...never included with my cheapies!):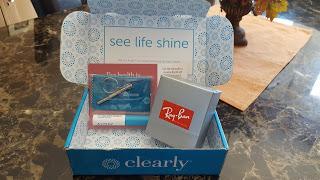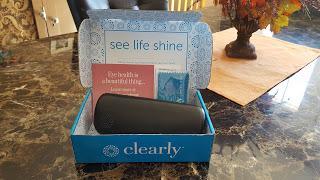 Now, what I chose!
Derek Cardigan 7014, part of Clearly's in-house designer line (as a teacher, I thought the little multiplication and division signs were particularly apropos).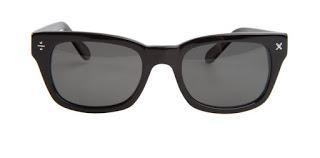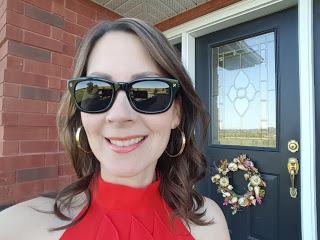 Next: the Ray-Ban Folding Wayfarer Classic in Tortoise,,,as often worn by the Duchess of Cambridge (formerly Kate Middleton) herself!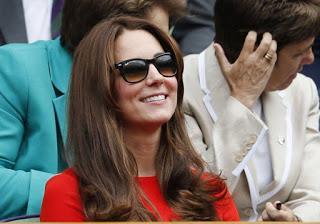 No, that's not me, silly! That's the other Kate.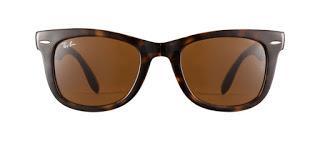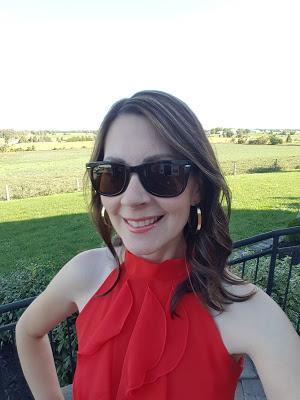 This one is me!
I've been extremely happy with the quality of the products, and now that I have both black and tortoise, maybe I'll never have to buy another pair of sunglasses again! (Okay, that might be stretching it.) Check out Clearly for your own eyewear needs!
Disclosure: I was provided with two pairs of sunglasses by Clearly for review purposes. Opinions are, as always, my own.