Is it the weekend? Are you sure? I spent Saturday working with my folks and I'm taking a quick break now from more work to share Friday's outfit. I think I need a weekend to recover from my weekend.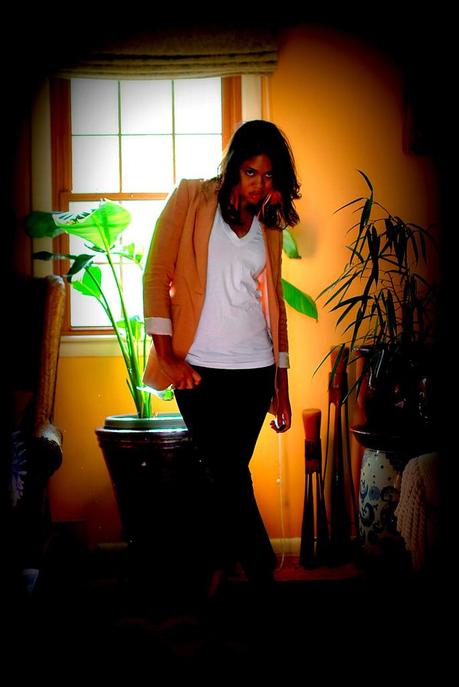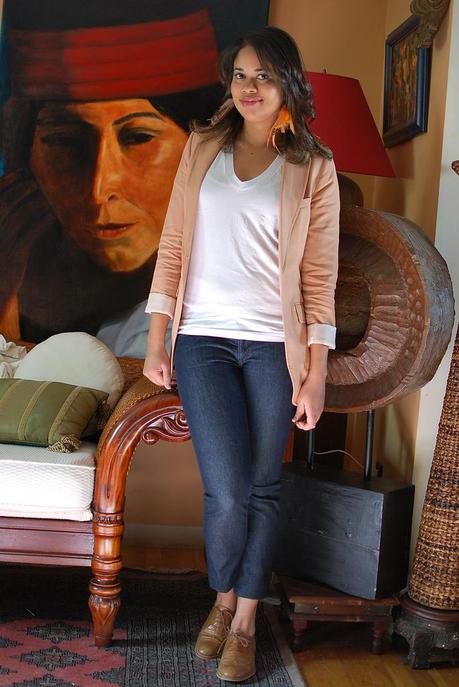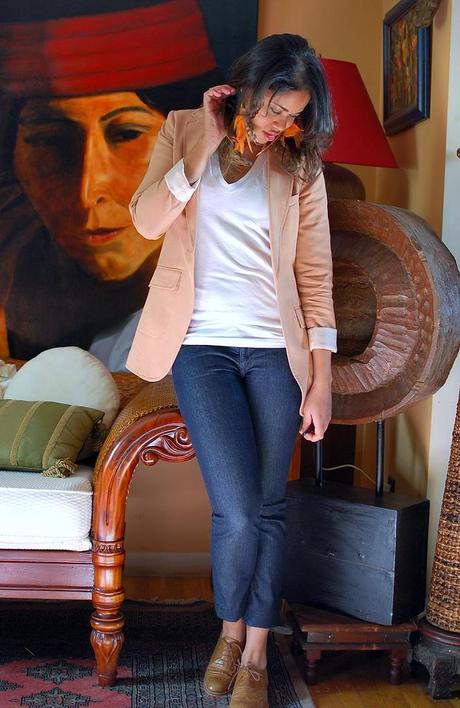 I learned a few things on Friday that I would like to share with you.
1) Yellow eyeliner is a bad idea. Blue? Great! Red? Fun! Pink? Maybe, I'm working on it. Yellow? Crazy Person.
2) Neon yellow nail polish absolutely requires a coat of white underneath. Otherwise your nails will look like this guy sneezed on you.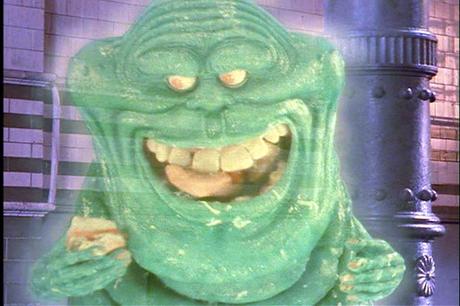 Not a good look.
3) Cat-sized lion costumes do exist. Pictures of Chloe's embarrassment to come.
blazer- H&M
shirt- American Apparel
jeans- Habitual
shoes- Steve Madden
earrings- H&M
Share/Bookmark