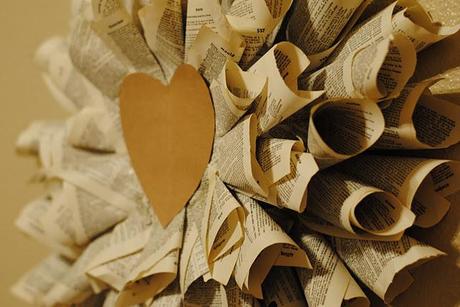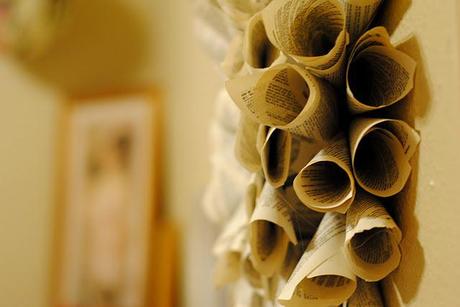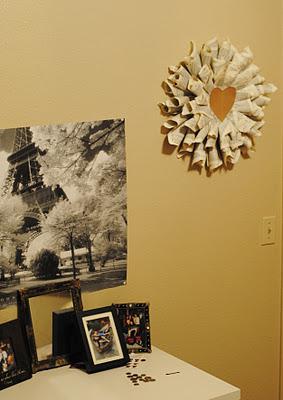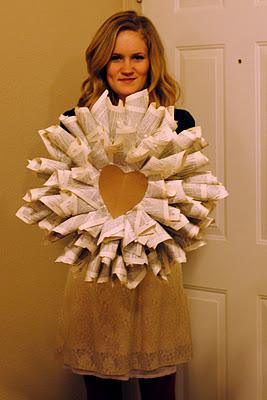 A few weeks ago I hosted a "Crafternoon" party, which was basically an excuse to drink coffee, eat treats, and make all of the things from Pinterest we'd all been pining over. It was quite possibly the best way to spend a Sunday afternoon--I can't wait to host another. I made this book wreath from an old Webster's Dictionary my roommate had on hand (find the tutorial here, I found it on Pinterest) and I really love the way it turned out! I want to make more for Christmas gifts. Wreaths like this sell on Etsy for up to $100, and it literally cost me $1 to make--all I had to buy was the wreath frame from the Dollar Store. And it is so easy. See the link for more details on the process!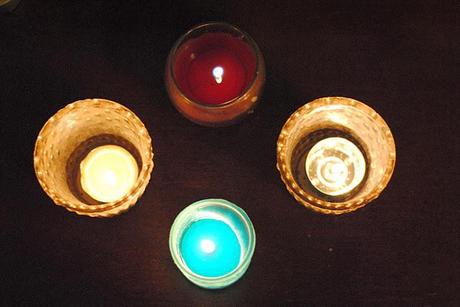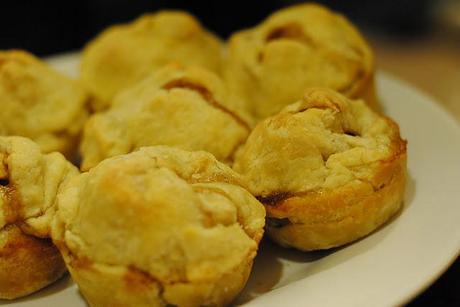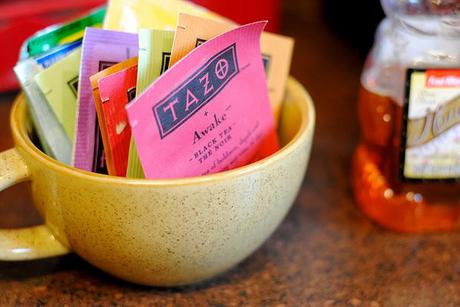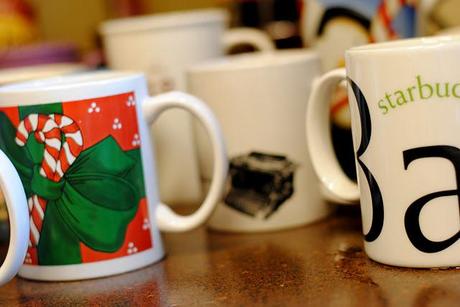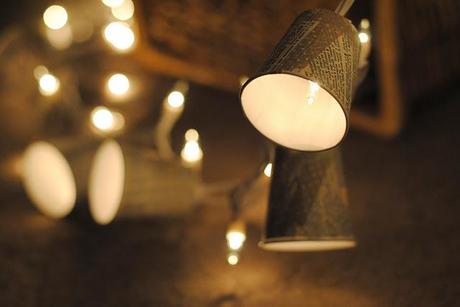 My roommate made this adorable string of lights from Dixie Cups & the dictionary pages--we're both English majors, which may explain our craft choices...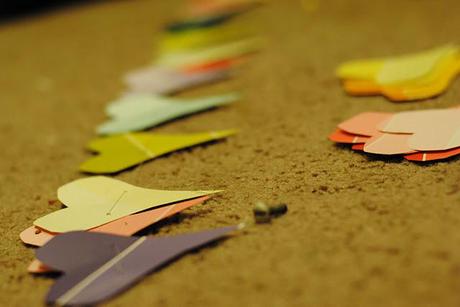 One of my friends made a heart banner out of paint samples to hang in her kitchen--so adorable.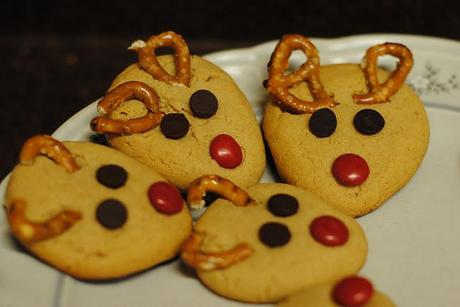 Reindeer Peanut Butter Cookies, also found via Pinterest! Find the recipe here or just make your favorite PB cookie recipe and add the accessories. I was dying over how cute/awkward my reindeer were.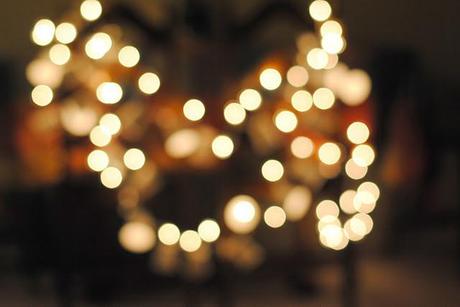 Do you have things pinned that you've just been waiting to try? Gather your friends and do them all in the company of loved ones--just don't forget the coffee, sugar, and Christmas music. Happy crafting!