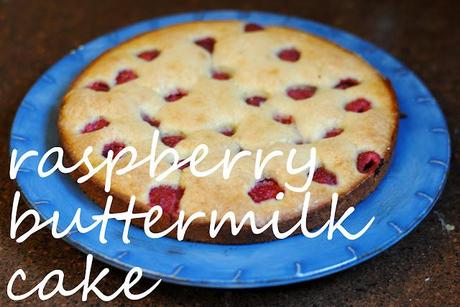 I found this recipe from the Smitten Kitchen blog via Pinterest about a month ago and seriously could not stop thinking about how much I wanted to make it. Breakfast foods are my ultimate weakness--basically, anything that can be paired well with coffee is fabulous in my book. I wanted to wait and make it this summer with raspberries from my mom's garden, but I just couldn't. I bought an eight dollar package of raspberries and got to work.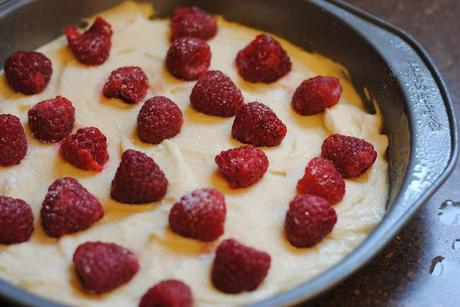 This cake is perfectly sweet & tart, simple enough to let the berries do the talking. If you wanted to make it sweeter, you could throw in some white chocolate chips, but I loved the tartness so I left it as is.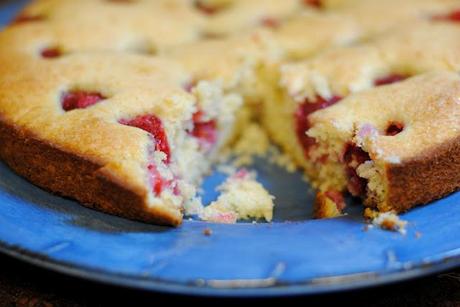 This was so easy to whip up & would be perfection as part of a summer brunch with friends and family. You could even add some blueberries or lemon zest--go crazy! My final advice: serve warm, with hot coffee. And go back for seconds. Find the recipe here!