Hello, my lovely readers and welcome to this years Blogvent or as it shall be known this time round...
Sobvent!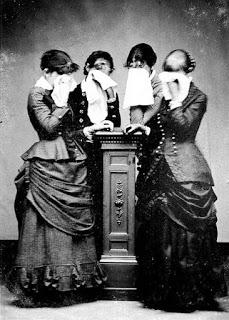 I regret nothing.
For the next 24 days I will bring you the most miserable, sorrow-filled, despair-ridden images, because sod it, it's cold, stressful and uncertain right now so I think the most rational reaction is to give in to it and start sobbing.  Hankies out as I'm bringing you a corker to start with...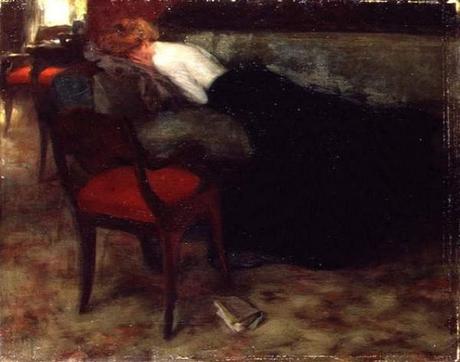 Despair (1903) Stanislaw Bohusz-Siestrzencewicz
Blimey, it's all gone a bit wrong for her, hasn't it?  Maybe she's spilled something unfortunate down the front  of her blindingly white shirt.  Possibly the novel she was reading had an unfortunate ending that didn't live up to the promise of the opening chapters.  We've all been there.  Maybe her lack of occasional tables has finally go to her - "Maureen has a lovely coffee table from Ikea, but all I have are...*sob*...these...*sob*...chairs! The shame!" Whatever it is, she won't be done until she's made a right old state of herself into a throw pillow, which is honestly no way to get a husband.
The creator of this marvellously miserable scene was Stanislaw Bohusz-Siestrzencewicz, Polish artist and possessor of an impressive amount of 'z's in his name.  Trained in St Petersburg, Munich and Paris, he is best known for his genre paintings of life in the Vilnius region, on the borders of Lithuania and Belarus. Although reasonably successful and happy, he developed tuberculosis, which is going above and beyond for Sobvent, and died in his 50s.  This picture, created in the middle years of his career, is dated from a couple of years before his divorce from his wife Krystyna, so might reflect her marital distress.  Mind you, she went on to marry Count Tyszkiewicz and no doubt had a merry life, which is not in the spirit of Sobvent at all.  
Anyway, I'll see you all tomorrow...