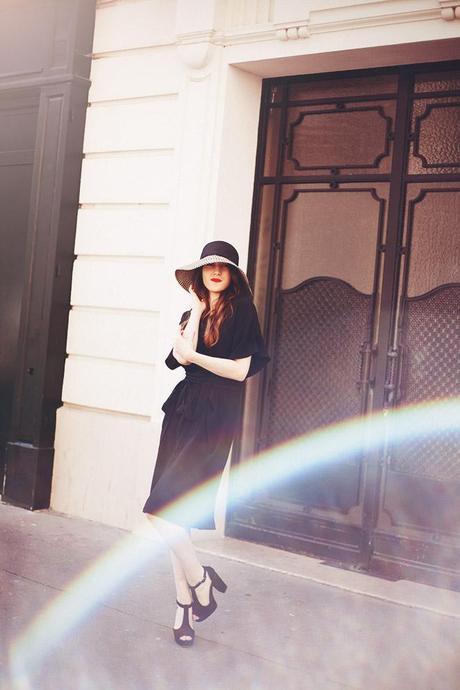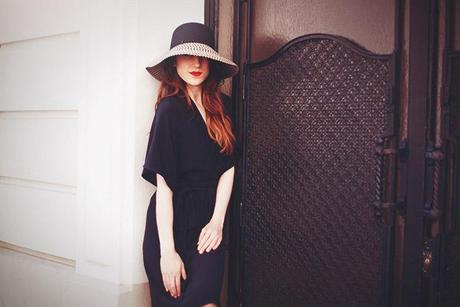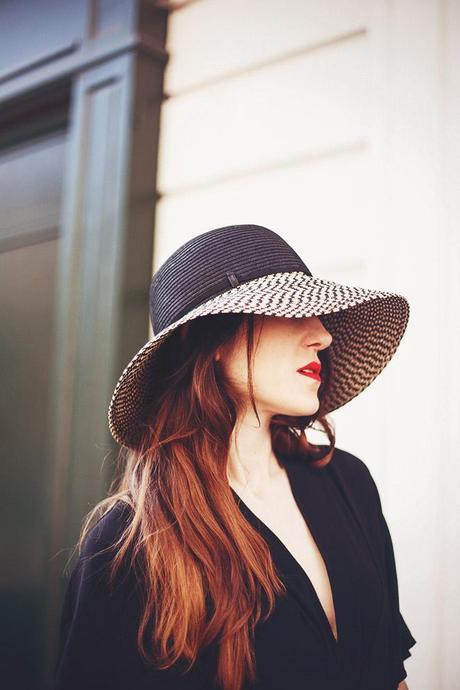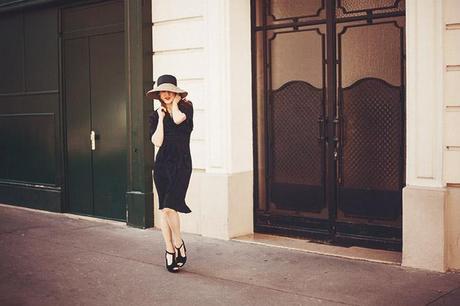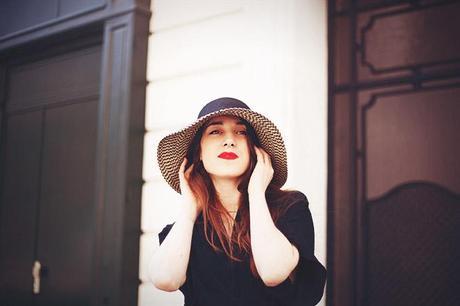 Photos : Lea Sun Hat : French Connection // Dress : ASOS // Shoes : H&M
This French TV show came to my house this week to talk about my hat obsession, and here's a summer outfit I wore for the program. I recently acquired this sun hat recently for it's original brim, and it's 'lil retro touch.
It's airy, chic, and not too busy. I added the lipstick to take of the funeral edge off of it I love the mix of the black and the red!