Hey everyone! So these past couple of days have been really busy. On Sunday, my family and Michael my boyfriend went to Lake Geneva, Wisconsin. It was a super hot and humid day because right now, Chicago, Wisconsin, and I'm pretty sure most states surrounding us are under a ton of excessive heat warnings. It will be close to 100 degrees soon!
We went to the beach, walked around in their cute stores, and went to eat at Popeyes on Lake Geneva. Our family loves it there!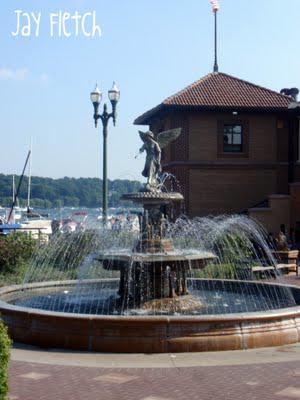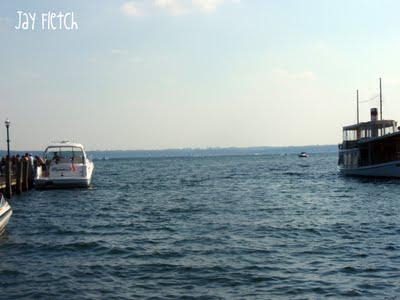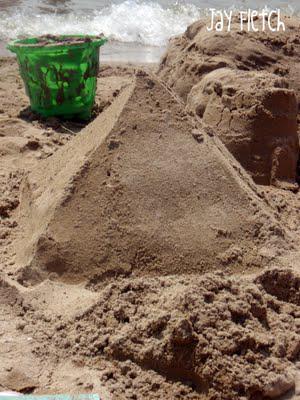 My sister's Sand Pyramid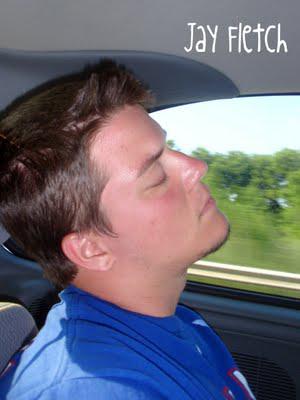 My boyfriend Michael, sleeping on the way home while being extremely sunburned!
While on the beach, we put on sunscreen, but the sun was so strong that we all still got painful burns. We haven't been able to sit or lay down the same since.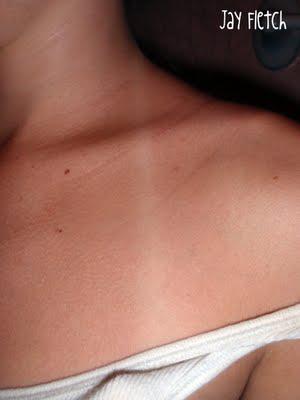 I have been trying all sorts of home remedies for my burns. So far I have tried:
mustard
hydrocortisone cream
a hot shower
aloe vera gel
ibuprofin
The mustard did not make a difference whatsoever. Since my skin was all pink, I looked like a hot dog with the yellow mustard slathered on my skin. It felt better since the mustard was cool, but as it dried it stung a bit.
The hydrocortisone cream made my burns hurt even worse! I would never ever try that again!
I read online that taking a hot shower would open up your pores, thus letting out the heat from the burn. I started with warm water and eventually worked my way up. It felt a little better while I was in the shower, but as soon as I got out it went back to normal.
The aloe vera gel worked, but it dries very quickly and only worked for like a good 10 minutes. It didn't reduce redness either.
The ibuprofin worked for the most part, but it still stung some.
My boyfriend Michael got really bad burns on his back. He sat in a lukewarm bath of vinegar and water, and he said it instantly felt better, but when he was out of the tub it went back to stinging.
I think I might be suffering in pain for a couple more days until this all goes away.
I do recommend: CUCUMBERS!
A couple of years ago I got a really bad burn on my face and I wanted it to go away. I sliced a cucumber and let it sit on my face for about 20 minutes. After that time the redness drastically was reduced and the pain went away. I was going to try this home remedy again, but unfortunatley we didn't have any.
I hope this helps some of you guys! Have a great day/night, stay cool and sunburn-free!