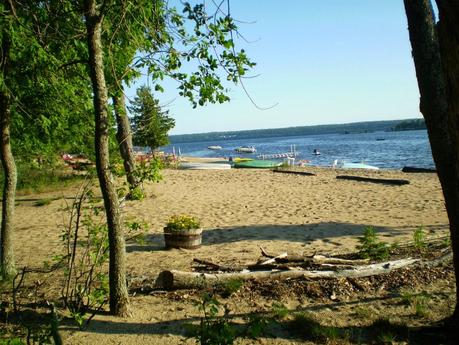 Beach - Norway Bay, Quebec- Summer 2008
During the summer of 2008 our family was very lucky to be selected as part of the Cottage Dreams Cancer Recovery Initiative in Ontario.  This is a registered charity that offers recent cancer survivors the opportunity to spend a week at a private, donated cottage to reconnect and rejuvenate with family and friends after successfully completing treatment.  In 2014 they hope to place over 400 families.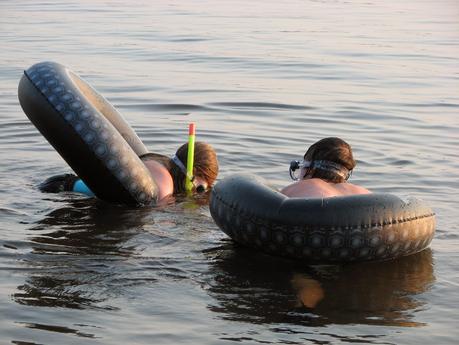 My Kids - Norway Bay - Summer 2008
We were thrilled to arrive at the cozy little cottage on the gorgeous sand beach.  It was everything you could imagine a cottage to be.  The screened front porch had two twin beds made into an L-shaped sitting area with tons of pillows and a perfect view of the water.  This is where the kids slept and they absolutely loved it.  We all spent time reading, swimming, canoeing, relaxing and eating and simply enjoying each and every day.  There was an old TV with no reception so it could only be used to watch DVDs.  The cottage owners had a collection of movies so we re-watched the Harry Potter series in the evenings and rainy times.  It was funny because when we first arrived we thought, what are we going to do for a week with no internet and no TV?  That turned out to be one of the best parts!  We really did reconnect and rejuvenate.  We even played cards after dinner and taught the kids how to play euchre.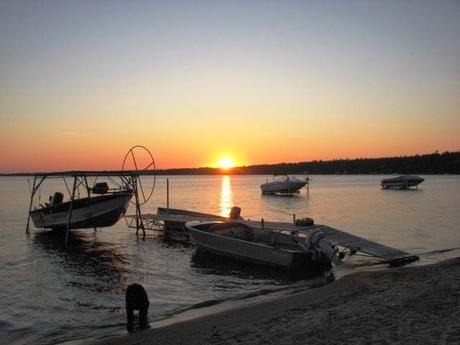 Sunset at the Cottage - Summer 2008
It was a time I will always cherish because I think we were all healing.  We didn't talk about cancer and treatments and anything like that at all.  We really just escaped completely into this other world for the week.  I cannot begin to tell you how incredible that was.  When I was diagnosed with cancer it was something that didn't happen just to me – it happened to my entire family.  Each one of us had to deal with the fear, the pain and the changes in our life.  It is amazing to think back and realize how much we all went through and how far we have come in these last few years.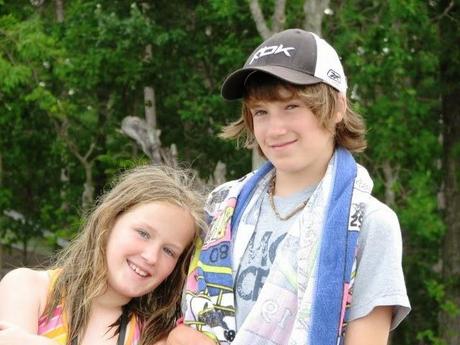 Happy Kids - Summer 2008
We enjoyed our stay at the cottage so much and wanted to give back and let others know about the program so when I was asked to volunteer a few hours at the Cottage Dreams booth at the Ottawa Home & Backyard Show the following spring I was more than happy to do so.  Tasza came with me and we had a great time and met a lot of people and got to share our stories and experiences.
If you would like to find out more about Cottage Dreams, please check out their website at http://www.cottagedreams.ca
Summertime - Mungo Jerry