With tomatoes, squash and onions all now available, they are the basis of my favorite summer casserole.  This recipe makes plenty, is easily reheated in the microwave, and is definitely in the new triangle of foods that are good for you.  It also has lots of cheesy goodness.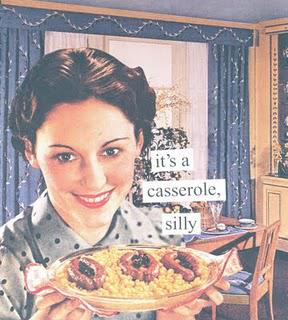 Ingredients: as many and as much as you like of....
tomatoes in thick slices
yellow and green squashes, any varieties are fine, cut in thick slices
onions, yellow or white, cut in pieces
a pound of Italian sausage, browned in a skillet with the grease discarded
cheese, yellow and grated
Preparation consists of layering all the vegetables, browned sausage and grated cheese a couple of times with lots of pepper, a bit of salt, and maybe some spices you like.  Cover with your choice of  lid and cook in a 350 degree oven for an hour until the vegetables are no longer crunchy.
So there you have just about a complete meal if you add just a slice of bread, a beverage, and a dessert if you are feeling indulgent.