While summers can be the best time to go all in with that one sheet dress you have been dreading to wear, it can also be a difficult choice to style. Most of us shy away from sheer dresses because either we are uncomfortable in our skin or we don't know how to style it to get that oomph without making it appear tacky. 
An easy tip to remember is put as much effort in picking out the underwear or inner that is going to be visible through the dress as you would pick shoes or accessories for any outfit.
An all black bodysuit or black corset and high waist panties can make a perfect backdrop for a sheer dress and make it more appropriate for an evening out or an afternoon soiree. 
Do an inner in the same color as the sheer dress or top to give it a more layered look, this will help you feel less conscious as it blends the pieces together into one ensemble.
Also remember doing a sheer outfit with all over print will make it appear less transparent than if you do a solid color. The print helps by blending the fabric and the inner layer together so you can get away easily with wearing a basic or even unmatched underwear.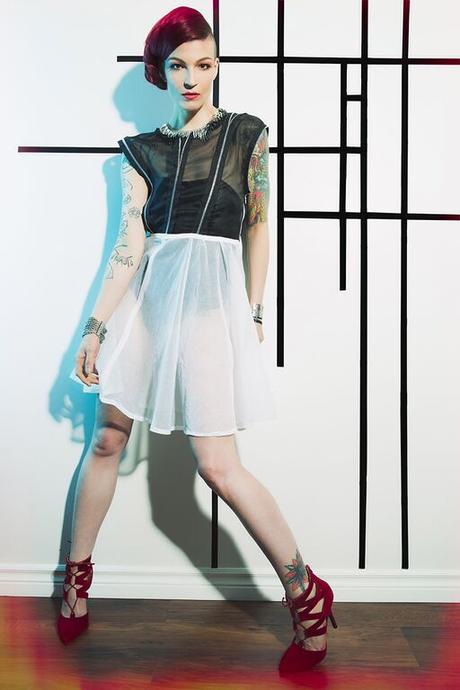 Black and White Sheer Dress House of Poplyn
Image as published in Veux Magazine - Aug 2014
Model Kehli G
Stylist Awena Abala
MUA: Jewelleface
Hair Stylist: Guido Di Salle
Photographer: Paul Steward at Paul Steward Photography
Wearing a mix of fabrics and textures like a leather corset with a sheer maxi skirt give the outfit a feminine touch and take the harshness away from the leather. Same is true when mixing pieces like boyfriend denims with a sheer shirt or top or masculine jacket with a sheer dress or skirt underneath.
If you are not comfortable with an extremely feminine look but still want to try see through pieces in your wardrobe, this tip can help you start with a safe balance between sheers and solids to create your look as per your style choices.
Whatever your style inspiration, a hint of sheer can also bring any ordinary outfit to a more polished look. Pairing a simple dress with a contrast or patterned sheer leggings can turn it into something you put together, rather than just another dress it becomes an outfit.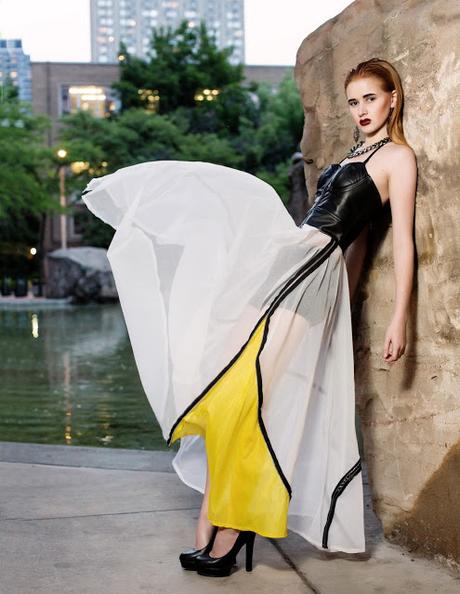 Corset top Sheer Maxi Dress House of Poplyn
Image as published in Solis Magazine - Oct 2014
Photographer: Mark Wong 

Model: Erin Elliott  Mua: Sarah Ve  Designer/Stylist: Tanushree Pande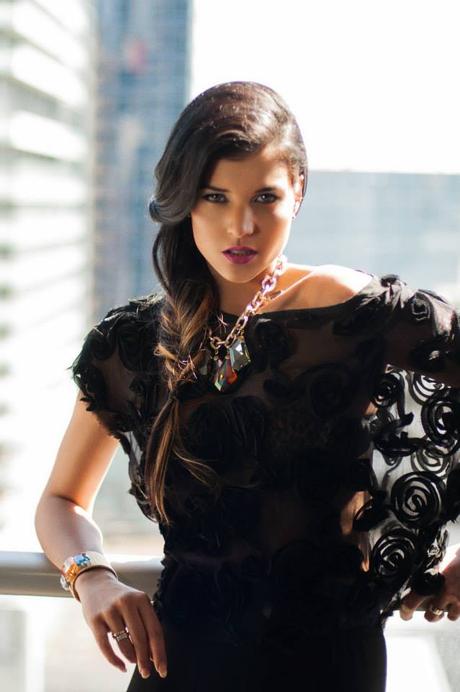 Sheer Rosettes Crop Top House of Poplyn
Image as published in Luxmi Magazine 
Photographer: Narbir Gosal 

Model: Fatima  Designer: Tanushree Pande
Pairing Sheers with bold statement jewelry pieces can also give a more polished look to just a basic sheer dress or top.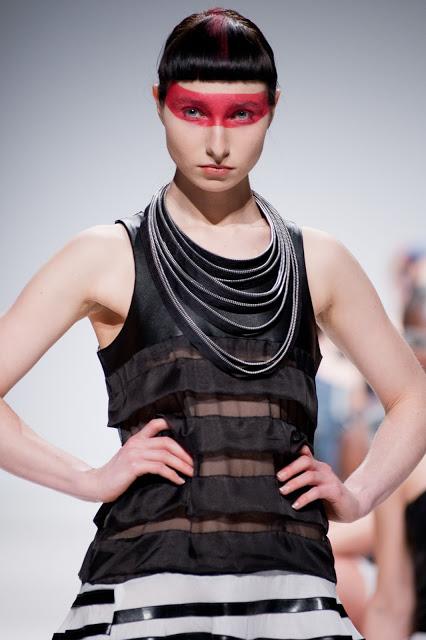 Dress and Necklace House of Poplyn
Photographer: Jonathan Hooper