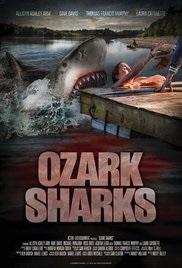 Director: Misty Talley
Writer: Marcy Holland (Screenplay) Greg Mitchell (Story)
Starring: Allisyn Ashely Arm, Dave Davis, Michael Papajohn, Ross Britz, Ashton Leigh, Thomas Francis Murphy
Plot: A vacation to the Ozarks turns upside-down when bull sharks somehow infiltrate Arkansas' freshwater lakes and wreak havoc on a town's big fireworks festival.
There may be spoilers the rest of the review
Verdict: Good, Bad Shark Movie
Story: Summer Shark Attack starts as true low budget horror fashion by having thee bikini clad girls being the first victims of the shark in the lake. We do get to meet our main family next with teenagers Molly (Arm) and Harrison (Davis) joining their family parents Rick (Papajohn), Diane (Cayouette) and grandma (Garrison) who are having a long weekend on the lake in Arkansas,
When the family find themselves the victims of a shark attack they must team up with local Jones (Murphy) to stop the group of the killer bull sharks heading to a firework celebration before they can feed on the locals partying.
Thoughts on Summer Shark Attack
Characters – Molly is the teenage daughter that would want to be somewhere else with her boyfriend than in a lake but soon ends up being the ready to fight with the weapons collect from Jones. Harrison is the big brother that looks like he is ready to have a great time with the girls of the lake, he does have the strongest chemistry with the family too. Rick is the father of the family that must keep things together after getting wounded.
Performance – The performances are on the level you would expect for a sci-fi produced movie, we don't have anybody that shines and the panic levels shown is mostly soft throughout which needs to be more intense.

Story – Safe lake gets infested by sharks and one family must kill them before they get to a festival. This is a thin story but is doesn't need to be anything more complicated either. I am not saying this is bad because it follows the Lake Placid idea which works perfectly but it would have been nice to have whether it was for the right or wrong reasons to have a character want to not kill the sharks.
Action/Horror – The cheap action sequences of the shark kills do become repetitive after a while but does bring the kills up, the horror does come from the body count but most are off camera and computer designed.
Settings – This is a different location for a shark movie as it is one place you would never expect to see them which does work for the film.
Special Effects – The effects are not the best and most CGI cheap stuff that we have seen in sci-fi production world.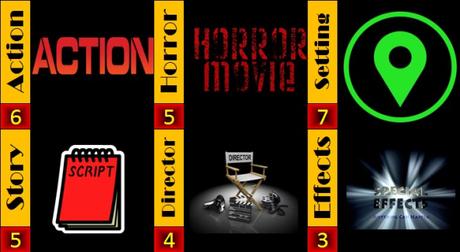 Scene of the Movie – Harpooning a shark.
That Moment That Annoyed Me – Not trying to save the sharks which are just lost.
Final Thoughts – Easy, fun shark attack movie that can do everything you expect to see.
Overall: Easy Shark Attack Movie.
Rating

Advertisements