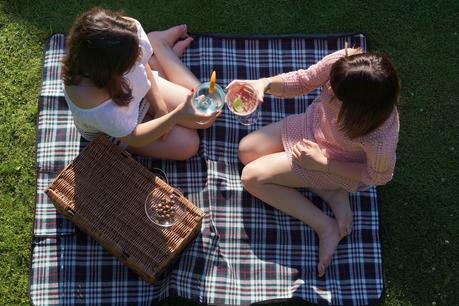 From music to spf, I have you covered (literally).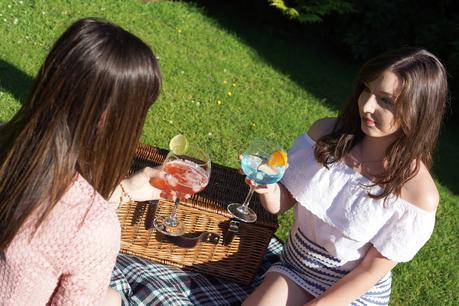 Even on cloudy days, you still need SPF. On my face I'm using The Body Shop SPF 50+++ which is so light and acts as a great primer too. My latest body SPF is this pina colada spray from Coola, because it smells great and it's so easy to apply.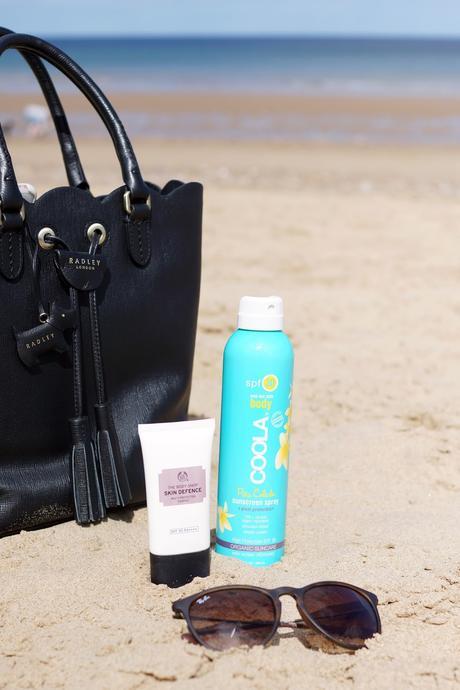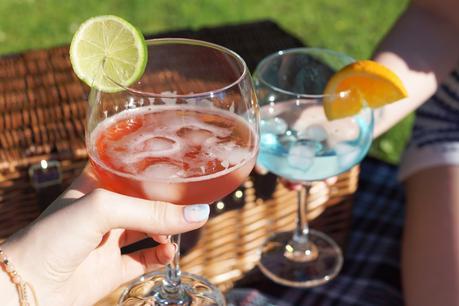 I'll get on to my summer playlist recommendations in a moment, but whilst you're enjoying the sunshine, why not have a tipple or two? I've recently been trying out the Curious Gin Club subscription box. Yes, gin delivered to your door. Each box provides enough to make 4 G&Ts so it's a great way to try new flavours, or a unique gift to give to someone. Recipe note cards introduce the gins and the notes within, offering serving suggestions, down to which garnish to use to compliment the flavours.  
The box I received included two gins by Anno Distillers, based in Kent, tonics to pair with and dark chocolate and gin soaked raisins. The perfect treat if you're wanting something sweet to serve as nibbles at a BBQ or dinner party. 

Anno Cranberry Gin pairs with the Original Yuzu Ocha tonic whilst 

Anno Kent Dry gin pairs with the Original Citrus tonic, a punchy blue color. Also, if you're thinking, well Gin isn't really my drink of choice, worry not - they also offer cocktail subscriptions too. I

f that's more your bag for summer, head on over and check out what's available.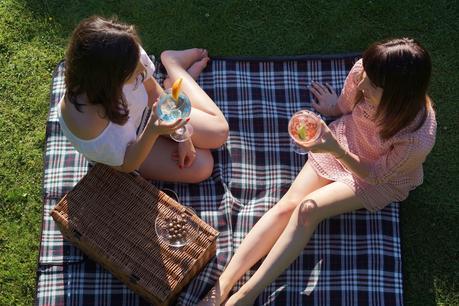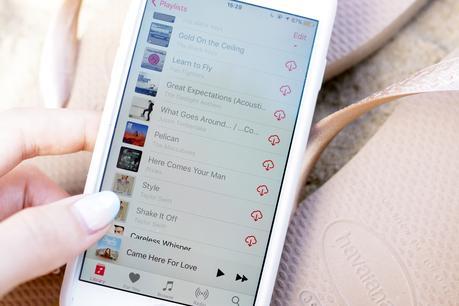 My music taste is either downright embarrassing or sensational, depending on your opinion. It really is that marmite. So when I was asked to share my summer playlist by Destination2, I knew this would be a treat. A chance for you to get to know the girl behind the monochromatic wardrobe and see some of the tracks that have me singing in the car, or out on the dancefloor. The latter being a rare sight, though I will not apologize should you have driven past me whilst belting out Britney (or y'know, some slightly cooler more recent artist)
You need some cheesy songs. The ones that make you reminisce to school discos and past summer holidays. I'm talking about Destiny's Child, Britney (second mention already) and the boybands - *NSYNC, Backstreet Boys. Maybe not too many though, this isn't a 90's and 00's playlist - though if you do want one of them I can point you in the right direction. Then it's always good to mix in a few oldies too, a few that'll get you up dancing, shaking those hips, oo-er.
Top picks: *NSYNC - Tearing Up My Heart or Girlfriend / Britney - Oops!... I Did It Again / Prince - I Wanna Be Your Lover or Kiss / Hall & Oates - You Make My Dreams or Maneater / The Cure - Friday I'm In Love
Before anyone thinks I'm stuck in pre and early 2000's with my music choices, this is where I'm stepping it up. The chart hits. Anything by Sigala will be on my playlist; every track that guy produces is an instant hit in my eyes, Calvin Harris is another good 'un, alongside Diplo too and for great pop I'd recommend Haim or Lorde too as they've got brilliant new albums out. 
Top picks: Sigala & Ella Eyre - Came Here For Love / Diplo - Be Right There / Calvin Harris - Slide / Haim- Little Of Your Love / Bruno Mars - 24k Magic / Shawn Mendes - There's Nothing Holding Me Back
Wind it down with some mellow acoustic to take you through to dusk; the likes of Ben Howard, George Ezra, Mumford and Sons or James Vincent McMorrow. 
Top picks: Ben Howard - Only Love, George Ezra - Barcelona, Mumford and Sons - White Blank Page / Hattie Page - Rhythm Of The Night (Yes it's that McDonalds advert cover version, but it's beautiful)
So you've got SPF, drinks and music sorted. I'll leave the food up to you! Though if you do want any recommendations, pop on over to this post!
What would be on your playlist?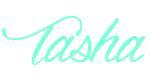 This post may contain PR samples. For more information please see my disclaimer.