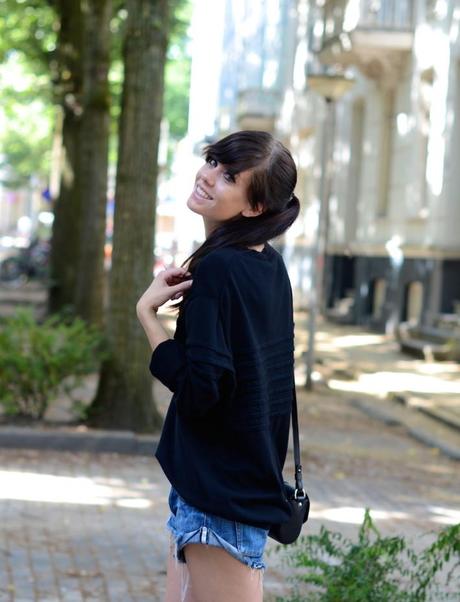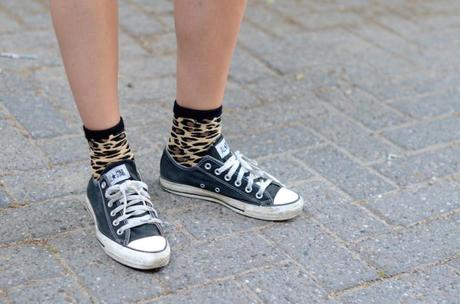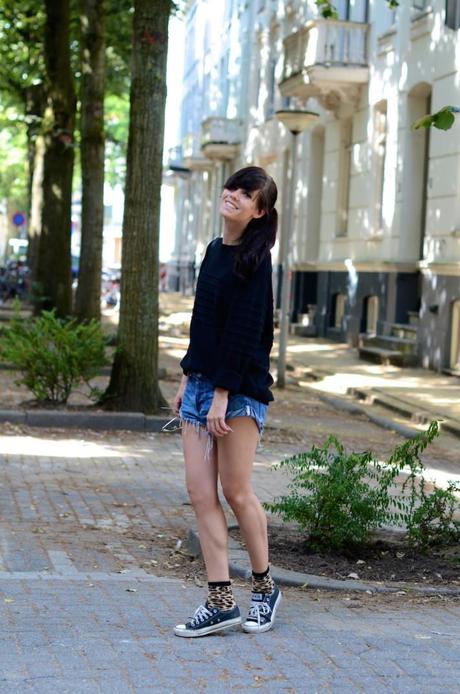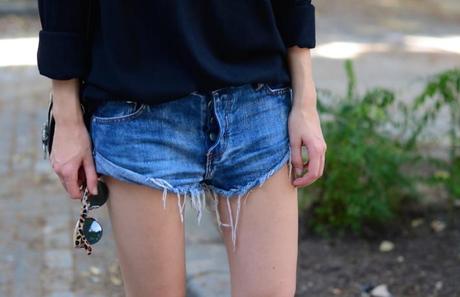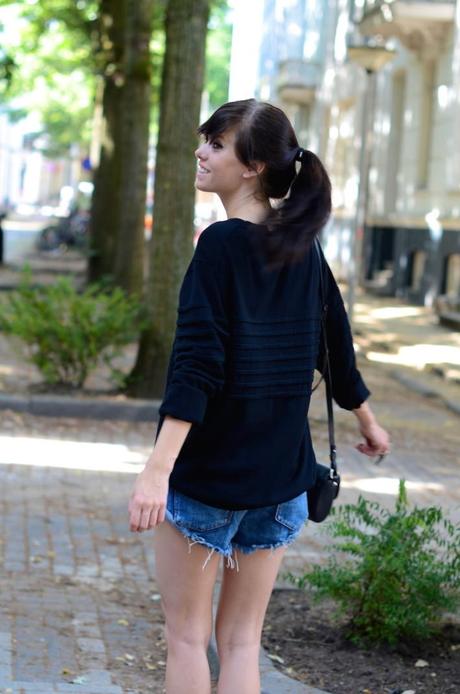 Sorry for my absence this Friday, I was melting! It's sooo hot at the moment, but I'm loving summer in being in full swing. It's time for picknicks, drinks with friends outside, festivals, swimming.. Everything but work really! Still I've been working quite hard this week because (*drum roll*) the new Lovely By Lucy is launching very, very soon! I have lots of fun projects coming up as well so I'm a little too busy for this weather but about to forget all about it tomorrow at Buiten Westen festival in Amsterdam.
For the past 3 days I've been wearing the same shorts – the one you see above – the perfect, perfect denim shorts from One Teaspoon. The fit is just great, they're a little oversized but still sexy, exactly how I like it. Even though it's hot I've been using socks to spice up my outfits a little, there's something about wearing sneakers with socks that I'm really into at the moment. Also quite essential right now: boyfriend sweaters for those perfect summer nights when you're still sitting outside and it gets a little colder and you just want to cuddle up in a soft, big, sweater. Even if it's not your boyfriend's but you just bought it yourself.
Happy Friday! What are you up to this weekend?
Sweater: COS (men's department) / Shorts: One Teaspoon via Nelly / Socks: Not sure but get similar ones here / Trainers: Converse / Bag: Givenchy / Sunglasses: Boohoo.com