Inspired by Kate Middleton's style?  Tiffany Rose is Britain's go-to special occasion maternity outfitters. Whether you're attending a summer wedding, a spring time garden affair, a costume-y occasion featuring a Smiffys fancy dress or two, or just looking for something stylish which can accommodate your growing baby bump, Tiffany Rose has got you covered. Don't believe us? Check out below some our favorites for every mommy-to-be.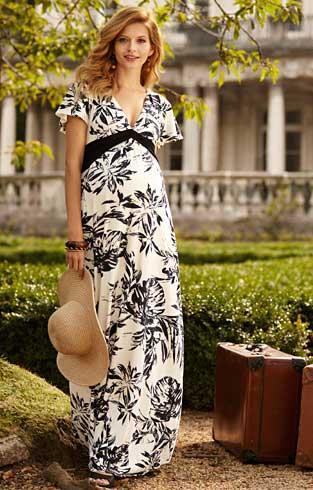 The Lizzy Maxi Dress in Monochrome Forest is every Southern Belle's dream.  The dark under bodice trim adds interest to the dress and draws the eye upward. Floaty sleeves, a deep v-neck and a streamlined silhouette will make you the belle of the ball (or backyard barbecue).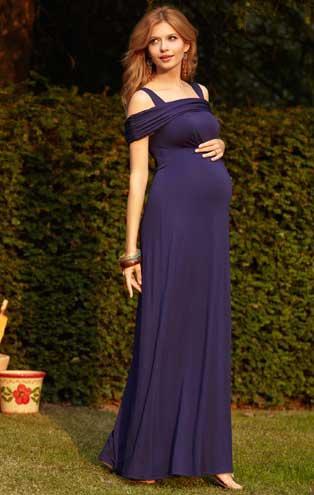 To add a little drama and style to your pregnancy, might we suggest the Lola Maxi Dress in Mirage Blue.  We love the elegant neckline of this long dress and the thick straps are perfect for hiding your maternity lingerie.  The rich color combined with a touch of shimmer will look good on any complexion, at any stage of pregnancy.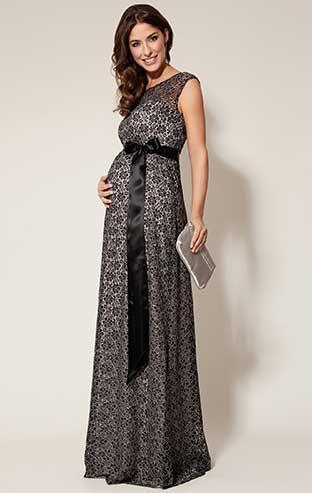 Dress like a star in the Daisy Gown Long in Black and Silver.  This lace dress boasts being worn on the red carpet at Britain's BAFTA awards.  No matter if you're attending a premier or watching as someone else walks down the aisle, you're sure to wow as shimmery silver fabric peaks out of daisy detailed lace.  With a black sash to emphasize a "demure bodice" and just the right amount of swish, this dress is perfect for any dressy occasion.
Check out TiffanyRose.com to see more maternity gowns for all four seasons!