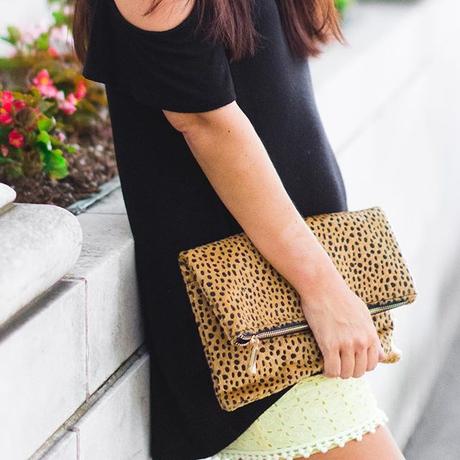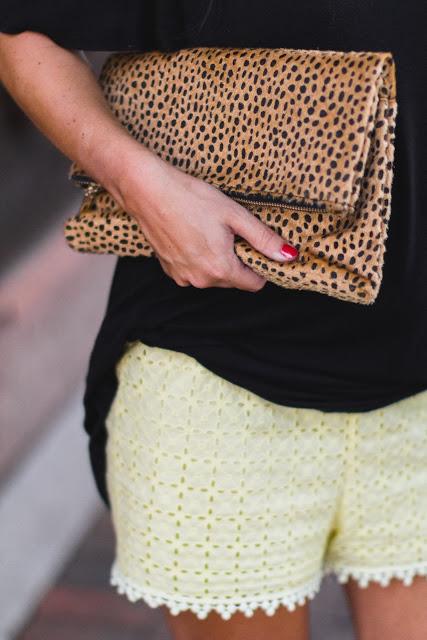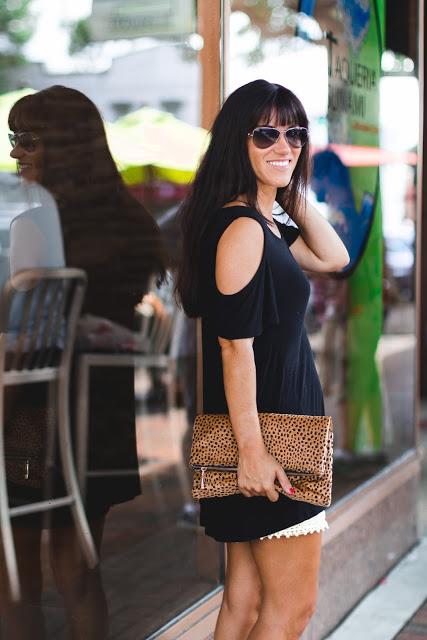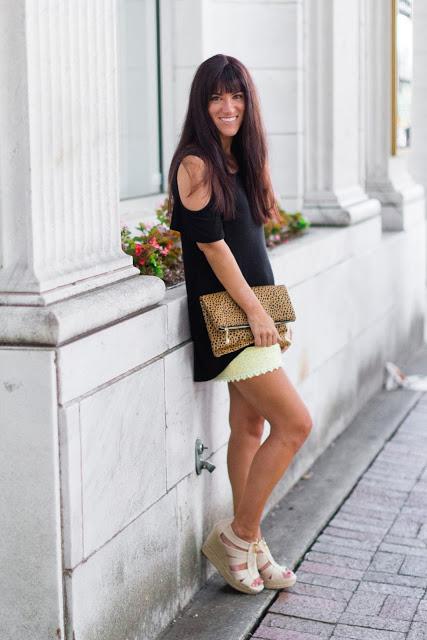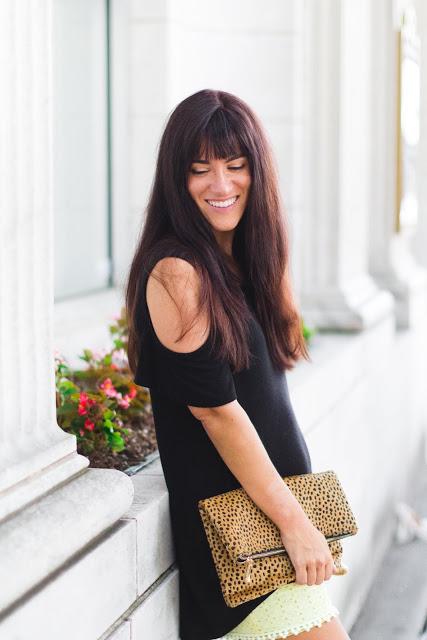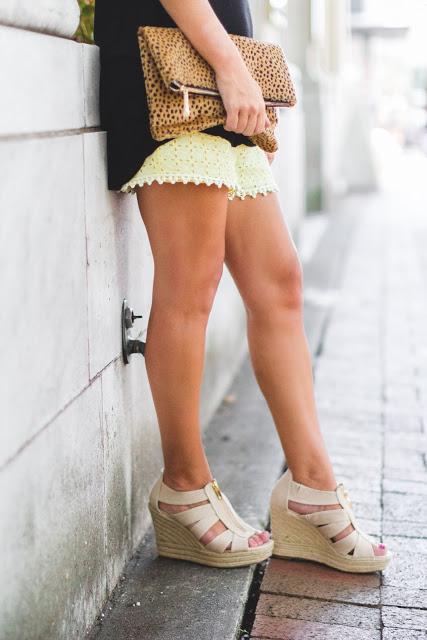 Photography: Kelsey Butcher PhotographyTop: Pink Lily Boutique Shorts: Similar here
I can't believe that it's August already and that summer is slowly going to be transitioning out. As much as I love summer and the heat here in Georgia, I'm really becoming a more fall type of gal. Before summer leaves us for good, I had to share how much I love these adorable yellow pom pom shorts! Not only are they super flattering but extremely comfortable. I paired it with these comfortable wedges and soft black shirt. 
In other news, I'm so anxious for Friday/weekend to get here! Is it excited to love not having big plans but of course after the last two weeks of course I'm ready for some R&R. Oh, I also wanted to ask what you guys want to see more of here on my blog? Travel ideas? Recipes? Parenting advice? More Fashion posts? DIY? You let me know because I want to make sure I'm covering all my bases here friends!
Happy Thursday!