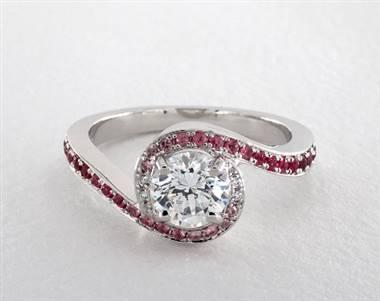 We are in the throes of Summer and a multitude of Zoom meetings.
Although it seems things may never get back to normal, they slowly and surely will. In the meantime, most of us are still tethered to our computers and attending meetings online. This gives us ample opportunity to still indulge in trends whether we are staying at home or venturing outdoors. One such trend that is taking off this Summer 2020 is a Pop of Color. It could be because we all need some positive energy at this moment in time, so bright summer colors are just the cure for these dull times.
Either way, this is one summer trend we can all adopt.
A LITTLE BIT OF THE TROPICS
We don't know about you, but we've been daydreaming about the next time we can safely step on a plane and head to a lush island destination. Although it seems like it may be a while before we can do so, it doesn't mean that we can't bring a bit of the tropics to us. These emerald drop earrings evoke long, languid days spent in Bali, surrounded by nature. It's won't be a surprise that once you get there, you won't want to head back home and we'd wager it is because of the natural beauty found throughout the island.
SHOT OF VITAMIN D
Speaking of the tropics, one of the main reasons we vacate to a tropical island is to soak up some sun. Well, with this pair of pink and yellow sapphire earrings, you'll definitely be absorbing the sun and that much-needed vitamin D. The lemony yellow and grapefruit pink sapphires will definitely hold their own in the sunshine. However, we think they'll ring you quite a bit of luck if you decide to head to Macau or Monaco and show these colorful beauties off. After all, if you can't enjoy your jewels, why have them?
DIAMOND'S AND RUBY'S
Roses are red, violets are blue, we fell in love with this ring and we know you will too! This ring is ideal if you want to stack it with other rings or wear it as a wedding band. Either way, you want to have this piece in your jewelry box this summer. Gemstone wedding jewelry is very popular right now and the stackable ring look is still going strong.
SYMBOL OF THE MEDITERRANEAN SEA
Can you tell that we're experiencing a bit of cabin fever? Why do you think we're dreaming of so many faraway places? We just want to getaway!
Cabin fever is starting to set in and our minds are dreaming of faraway places. When we look at this Blue Topaz Pendant we think Greek isles where the water is crystal clear and oh so blue. This Blue Nile pendant will make you stand out whether you are at the poolside or at dinner. A worthy addition to your jewelry box indeed.
Well, we can definitely say one thing about 2020, it sure is colorful. Maybe that's why one of the season's biggest trends is all about colorful jewelry. Fortunately, these pieces will look stunning in person as well as in a Zoom meeting. So what are you waiting for? Go grab one of these pieces and bring that getaway destination you long for to you.
Whether you're after an engagement ring, a timeless gift, or something precious- Our Jewelry Search has everything you're looking for.