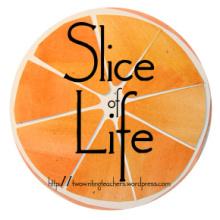 Hello everyone. I hope all is well with you. I'm back today with another Slice of Life Post. We have just returned from our vacation on Torch Lake. So as I'm writing this, I'm also doing a boat load of laundry.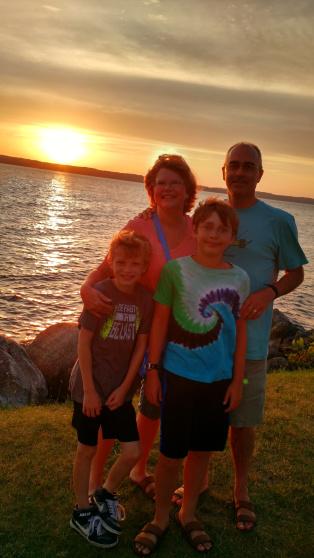 Sunset on Torch Lake with the fam!
We stayed at the cottage most of the time because the days were hot and it's so nice to walk out our back door and jump in the water. I love Michigan summers. The humid days and the hot steamy nights. I love lying awake and listening to the waves lap the shore. And the sunsets! Oh, the sunsets are the most amazing thing. The yolk of the sun winking at us as it slides past the horizon, turning the sky gold and fuchsia while sinking further below the skyline.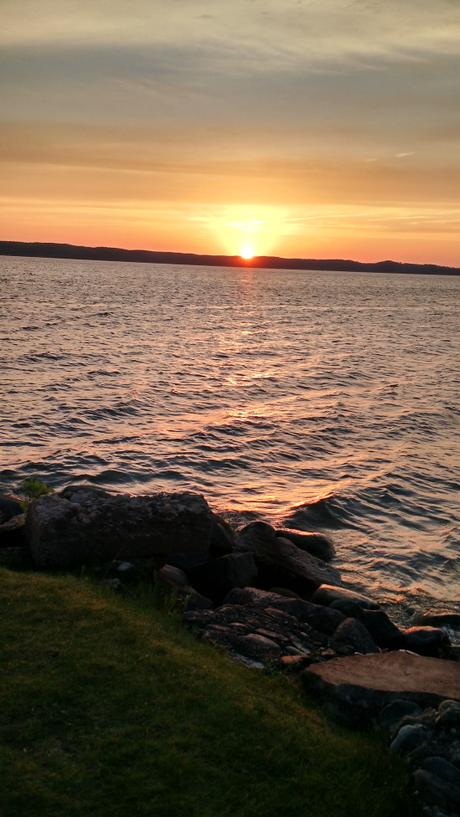 Sunset on Torch Lake (It was windy!)
Then there's looking at the moon and sometimes you can see Mars if the sky is clear enough. Our earth is such an exceptional place and so many of us don't appreciate it. We're locked in our little lives, dealing with our day to day hassles and irritations that we forget to look at the sunset, or listen to the rain, or watch lightning streak across the sky.
We all need to stop and take a breath and look and LISTEN. Listen to the birds chirping in the trees, listen to the water breaking on the shore, listen to the night as we settle down for sleep. It brings such a sense of peace and we realize our problems don't need to consume us. We can let go of them for a little while and just appreciate being here.
I love the wonder of nature and all its beauty don't you? I hope I'm fostering a love of nature in my boys. I'm always pulling them outside to look at the moon and Mars. They see me taking pictures of the sunset. They look, but I don't think they truly see. Well. Maybe they do. They just don't see at the same time I do.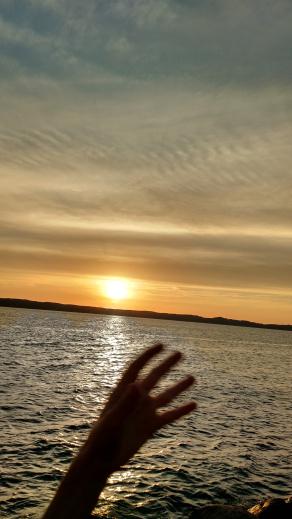 This is my youngest's contribution to my sunset photos.
He's a photobomber!
Thanks for stopping by and reading my post. If you'd like to read other Slice of Life Posts, click here..