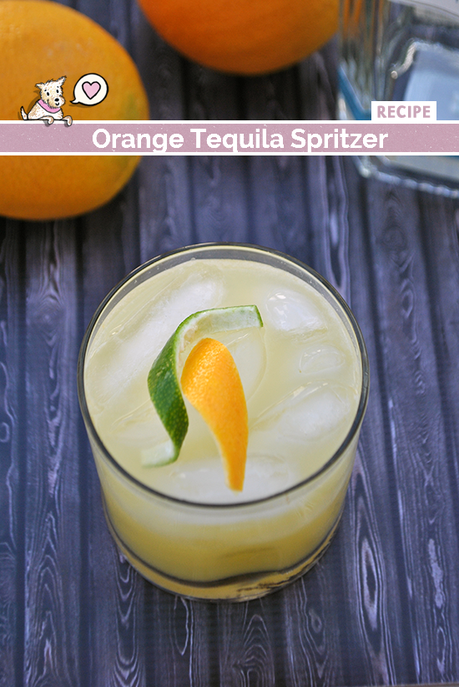 My boyfriend and I were just noticing how we seem to always run out of all of our liquors at the same time. I think it's because if I see one bottle getting low, I switch to something else. Not the best habit in the world, but sometimes I just can't handle finishing the bottle off!
We are in our "we-have-nine-almost-empty-bottles" stage right now, so I'm doing my part as a good samaritan to finish off the rest of the tequila. As for this drink, all I can say is YUMMM! This has got to be one of the best summer cocktails ever. I am a huge fan of tart, less-sweet drinks and I think I've made it pretty clear that I have very strong feelings for tequila. It was really hard to part with the last of the bottle, but I've already got a date with my liquor store later this week!
Orange Tequila Spritzer Recipe:
2 oz. tequila
2 oz. orange juice
2 oz. club soda
Juice from half a lime
Ice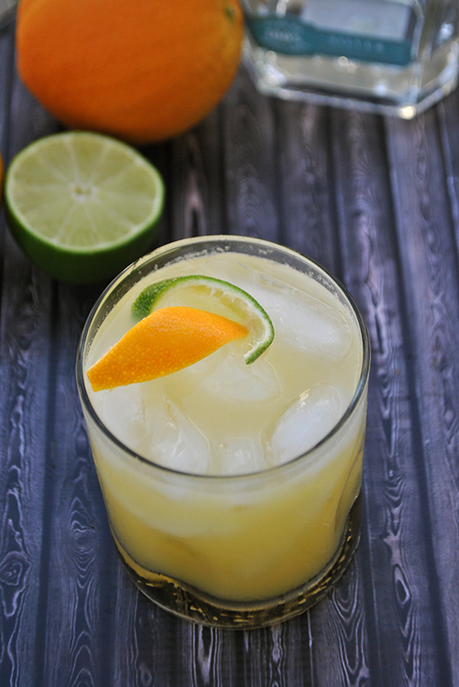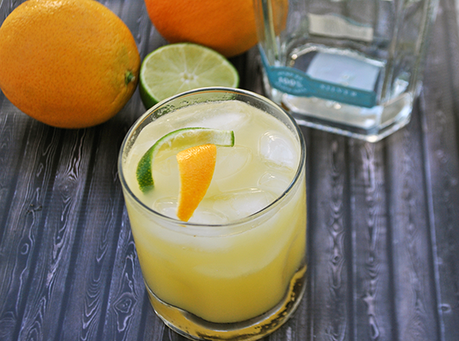 What is your favorite summer cocktail?