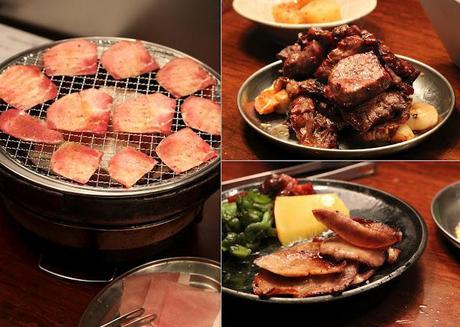 All you can eat Yakiniku from $41 - $49
Dining at Suminoya was pretty much a 'meat fest'. For $41 to 49 for all-you-can-eat Yakiniku, how can it not be. The menu was quite extensive ranging from your typical beef and pork ribs, pork belly, beef loin, beef rib finger and so forth which is why the main thing I did all day was preparing my stomach for the ultimate feast.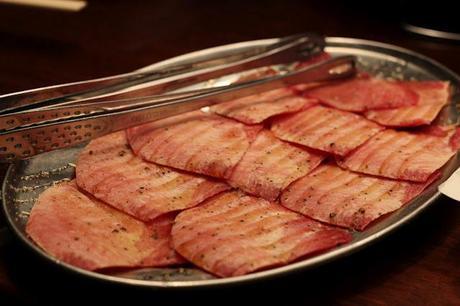 Unlimited Ox Tongue
There are two options which you can opt for; either buffet A ($41) or buffet B ($49). Difference: more side dishes including unlimited sashimi, more desserts and of course unlimited ox tongue. If you were to opt for buffet A, then you are only given 1 plate of ox tongue per person for the whole 2 hour session. To me when I see the 4 golden words, 'all-you-can-eat', that to me translates to unlimited ox tongue goodness. It reminded me of my night at TK Something BBQ Restaurant all over again.

All you can eat meat and seafood on the grill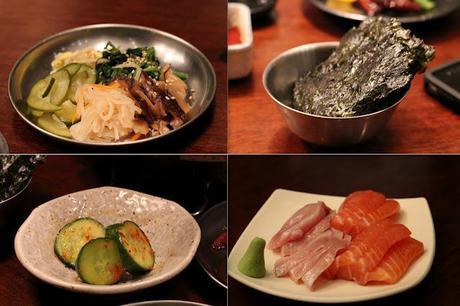 From top left: pickles and mushrooms, seaweed, picked cucumber, sashimi
From top left: Edamame beans, raddish and chilli cod salad, pickles, seaweed soup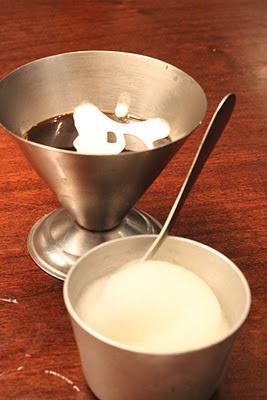 Coffee Jelly and lemon sorbet
NB: Do not share the coffee jelly, it is too good to be shared.
There was so much food and surprisingly, the sashimi tasted fresh too. Though the downside was that I found half of their meat to be quite oily, more so than most other BBQ restaurants. 
At one stage, the I had to use serviettes to dab the meat because it was that oily. The restaurant is also known as the 'smokey restaurant' and I had always wondered why? It didn't take long for me to realize why though because once you step foot into the restaurant, you can barely see through the place because it was that smokey. My eyes and my pores were screaming out for more ventilation and downstairs was even worse even though they had all their windows and doors opened.
By the end of the 2 hours, I was so bloated thanks to all that good food. My initial aim was to crawl my way out of the restaurant. Result: Oh I definitely crawled my way out. Thank gosh there was an exit at the bottom level because my body would not have been able to climb up a set of stairs.
Suminoya 
- 3 Hosking Place, Sydney NSW 2000
Gotta go eat!!