Start the summer on the right foot with a new work look. Kiss the traditional white polyester blouse and black skirt goodbye and say HELLO to a fresh and more vibrant take on the working woman wardrobe.
Bright and bold colors are so in right now and that especially includes neon yellow, neon orange, neon green. I just think of them as highlighter hues. Aren't they so fun?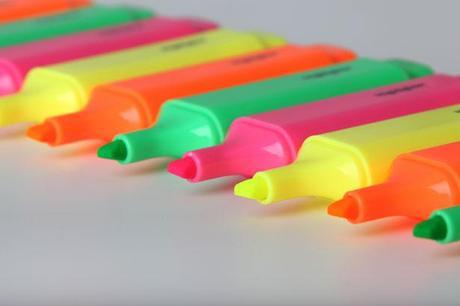 Pencil skirts flatter and elongate your shape (hello supermodel legs!) so it's a chic addition to your closet. Add a splash of highlighter yellow to your mix and it is sure to brighten up your 9-5 routine.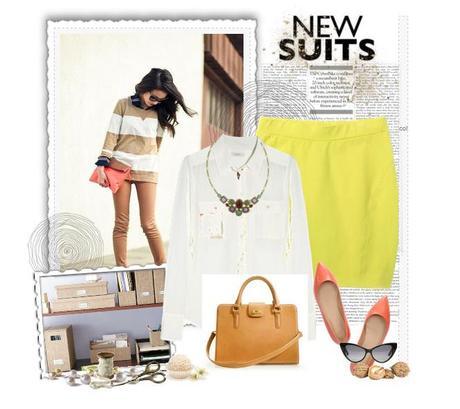 And because the days are getting hotter and hotter (ESP in SoCal), make sure to bring out your statement necklaces. They complement perfectly with a white silk blouse. Color when you can!
Let's redefine the workplace wardrobe while we're at it. Who said that we have to wear four-inch heels all day? Keep a pair of patent ballet flats underneath your desk to ease your angry ankles and feet. I always switch them on and off during the day, wearing the heels only to meet VIPs (aka clients)

.
So lighten your load and spring forward to those long summer days. Adieu!