Omg it's already November. How was your Halloween? At the moment I'm absolutely filled to the brim with Hershey's.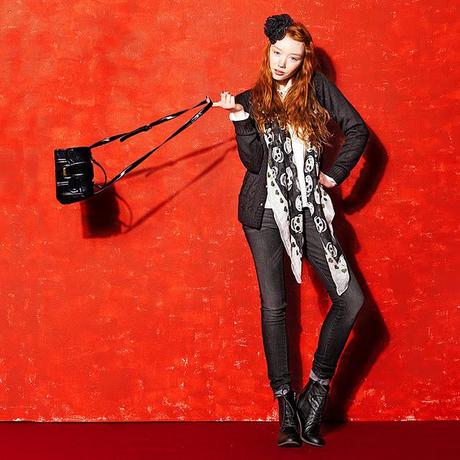 Source: Fashion Gone Rogue. Click on photo for details.
The first term ended yesterday, so now I have to wait in suspense for my marks. That's also why I have time to write this; there are no new assignments yet. I'm going to some kind of career fair tomorrow, so the less time spent in class, the better.
In Italian we're watching this movie called La Vita è Bella. (Life is Beautiful.) It's honestly the saddest movie ever, and watching it makes me so depressed!
I wrote an article for the school's newspaper (forgot to mention that - I write the fashion column, obviously) about H&M and Versace's collaboration, which I had kind of forgotten about until now. So much for trying to save money! But besides, I'm way overdue to treat myself to something pretty. Even if the clothes don't come to Canada (sad/angry face), I haven't gone shopping in a while.
Hopefully I can post again soon! ♥

XOXO,
Nina