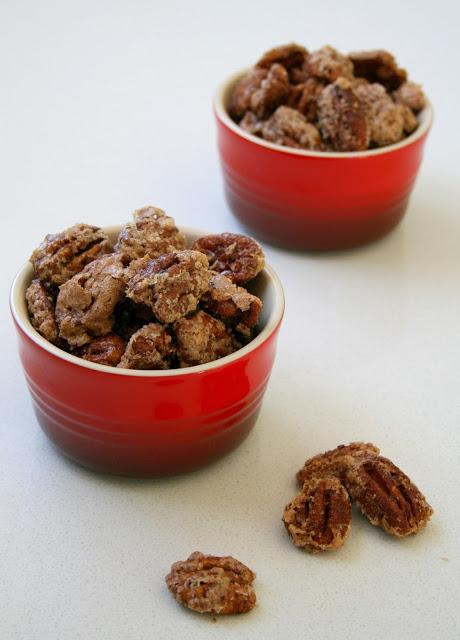 It's beginning to look a lot like Christmas... the tree is up, the presents are wrapped, the Christmas album has been loaded onto the iPod (a necessity) and I have a stash of these in the cupboard - crunchy, candied Christmas pecans!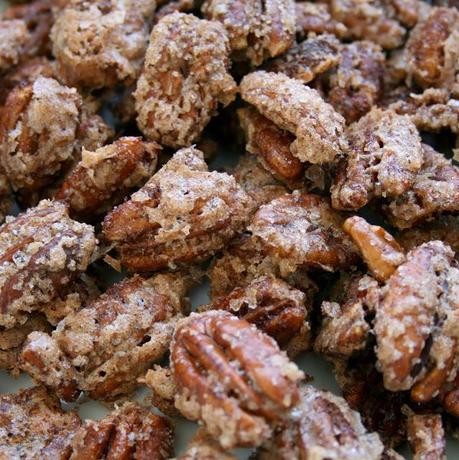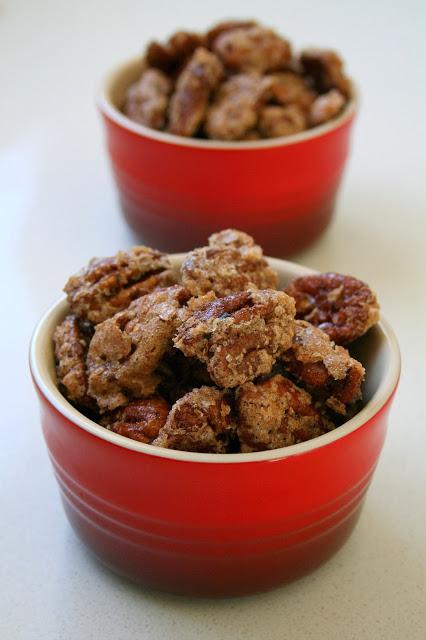 This is a favorite Christmas recipe of mine. These super-moreish pecans are great for snacking, or pop them in a bag to make a delicious and easy foodie gift. I don't see why you couldn't use different nuts in this recipe, but there is something about the combination of rich pecans and cinnamon sugar coating that just works for me. Not to mention the fact that pecans have lots of lovely crevices for that crunchy and sweet coating to get into. You'll... err.... go nuts for these! 
_________________________


SUGAR & SPICE CHRISTMAS PECANS
Ma
kes 1.5 cups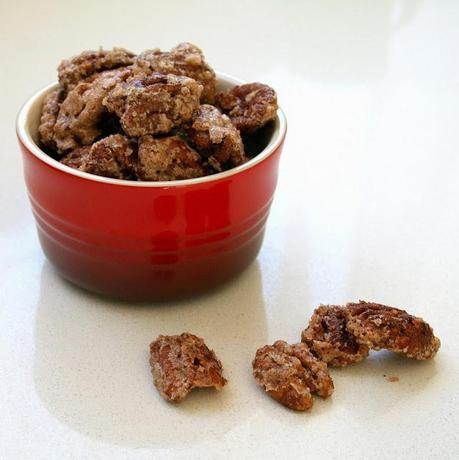 4 tbsp granulated white sugar
7.5ml ground cinnamon
2.5ml vanilla extract
1.5 cups whole pecans
1 egg white
Step 1.) 
Preheat your oven to 160
°C and line a baking tray with baking paper. 
Step 2.) Place the sugar, cinnamon and vanilla extract in a small bowl and mix well until evenly combined. 
Step 3.) Place 
the pecans in a separate bowl. Whisk the egg white lightly with a fork, then add about half to the pecans. Toss well so that all of the pecans are coated with egg white, adding extra if needed. (You're not likely to need all of the egg white.)
Step 4.) Add 
the sugar mixture to the nuts and toss well so that all the nuts are coated evenly. 
Step 5.) Spread 
the nuts onto the tray in a single layer and pop in the oven for 20 minutes. Remove from the oven and immediately transfer to a plate to prevent them sticking to the paper, separating them as you go. 
Step 6.) Allow 
to cool completely before serving. Store in an airtight container.