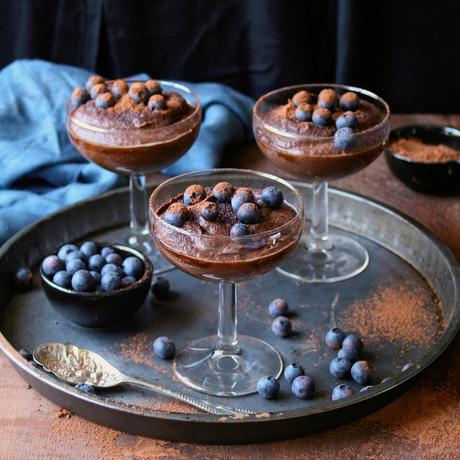 My regular readers will know that I love a fully loaded treat, but lately I have been on the look out for recipes that are both delicious but free from things like sugar and gluten. I notice such a difference in my energy levels when I avoid these (no more mid afternoon slumps), not to mention feeling more clear headed. So I was intrigued when my son's teacher told me about this amazing sugar free chocolate mousse - of course I had to try it!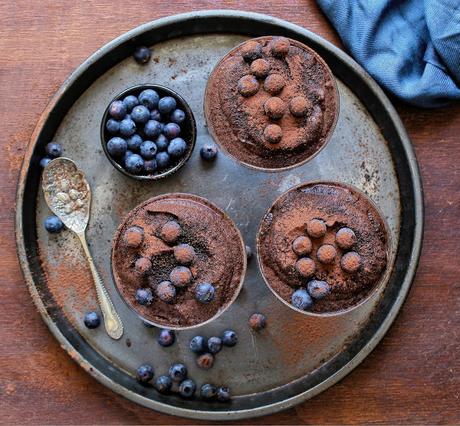 This rich dessert ticks a lot of boxes. It is free from refined sugar, gluten free, vegan and the most important box of all - delicious! Plus it is made with only four ingredients and not an avo in sight. I added a touch of vanilla and tweaked the amounts of cocoa and dates to something I really liked - but you could always change these to suit your taste.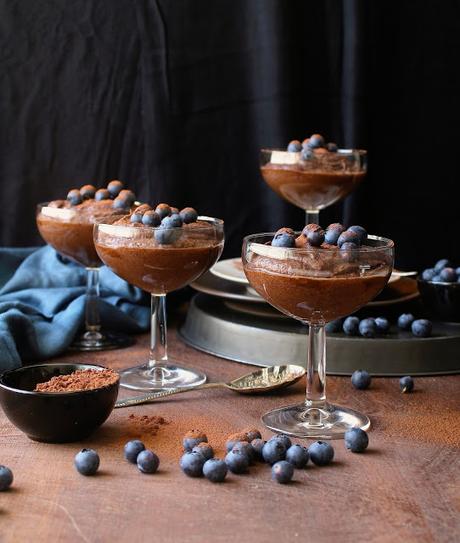 When I gave a little bit of this miracle mousse to my kids to try they loved it! There were literally squeals of delight as they devoured their chocolate treat, and I did not have to feel guilty giving it to them. My hubby is not a big fan of dates, but even he was impressed by the recipe. The mousse has a little bit of texture thanks to the dates (so be prepared for that) but this is still one of the best "healthy" desserts that I have tried. I would love to know what you think!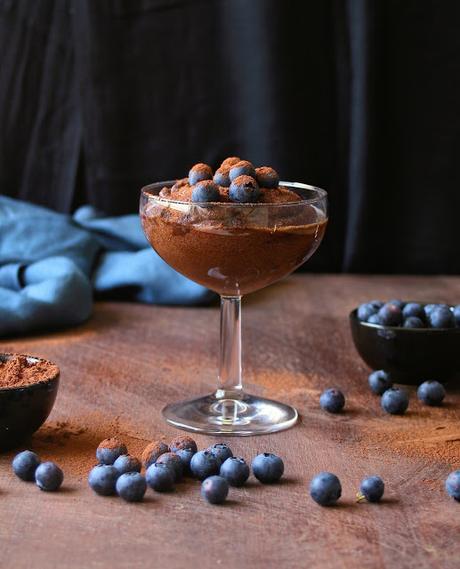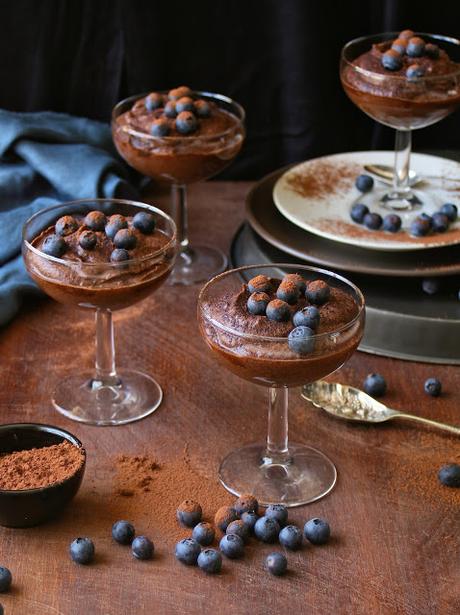 This is an important one, the coconut cream needs to be kept in the fridge overnight (even longer if you can) in order for it to separate properly.
Reserve the coconut water an use it in soups, rice and curries.
Feel free to tweak the amount of cocoa to your taste.
_________________________
SUGAR FREE CHOCOLATE MOUSSE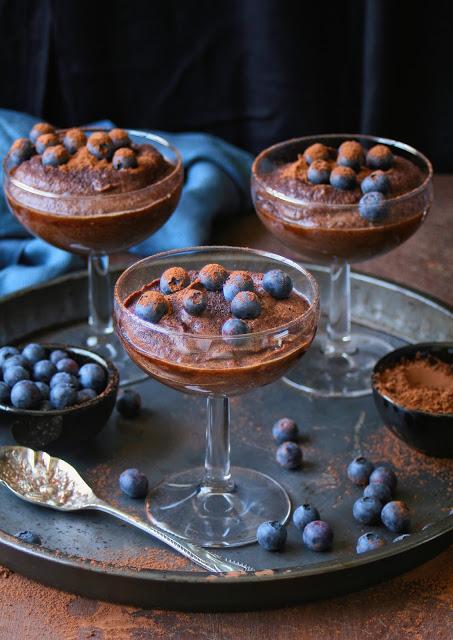 Step 1.) Pop the dates in a small bowl and cover with one cup (250ml) of boiling water. Leave to stand for 20 minutes.
Step 2.) The coconut cream should have separated overnight. Carefully scoop the thick cream into a large mixing bowl. (You can discard the water or keep it for another dish.) Beat the cream for a minute or two until it forms stiff peaks.
Step 3.) Discard 3-4 tablespoons of liquid from the soaking dates. Use a stick blender or food processor to whizz the dates into a smooth purée . Add the date purée to the cream. Sift in the cocoa powder and add the vanilla extract.
Step 4.) Gently stir the ingredients together until combined and smooth. Spoon the mousse into ramekins or glasses and pop in the fridge until chilled and set.
Optional: decorate with fresh berries and a dusting of cocoa powder before serving.