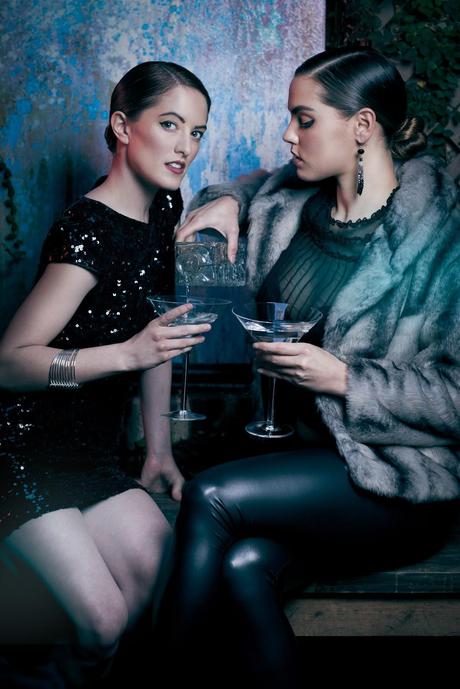 Hola Fashionistas/os! I hope everyone's Thanksgiving was filled with delicious food and memories that will last a lifetime. This time of the year always has me reminiscing about old Hollywood starlets like Marilyn Monroe and the classic Audrey Hepburn. After watching the Macy's Thanksgiving Day Parade, I couldn't help but feel like Old Hollywood has disappeared a bit on us. So, this week I am bringing it back to you through a little glitz and a touch of glam. 
   I recently had the pleasure of working with Photographer Grace Murney on the set of her Fearful Symmetry shoot. I had the fabulous task of dressing her model's for a high fashion photo shoot. My goal was to achieve an edgy "look" through formal wear. In the end, I found a hint of Old Hollywood Glamour lingering in these pieces. 
   First and and foremost Fashionista's, every girl should own a little black dress. It's the must have staple to every ladies wardrobe. Society will never forget how Audrey Hepburn dazzled us in her little black dress and sunglasses. My Fashionista is wearing a little black sequined dress from my very own closet. I purchased this piece years ago from Banana Republic. You can find a similar piece from BCBGMAXAZRIA. What to pair with this extravagant piece you might ask? A pair of black suede booties from Giuseppe Zanotti would look gorgeous and to lighten the mood, add a gorgeous clutch to hide all your little goodies in from Judith Leiber. For a little "glitz" in your life, a little black dress is the way to go. It's a timeless piece that every woman deserves to have.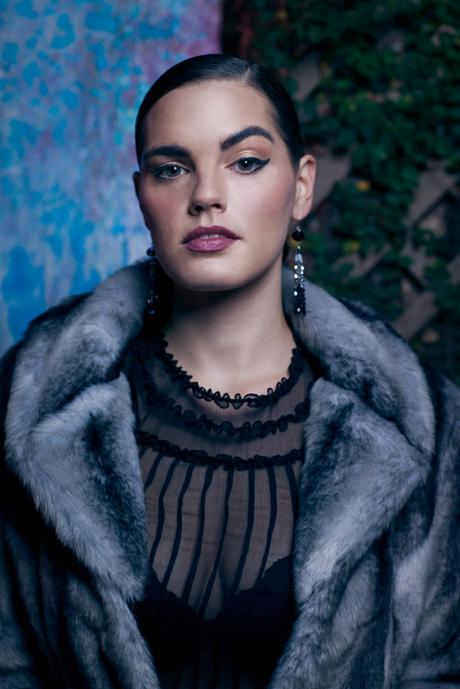 If you're feening for a more glamourous vibe this week, here's how to get it. My other Fashionista is sporting another look pulled straight off the racks of my closet. She's wearing a pair of faux leather pants with a black see through top that can be purchased from Zara. To finish the look off throw on a faux fur coat and some sparkly earrings. Marilyn Monroe with an edge, if that's even anymore possible, is what this look is going for. When shopping for a look like this, keep your color choices in the same range. Black and grey's go fabulous together when trying to pull off a deep and edgy vibe. 
Tip:
 To pull these looks even more together, side part your hair and pull it back into a low bun. Draw some cat eyes on those big beautiful baby blues and head on out to Hollywood.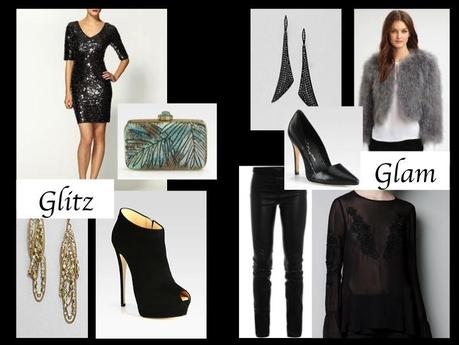 Glitz vs. Glam
Check out my style board for helpful tips when shopping for the Glitz vs. Glam look. 
Style On,
Alicia G. 
Photo credit:
Photographer: Grace Murney
Models: Chandel McDonie and Winston Caroline Gow
Hair/MUA: Samantha Kristine Waldron
Stylist: Alicia Gonzalez