Sudocrem has been around for as long as I can remember. Not only is great for poorly baby bums and nappy rashes but I've used it many times to calm down angry spots and inflamed skin.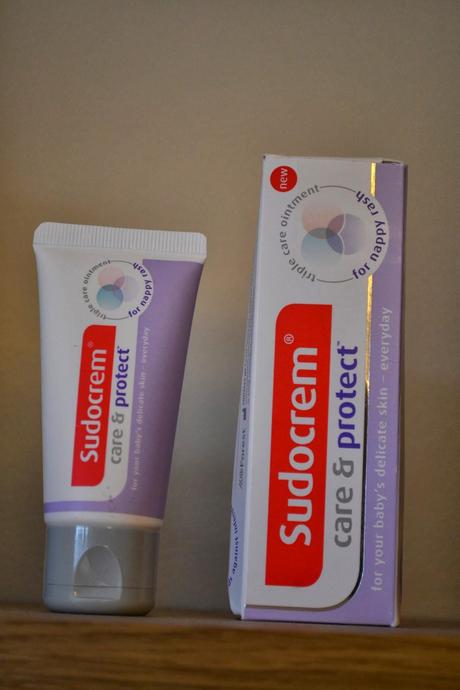 Sudocrem have recently introduced a new cream to the market. this one is designed specifically to protect your baby's bum against nappy rash. It creates an effective barrier between your baby's bum and whatever may lie in his nappy! It's much lighter than the original Sudocrem, and much easier to rub in to baby's bum as well as get off Mammy's hands after application!
The cream conditions the skin with Vitamin E and Pro Vitamin B5, helping to protect it and keep it soft, healthy, and moisturised. It also helps to protect your baby's delicate skin from the chemicals in wee and poo and from chafing and rubbing from baby's nappy.
So far we've been quite lucky, other than a little redness on his bum, The Little Man hasn't had full blown nappy rash. We're used this when he gets a little red and literally an hour or two later the redness has completely disappeared, so it clear works well!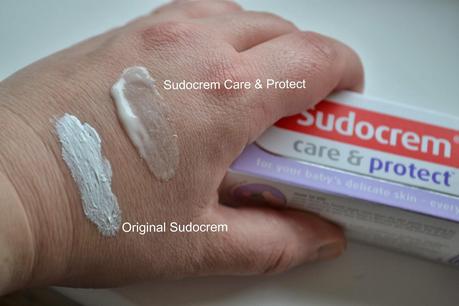 I prefer this to the original Sudocrem, it's easier to use, comes in a handy, flip lid tube which can be opened and closed during nappy changes without any hassle and rubs in like a dream.
Sudocrem Care and Protect is currently
£3.95 at Superdrug
which is over a £1 cheaper than
Tesco.
Whilst its not the cheapest, it's definitely a change bag essential

.
*I was sent this free or charge to review*