I took quite an effort to choose a good mattress (Sealy by the way) for myself. Apart from the bed, I realize that the material of the bedsheets are rather important too! I thought there was some merits in dedicating a post on this since many of you may fall in the same trap of buying the cheapest available beddings thinking that it doesn't matter anyway!
But you know what, it does matter. Because if you are going to pay the electric bills yourself like me, you probably would be trying to avoid turning on the air-con too much. So cooling sheets actually will help you save a bit of money.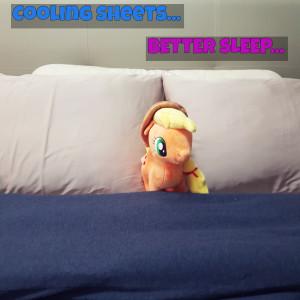 1. Cotton - Frankly, we bought this cos it was the cheapest and the most durable. But I absolutely hate the months when it is time for cotton sheets. Cos it traps so much heat. During warm afternoons, I will wake up moist and somewhat sticky even when the fan is on. I basically turn on the air-con every single time.  
2. Tencel - Initially, we got this cos we were curious about the material. It was expensive and was a lot more difficult to maintain. Compared to the cotton sheets, it was less durable but it was so much smoother. But, it was so...so...cooling. And this was when I thought...Do I even care if it last only for 2 years, if I enjoy every moments cuddled within it?!?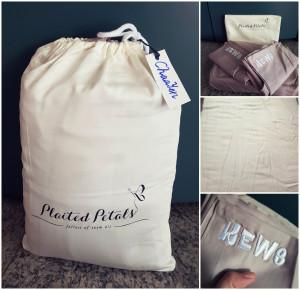 But I thought...it would be awesome if I could find a material in the middle of these 2...and voila I found Bamboo.
3. Bamboo - The best of both worlds. The price-point is mid-range and it had a nice silky texture, letting you feel breezy in bed. Compared to Tencel, it had a lot less instructions for washing. My only grouse is that the sheet can get a bit crumply. But still that isn't much of a deal-breaker for me.
Pss...between me and you, I found an online store - Pleated Petals that have an amazing selection of bamboo material beddings! The color selection is quite decent and it comes with a customisable option. My mattress is kinda of thick but still the tailor managed to make some slight altering such that it fits :D As part of their new serivce, you can also request for iron-ons patches to customise your pillows, which I thought was quite a nice finishing frill. Strong recommend this local brand for any of you who are interested in getting similar beddings! I am now kinda of busy with the home design/ improvements but happy to share with you guys more tips and tricks, so keep reading, ok!