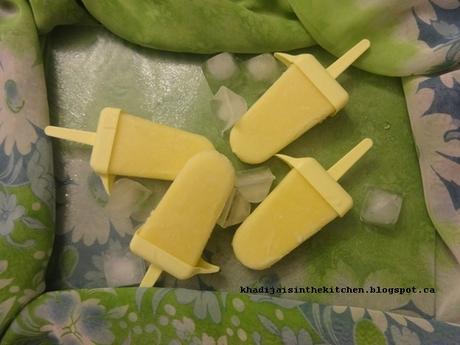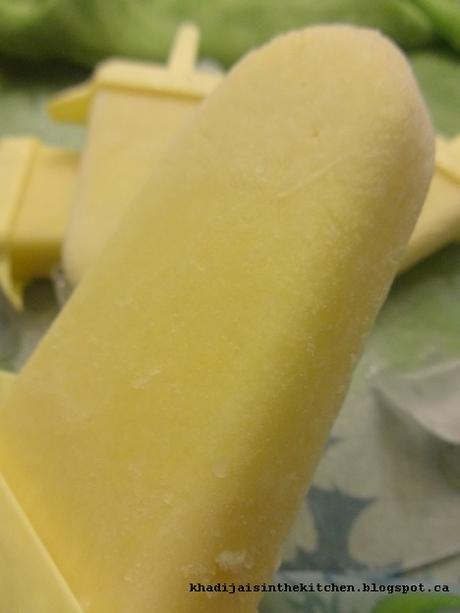 INGÉRDIENTS & MÉTHODE DE PRÉPARATION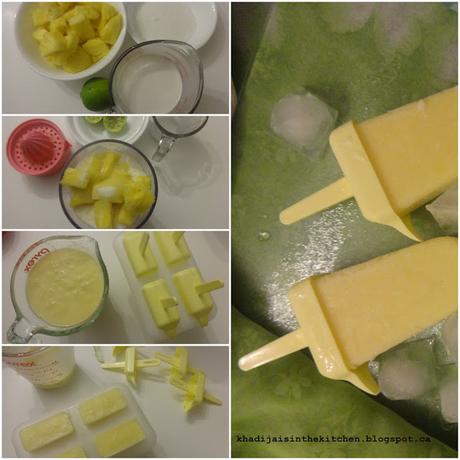 300 g ananas pelé et coupé en dés
60 g sucre semoule
170 ml lait de noix de coco non sucré
Une lime
1- Dans un mélangeur, réduire en purée l'ananas, le lait de noix de coco, le sucre et le jus de lime.
2- Verser le mélange dans les moules à sucettes glacées.
3- Congeler jusqu'à ce que les sucettes glacées deviennent fermes. Pour démouler les sucettes glacées, passer rapidement les moules sous l'eau tiède.
**************************
INGREDIENTS & HOW TO
300 g ananas, peeled and diced
60 g caster sugar
170 ml unsweetened coconut milk
One lime
1- In a blender, puree the ananas, coconut milk, caster sugar and lime juice.
2- Pour mixture into ice pops molds.
3- Freeze until ice pops become firm. To unmold the ice pops, run the molds briefly under lukewarm water.
**************************
INGREDIENTES & ELABORACION
300 g ananas, pelado y cortado en trocitos
60 g caster sugar
170 ml leche de coco sin azucar
Un lima
1- En una licuadora, hacer puré el ananás, la leche de coco, el azúcar y el zumo de lima.
2- Verter la mezcla en los moldes de paletas heladas.
3- Congelar hasta que las paletas heladas estén firmes. Para desmoldar las paletas heladas, remojar brevemente los moldes con agua tibia. 
**************************
المكونات و طريقة التحضير
300 غرام اناناس مقشر و مقطع الى اجزاء صغيرة
60 غرام سكر سنيدة
170 مليلتر حليب جوز الهند غير محلى
1 ليم
1- في الخلاط الكهربائي يطحن الاناناس مع حليب جوز الهند والسكر و عصير الليم .
2. يصب الخليط في قوالب المصاصات
3. توضع القوالب في القسم المجمد للثلاجة و تترك الى ان تصبح المصاصات صلبة (4 ساعات و اكثر). لاخراج المصاصات من القوالب تمرر القوالب بسرعةتحت ماء دافئ.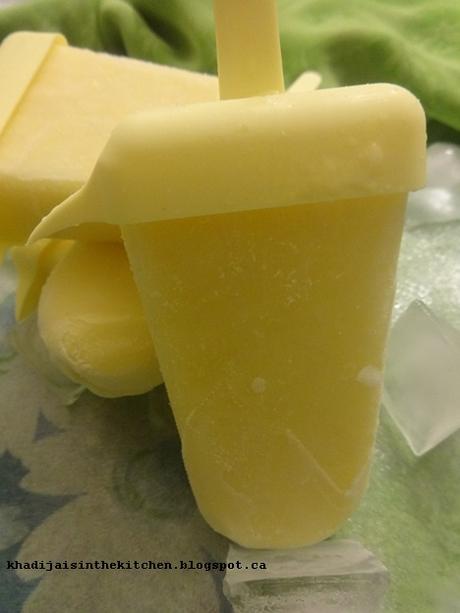 ********************
Hope you'll enjoy!!
********************
Merci de votre visite / Thank you for your visit / Gracias por su visita /
شكرا على زيارتكم