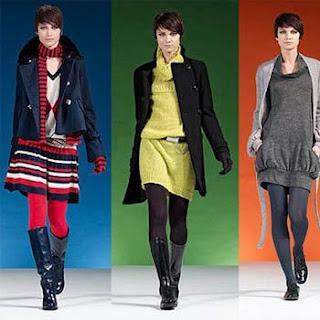 Winters is a season where mostly you are covered with a sweater, coat or a jacket but what about those sunny winter mornings and having coffee outside. You definitely need a range of stylish tops in winters. The theme of winters is about warm colors and also bright colors.
The colors come first and then the styles of the tops. The colors that are in these winters are incredible such as electric blue, emerald green, yellows, rusts and reds. Oranges also look great in winters so these are the colors you need to have in your wardrobe.
Stylish tops in winters ought to be of a warm material to keep you warm but simultaneously add style to your outfits. Tops in winters can be with checks. Checked tops are in these winters and they are available in reds and other warm colors.
They look great under a jacket or with a sweater underneath. Checked tops are also funky and will be great for casual wear. Other winter tops can be those long flared ones. The colors you need to choose. Long stylish tops are also in these days that can be worn with tights. This will be the best winter outfit. The long tops will even be warm and lovely to wear.
High neck tops with no sleeves are also lovely for winters and you can wear them by wearing a plain shirt underneath or wearing a coat over it. Dont think that winters are all about sweaters and jackets. Your tops also show from under your jacket. You can also add accessories to your stylish tops such as bright colored or neutral colored scarfs and long necklaces.
Stylish tops in winters are a must have for your wardrobe. You can be innovative with matching your winter tops together with your favourite sweaters.