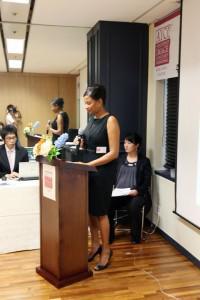 Magoe Johnson opening the AICI Korea Chapter
I'm excited to be introducing you to image consultant and blogger Magoe Johnson who lives in Houston, Texas where she runs her business Images by Magoe.   I met Magoe at an AICI conference in 2009 and reconnected again this year at the conference.  She's currently on the board of directors of the AICI and is the VP Member Communications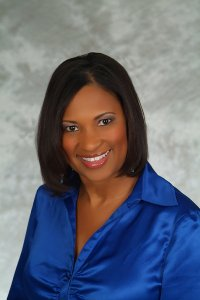 Magoe Johnson
What is the secret to great style?
Knowing how to dress and carry yourself with confidence
What is the one thing you would spend a lot of money on?
I spend very well on my shoes.  There are two reasons for this:
1. Since all my body weight rests on my feet, I invest in quality leather shoes that are fashionable and comfortable to wear.
2. You can't look and feel your best if your shoes are killing your feet!
What is the one thing you wouldn't spend a lot of money on?
Fads.  Fads are here today and gone today..I prefer classic styles that never go out of style.
What's the secret to looking polished?
The secret is meticulous grooming and proper fit of clothing
 What is your current obsession?
My current obsession are crafted belts with detail. .They add that special touch to any outfit.
Who inspires you?
My daughter inspires me and keeps me on my toes.  She always reminds me in whatever I do to  not  become a dinosaur!  Enough said.
What's not worth the money?
Buying  expensive clothes that cost a fortune to maintain it's upkeep.
 The one piece of advice most women need but don't get?
To know what clothing styles work for your body type to look your best. It should be a crime to wear clothes that work again a woman's body type.