If you've been following me on Twitter or Instagram you will be well aware of how house proud I have become.  Since purchasing our first house my boyfriend and I have only recently been able to afford to make any changes to it. 
We have a very 'dated' home at the moment so I've been looking around to gain some inspiration.  I want to make my house classically stylish but also quite fashionable, and there are numerous places you can find pieces for your home.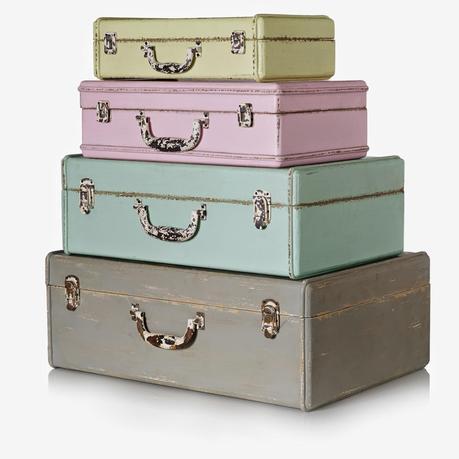 Oliver Bonas Decorative Storage Suitcases - £30.00
I have found that if you can't afford a complete refurnish then just getting a few statement pieces.  There are numerous items out in the shops this season but I especially love the unique bits from Oliver Bonas and Laura Ashley.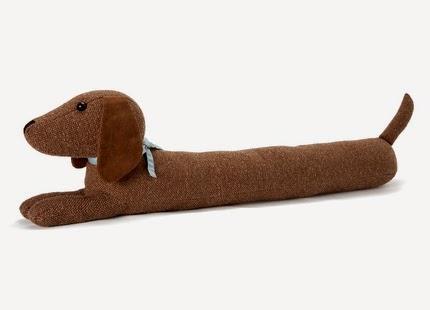 Laura Ashley Sausage Dog Daught Excluder - £25.20
Apart from fun coloured storage suitcases and sausage dog draft excluders there are so many chic must haves, so I've created a little moodboard of my favorite fashionable interior items to help create a statement.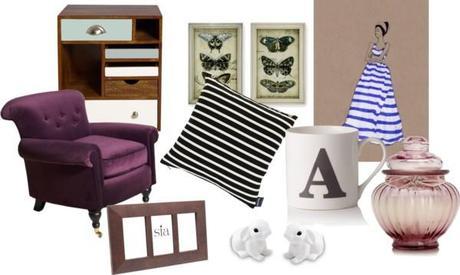 Oliver Bonas Velvet Purple Chair - £685.00
Oliver Bonas Alphabet Mug - £10.00
Sia Picture Lezard Brown Frame - £41.99
Jean Paul Gaultier Petit Marin Cushion - £82.00
Next Framed Glass Butterflies - £70.00
Next Vintage Rose Jar - £4.00
Urbanara Daphne Van Den Heuvel I love stripes - £49.00
Velvet fabrics from the gorgeous deep purple chair from Oliver Bonas and Parisian inspired stripes from Jean Paul Gaultier can give such stylish flare!  Don't you love the simplistic yet stylish picture from Ubarnara? It's called I Love Stripe by Daphne Van Den Heuvel and it really shows off fashion don't you think? I just want everything on my moodboard!
Have you started redecorating your home or a certain room?  Hopefully I've given some inspiration, but remember just adding little bits can jazz up any room and create a statement on their own!