I feel like I haven't written anything in years, when in reality, it's only been a few days. I'm so used to typing away everything on my mind that now there are too many things swimming around in there.
Yesterday's shoe was the studded suede sandal with high, jagged collar by Giuseppe Zanotti Design in 2009.
Yesterday was my first math exam. The first part went smoothly, then while I was close to solving the godforsaken situational problem about airlines, my own plane full of mathematical knowledge crashed and all the passengers died on the way. By passengers, I mean my grades, which were almost stellar until twenty-four hours ago. Once again, there is power in numbers, because all the others writing the same test were either bent over in despair or staring at the ceiling until they were allowed to leave.
Retail therapy was there to save me. I bought a pink back-laced crop top, and now all the sadness is fading away. (Spending money does make me feel better, but let's just say it's something embedded in all female DNA.)
The shoe of this weekend is the elaborately embroidered babouche bridal slipper from Morocco in 2000.
I'm tired of putting off everything because of school, and though I am busy, classes are now over! Whenever the year ends in high school, whoever is in the graduating classes goes insane. It's like a jungle in there, I feel bad for the janitors. Police showed up, the school was fined, students were suspended... you get the idea.
Since I have some time on my hands, (history exam on Monday is irrelevant to me at the moment) I'll do the StylePage review, as promised. 
Stylepage is like Twitter/Facebook/Tumblr for fashion bloggers. People can follow, mention you, comment or like your posts, and re-post them as well. You can browse the trending tags, follow similar people and help get the word out on your blog.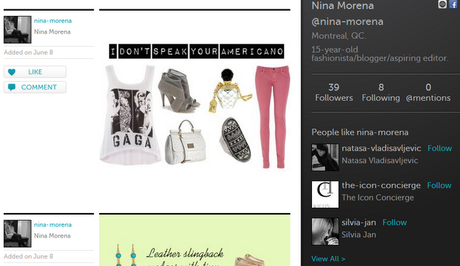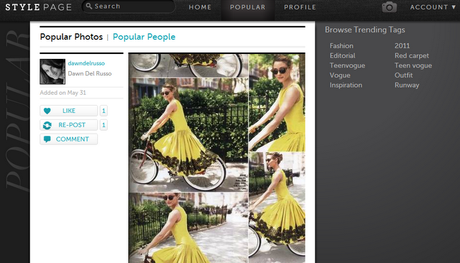 I personally think this was a great invention and it definitely helps out with everything. It's ultimately one of the most convenient ways to gain promotion on your blog or find more readers from a distinct niche.
XOXO,
Nina