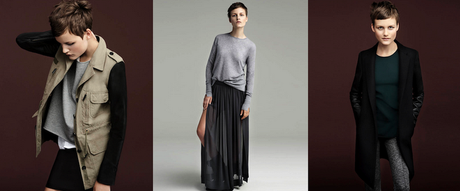 Zara Lookbook September 2011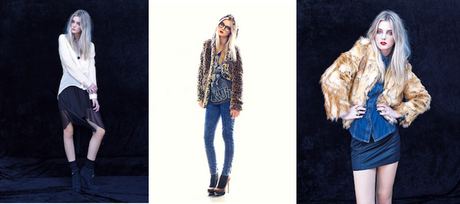 Bershka Lookbook September 2011
When it comes to style, I can be quite schizophrenic. Or even multiphrenic (I know, that's not an actual word). I don't really have one personal style, I just dress whatever I feel like. Some days that's quite minimalistic, on other days it's sporty, or sporty chic, but my style can also be very girly. Or boho. Or vintage. Or just plain jane casual. I do really admire people who have their own distinctive style, and always dress in that style. I however have the problem of not being able to choose. Not wanting to choose. This fall I'm into minimalistic blouses and jumpers, but also into shiny python/leopard prints and neon. Quite multiphrenic, right? This week I came across both Zara and Bershka September 2011 Lookbooks. Although Zara and Bershka are sisters, the brands have quite a distinctive style. Bershka is much younger, and usually Zara is more 'my style', as far as I have a distinctive one. But this time, I really liked both of the lookbooks and can't choose between them. I love the minimalistic style and the leather sleeves in Zara's lookbook. But the denim and furry coats in Bershka's lookbook really inspire me as well!I've decided for myself it's OK to be multiphrenic. Almost everyone has a (secret) weird feature, and this is mine. I can't choose. I'm indecisive. I have multiple styles. But I do try to personalize everything I wear by adding items that are very 'me', such as funky accessories or odd combinations. So in the outfitposts to come, you will see a lot of Lucy, in a lot of different versions. I hope you don't mind.
Which lookbook do you like better?