The time one spends in college is a wonderful time to learn and develop. Surely, the primary goal of your college years is to learn a trade, a skill or a craft and to become as good as possible at it. However, classes and homework still leave you with a good amount of time on your hands, which you can use to better and discover yourself.
Fashion can be a great tool for self-expression and thus a wonderful way to learn about who you are, what you like, what you want to do and where you want to go. Miuccia Prada is known for her famous quote, "Fashion is instant language" and that is a true thing: the clothes and accessories you wear speak volumes about yourself and connect you with other likeminded people.
For most students, college time is also a time of financial restraint, as money is often shorter than one would expect. In this sense, shopping sprees are quite limited, which means that you have to make the best of your fashion and style on a rather small budget.
In order to do so, there are a few things you can bear in mind when going shopping, that will help you make wiser sartorial decisions.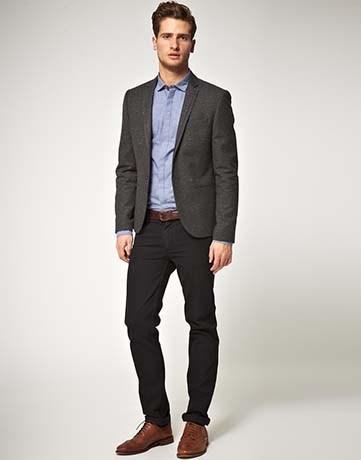 In terms of clothes, a good college wardrobe is a wardrobe that is highly versatile and practical. In fashion, a versatile wardrobe basically means that you need to find items that you can mix and match easily. In this sense, it is good to think in terms of types of items and in terms of layering. In other words, you should look to buy two pieces of each main type of clothing, which will allow you to do a lot of remixes. For example, if you buy two pairs of pants (for example a pair of jeans and a pair of chinos), two shirts (a white one and one with a pattern), two vests and two jackets; you can already create a wide variety of outfits. With three shirts and three pants you can do even more. For best results, you should make sure that the clothes you buy are also balanced in terms of colors. This will allow you to create many color schemes and combinations that work. For example, opting for neutral pants is a smart move, as this will allow you to have just one or two pairs of pants which you can wear with absolutely any type of shirt. Having too many colors and patterns will prove itself difficult to mix and match and if you are a style rookie, you can step into some serious styling pitfalls. A good example would be to have a pair of dark wash jeans, as these are neutral, a white shirt, which is neutral, a shirt in a certain bold color, such as green or purple and another one in a pattern, such as checkers. Always make sure that the colors you choose complement your skin tone.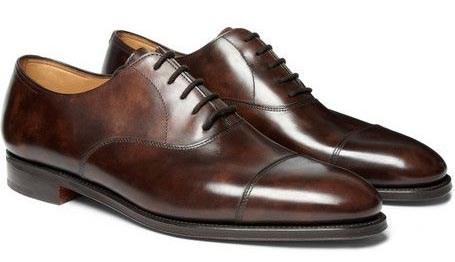 The shoes you wear are a very important factor. You probably need two or three pairs to be comfortable with your wardrobe. One pair for the everyday - this can be something such as a very casual dress shoe or a very fancy sneaker, a pair of running shoes for sporty occasions and a pair of dress shoes for events, presentations and oral exams. If you want to make sure your shoes will last longer, look for a pair that has an outside border, as this will prevent the shoe from wrinkling and will last for a longer time.
Your accessories can be a key to many outfits. Adding small details that have a strong personality not only communicates a lot about your preferences, but also mixes it up when you don't have a lot to work with. A simple shirt and pants outfit can be amped up with colorful socks, suspenders, a hat, a cool scarf, fun gloves or anything else that you may enjoy wearing. Sometimes, an accessory can become a style staple; you just have to make sure you don't become a caricature by overdoing it.
A simple but practical wardrobe can make college life easier and more streamlined, which is why it is important to invest in it not just money, but also thought and time. Great style is also defined by good finishes, so it's important to keep yourself clean and well-groomed with a constant maintenance of your hair, beard and nails.
Having a limited budget in college can be tough, but it can also be a great way to learn how to balance your money and resources, as expenses of living and eating (and for some appealing to writing services for when you don't have time to do your homework and tutoring for harder classes) should be balanced with investments in your fashion and style.
Fraquoh and Franchomme
Further reading:
Simple advice for choosing clothes for college
P.S. We want to hear from you! What do you wear in college? What criteria do you follow when choosing your clothes? What accessories do you like? Share your feedback, questions or thoughts in the comments below! For more articles on style, fashion tips and cultural insights, you can subscribe to Attire Club via e-mail or follow us on Facebook or Twitter!