Now that the temperatures are dropping (*tear), it means I've been pulling out heavier blankets for warmth during the cool nights.  I thought it would be a good time to dig up some inspiration for dressing your bed for fall.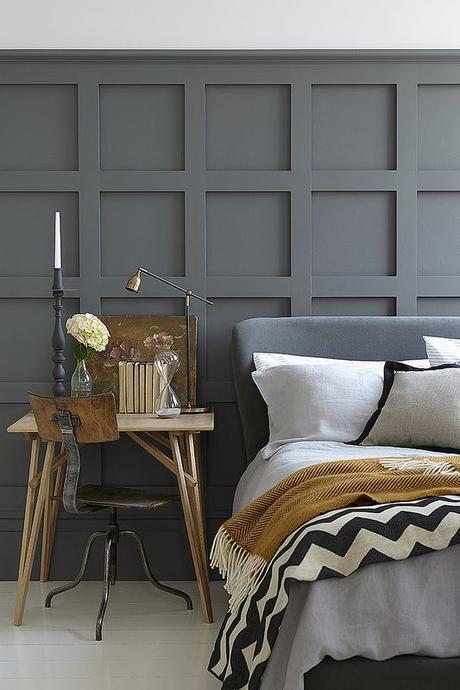 Just because you're piling on layers doesn't meed your be can't be tailored.  Go for crisp sheets and graphic patterns.
via Pinterest via Flickr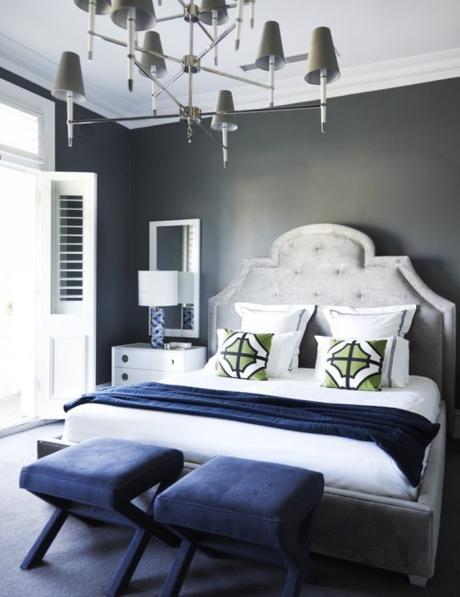 I like the mix of elegance from the velvet stools and headboard mixed with the preppier pattern and color of the pillows.
via Gallerie B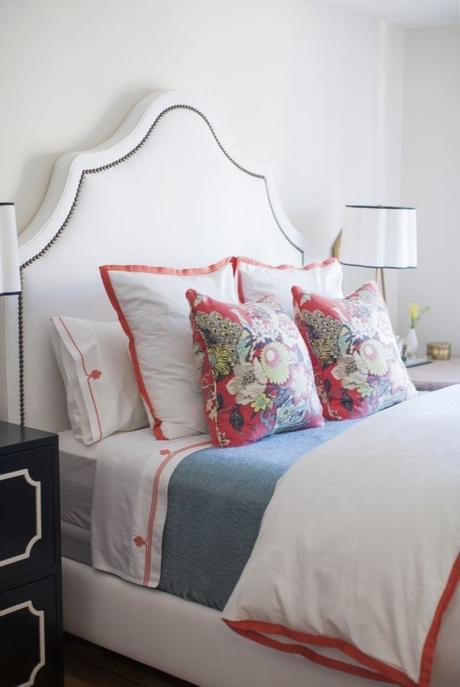 Folding over your flat sheet, topping it with a thin quilt, and then topping it with a warm duvet is a great way to have the warmth you need but ability to cool off a bit if you need to.
via Gallerie B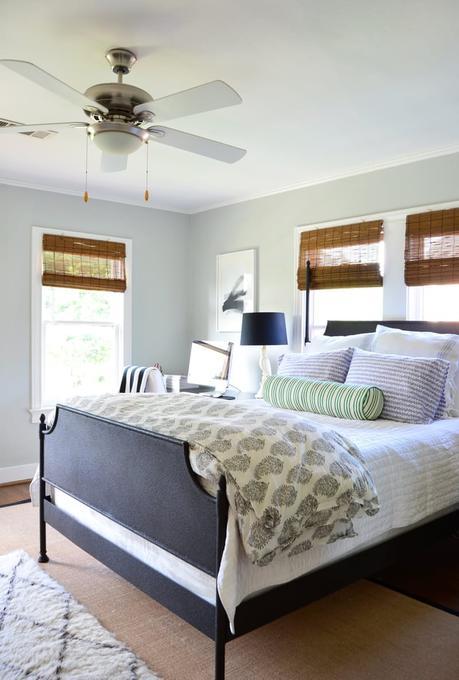 via Apartment Therapy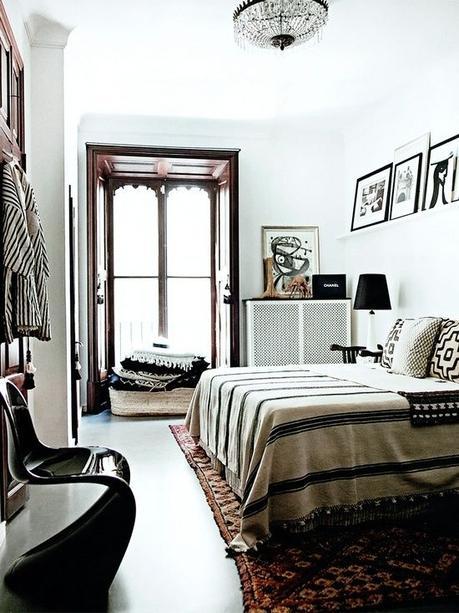 Good bones in this bedroom and bold graphic bedding is the perfect combination in this black and white bedroom.


via ?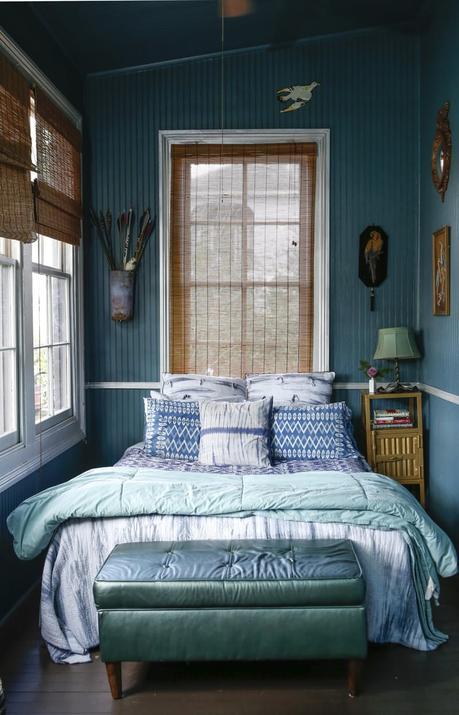 Lots of pattern in pretty shades of blue make even this small bedroom welcoming.
via Apartment Therapy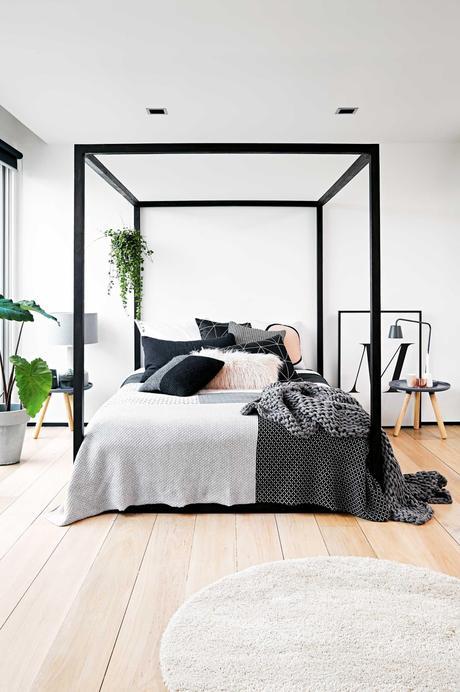 Even a modern black and white bedroom can look cozy with high contrast bedding.


via Inside Out