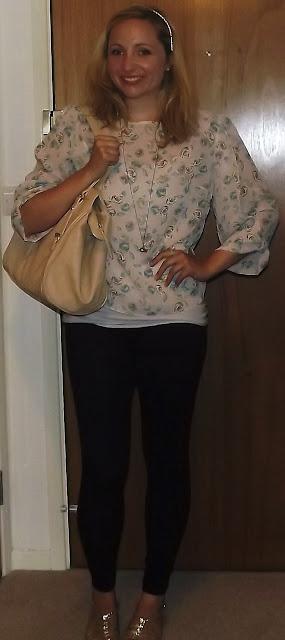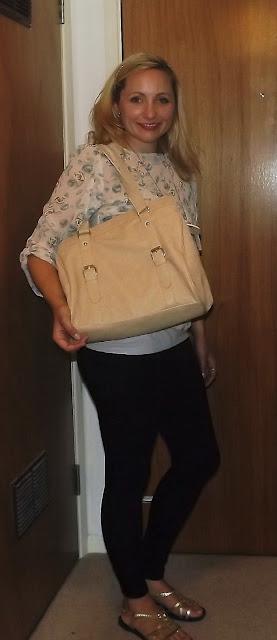 What I'm wearing:
Top - Topshop Rose Print Bow Sleeve Blouse - £36.00,  Bag - Accesorize, Leggings - Topshop Ankle Leggings - £12.00, Sandals - Topshop Havana Mettalic T-Bar Sandals - £16.00
I'm extremely aware my feet won't stay dry in this footwear... but it is July & I can dream!  I know the weather in the UK has been up and down so I've gone for a bit of a combo outfit.  I've simply teamed basic Topshop black full length leggings (mainly for warmth!) with a chiffon floral top over an off purple vest.  I've added a plaited gold headband, and a gold chain necklace to set off certain colours.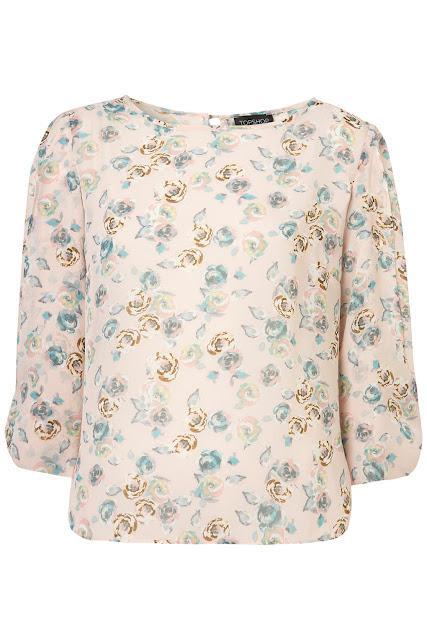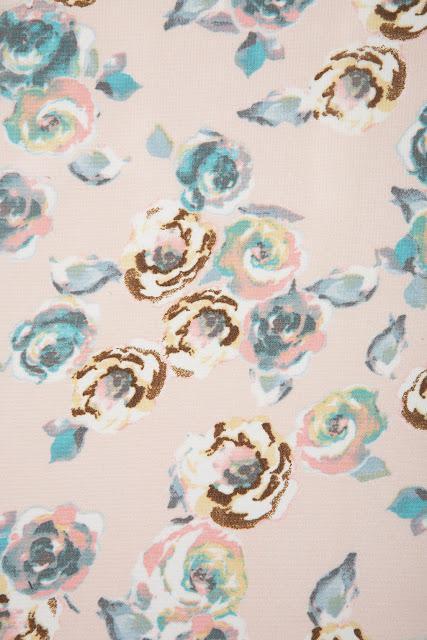 The top is the Topshop Rose Print Bow Sleeve Blouse, instores at the moment.  Its the ideal summer top because you can layer it and just throw on your jeans or leggings with it.  I know when I say florals and summer the pair skip hand in hand together, which is often classed as too cliche - but for me florals in the summertime never gets tired.  How you wear them and work them can change from year to year, you just need to keep thinking of how to wear them differently.  The delicate tones of this chiffon blouse keep it summery without being too much.  When the weather does perk up (I hear next week is the turning point - hurrah!) it could be tucked into a plain coloured high waisted skirt and brogue shoes... watch this space!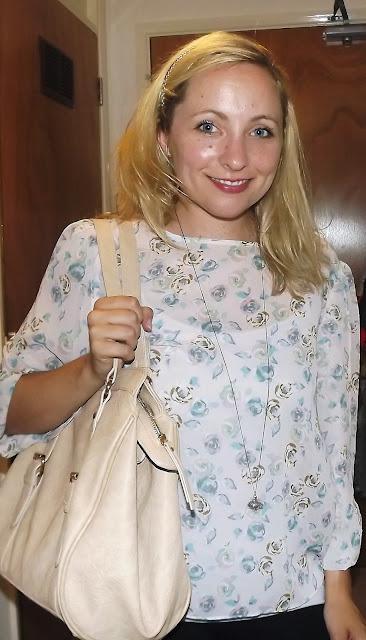 I do hope this rain stops soon, I'm quite fed up of getting soaked or gaining frizzy rain hair.  If it carries on I'll do a post on umbrellas and wellington boots next! 

xoxo