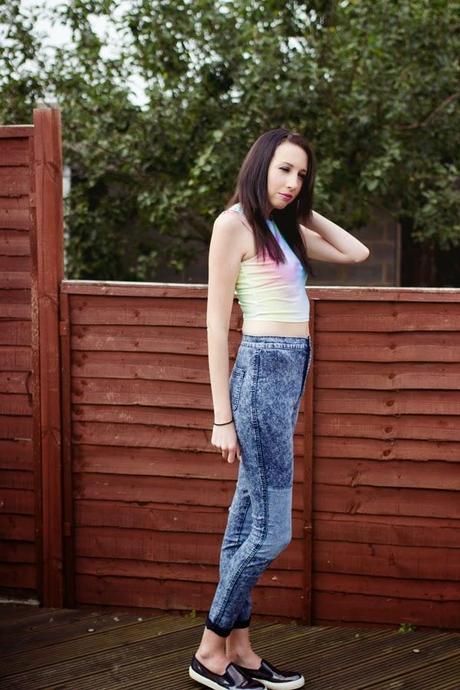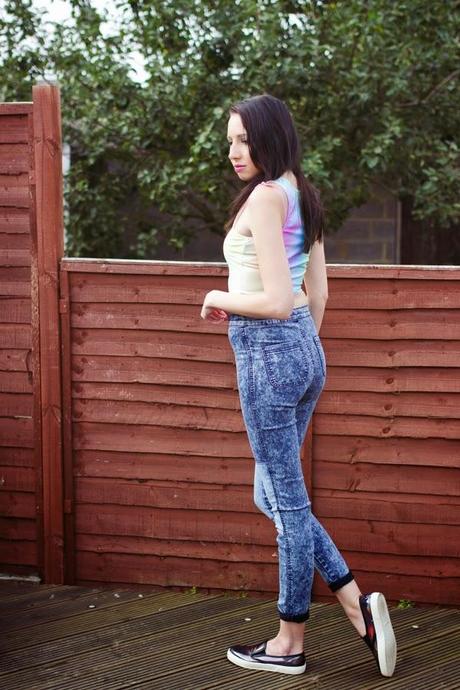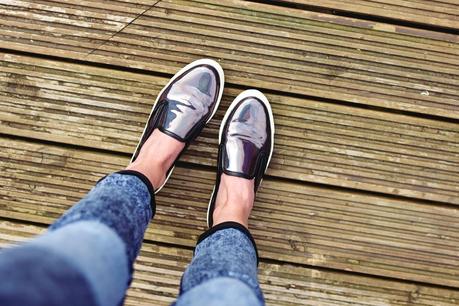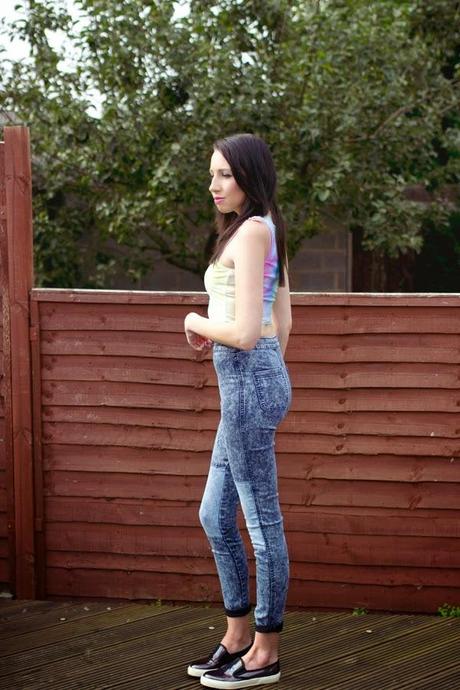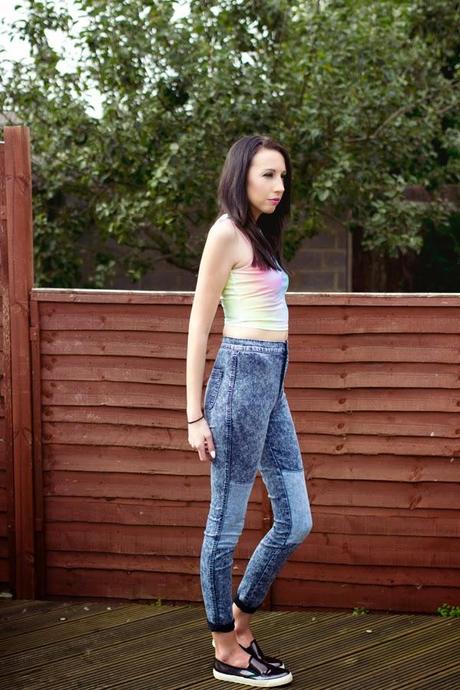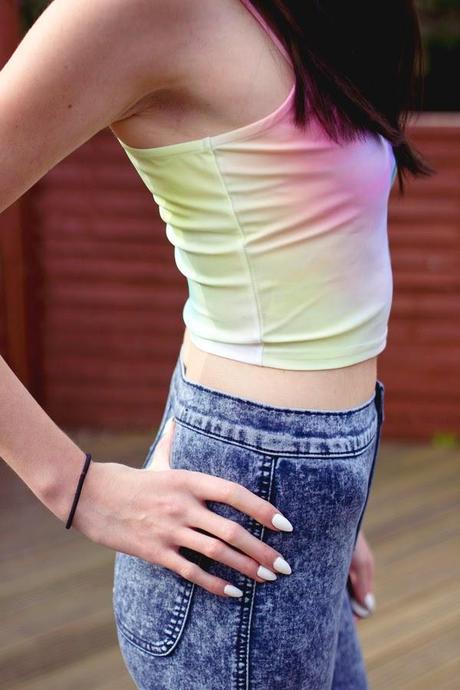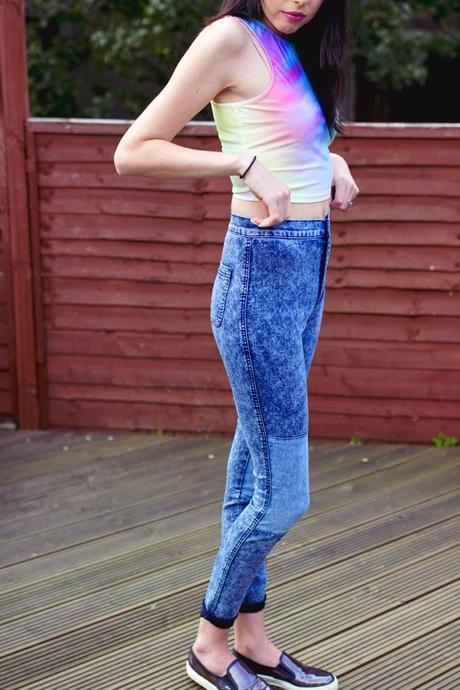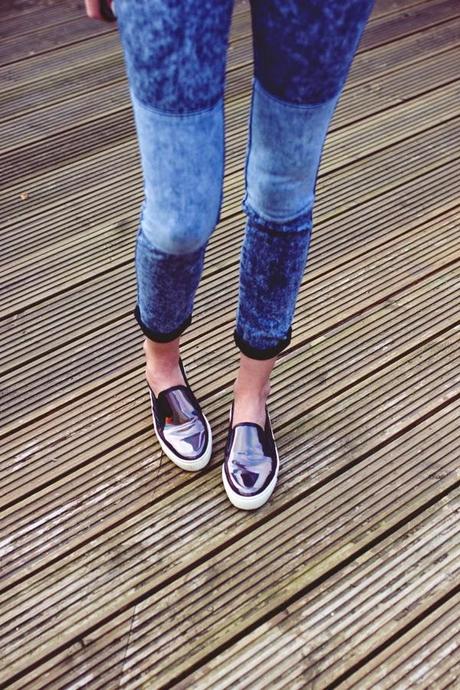 Top-Romwe//Jeans-Celeb look*//Shoes-Asos
I'm a huge fan of high waisted jeans, they're a simple style statement that look so flattering and the styling possibilities are endless. I love these high waisted jeans from Celeb look, I love the acid wash effect with the patch detailing, and the fit is really good too.
I love how high waisted jeans with crop tops look simple but stylish only showing a bit of skin. I love this multi coloured pastel crop top from Romwe, I can't get enough of it, I love how this look can carry through to winter, just throw a coat on over the top.
To finish off the look I wore a pair of Asos hologram shoes which are my favorite at the moment!