There's not much better than a chunky knit over leather leggings in terms of casual fall style, except maybe pairing said chunky knit with jeans. A chunky knit sweater works well with a fitted, short or mid-length skirt too. Even a cropped sweater with a maxi.
But what about wearing a slouchy sweater with a looser, longer skirt? An untucked cable knit sweater with a plaid midi? I wore a look like that to a college interview, thinking I was very collegiate. (Yes, an ivory A sweater with a plaid midi skirt. Hey, I got in and went to that school.)
I'm not sure I can pull off that look today. Actually, I'm certain I cannot. But on some of these women, the style looks modern and fresh. I'll stick to chunky cable knits with jeans and leggings, but please, if you can go pair slouchy and slouchy, please do. Here street style photos of slouchy, chunky knit sweaters paired with a mix of skirt styles.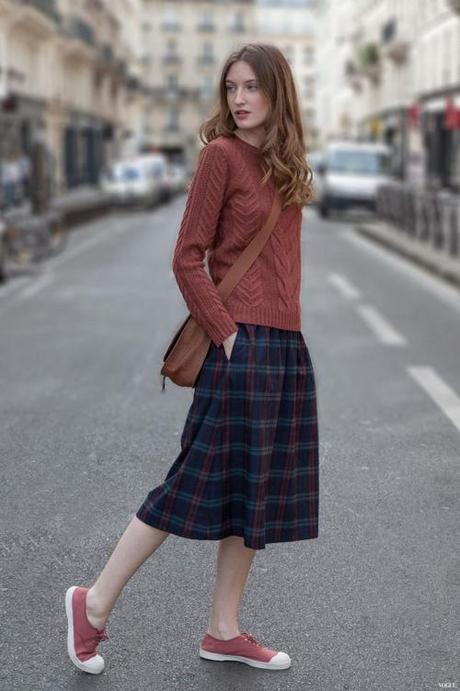 Cable knit sweater with plaid mid skirt and washed out red sneakers.
Vogue Taiwan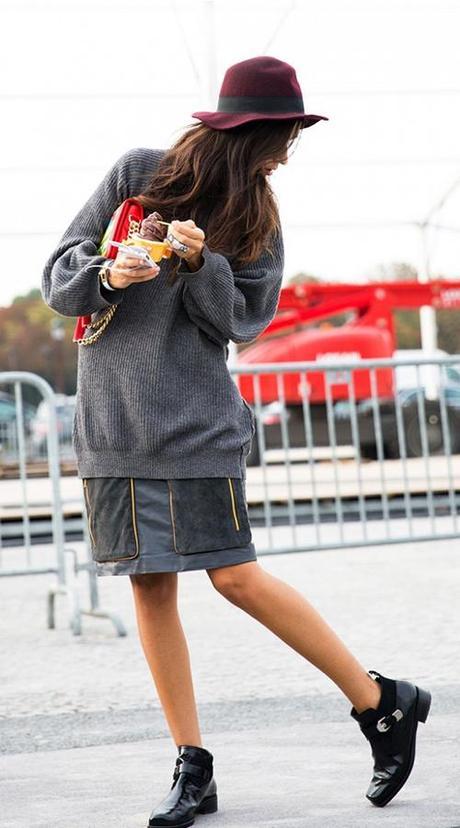 Slouchy gray ribbed sweater with just-above-the-knee skirt and ankle boots.
Who What Wear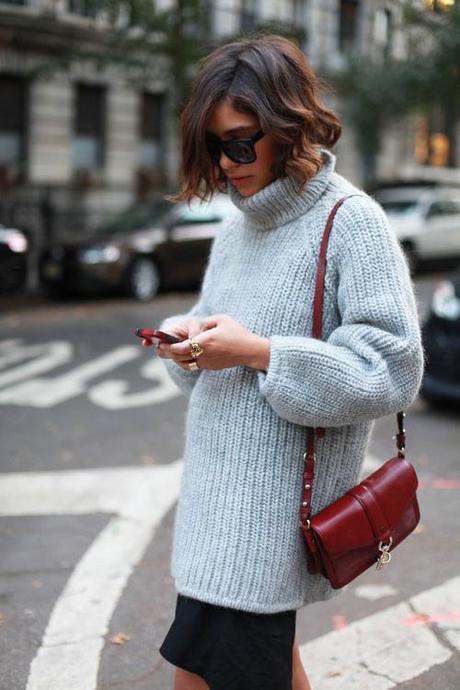 Chunky gray turtleneck knit sweater with killer bob.
unidentified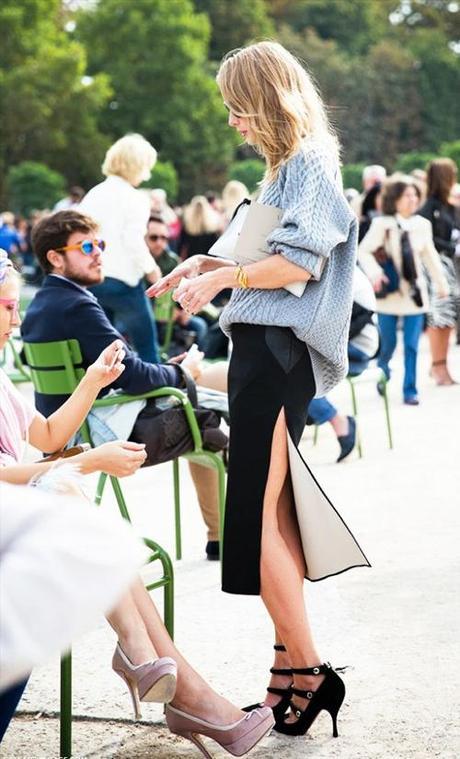 Slouchy cable knit sweater and sky high slit skirt.
Who What Wear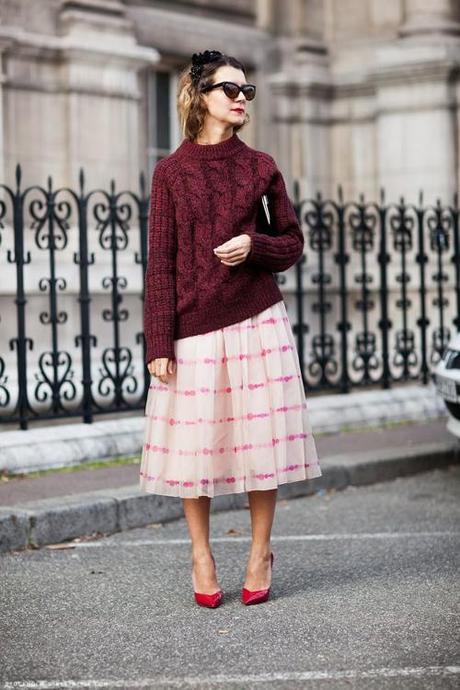 Chunky blood red knit sweater and pink horizontal stripe midi skirt.
Casting Director Natalie Joos, Paris  •  Carolines Mode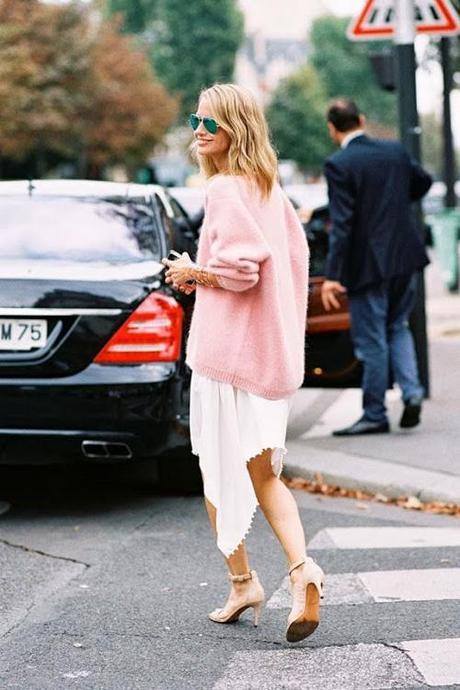 Slouchy pink sweater and asymmetric mullet skirt.
Net-a-Porter Fashion Director Holli Rogers
Paris Fashion Week SS14  •  Vanessa Jackman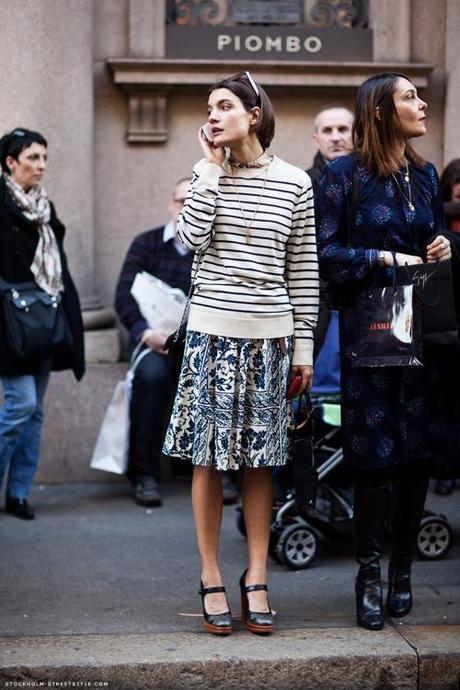 Nautical stripe crewneck and blue floral print skirt.
Milan  •  Carolines Mode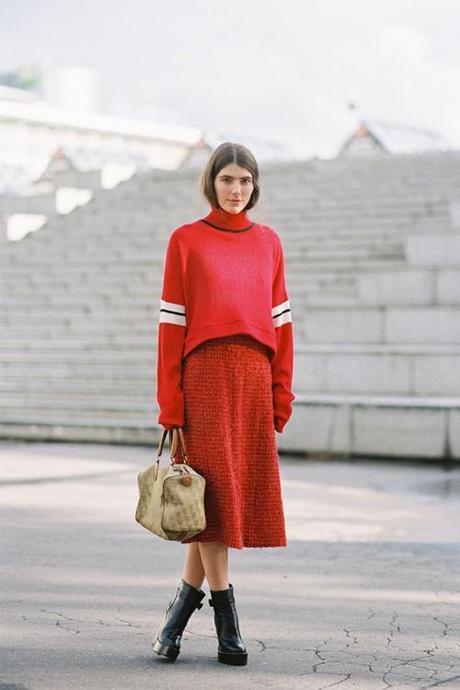 Red athletic inspired mock turtleneck sweater and tweedy midi skirt.
Stylist Ursina Gysi, Paris Fashion Week SS13  •  Vanessa  Jackman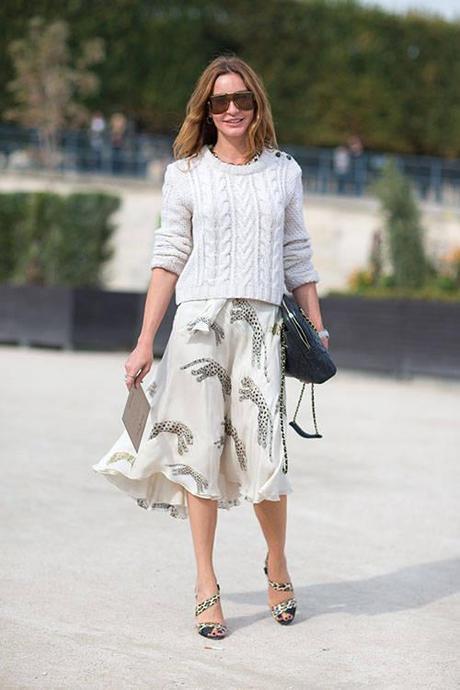 Cable knit cropped sweater and panther print midi skirt.
Net-a-Porter Fashion Director Holli Rogers
Paris Fashion Week SS14  •  Photo by Diego Zuko  •  Harper's Bazaar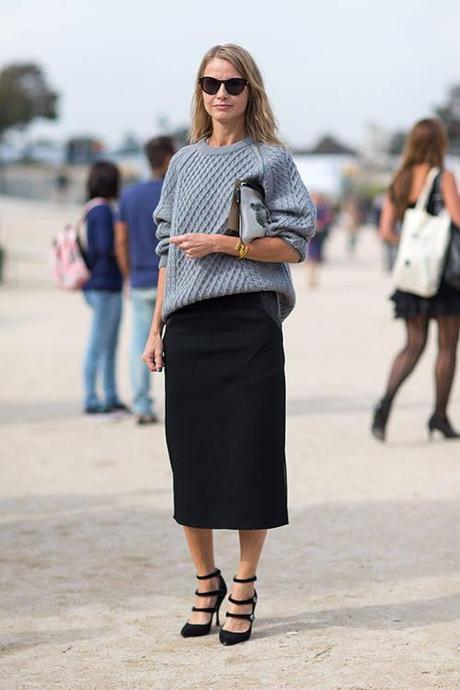 Chunk gray slouchy sweater and elongated pencil skirt.
Net-a-Porter Fashion Director Holli Rogers, Paris Fashion Week SS14
Photo by Diego Zuko  •  Harper's Bazaar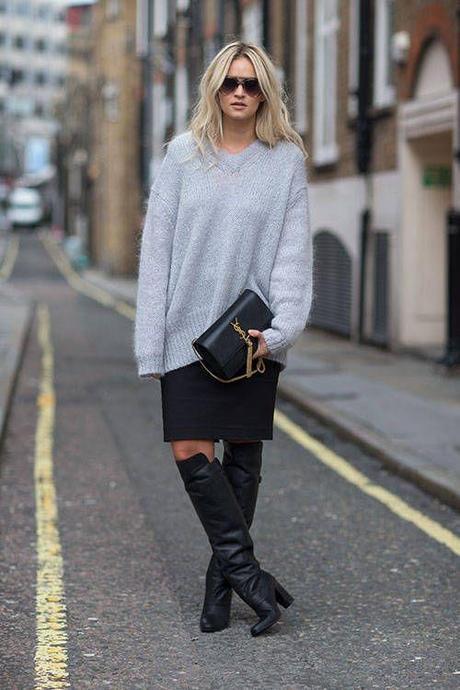 Slouchy gray V-neck sweater with over-the-knee black boots.
London Fashion Week SS14  •  Photo by Diego Zuko  •  Harper's Bazaar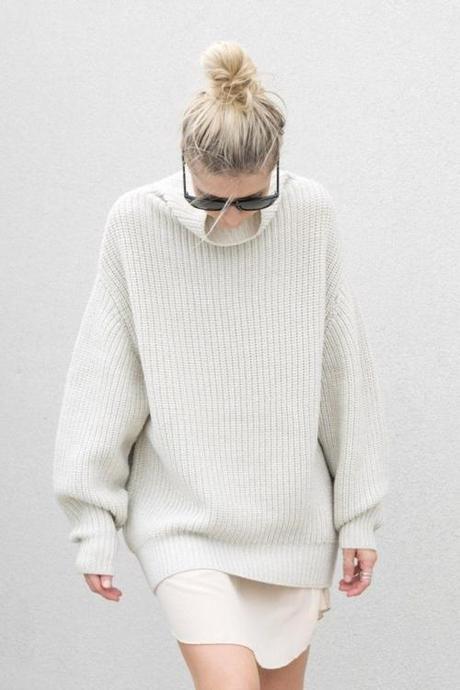 Winter white slouchy knit sweater and wispy mini (or is that a shirt tail?)
FIGTNY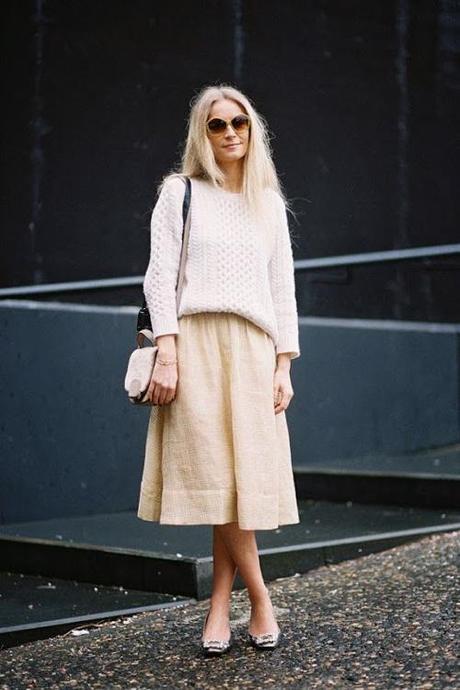 Cable knit crewneck sweater and midi skirt.
Stylist Martha Ward, London Fashion Week FW14  •  Vanessa Jackman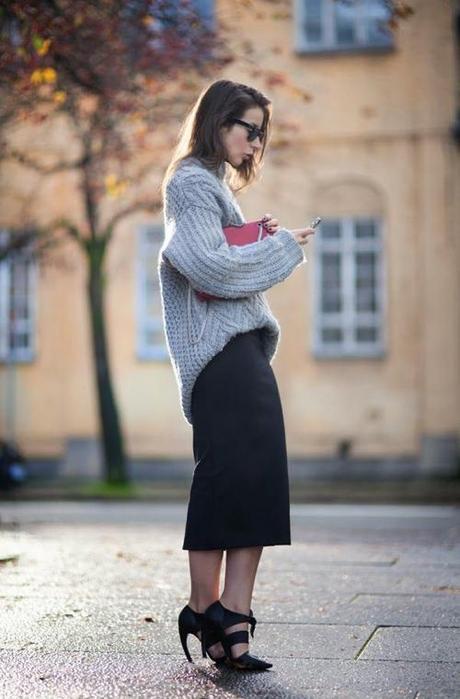 Chunky gray cableknit sweater, midi skirt and curvy heels.
unidentified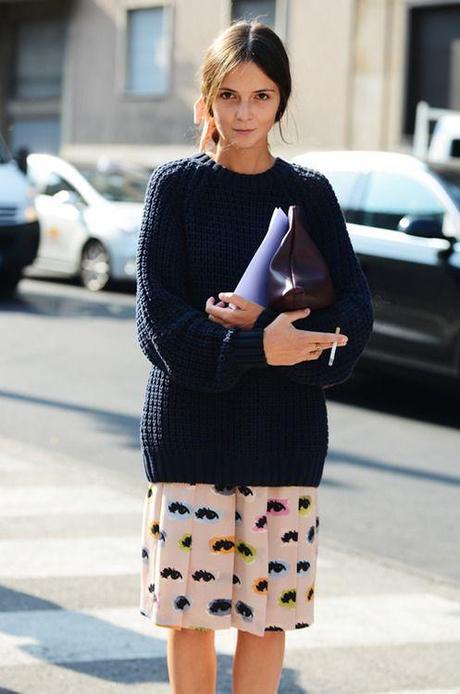 Chunky black knit sweater and eyeball print skirt.
unidentified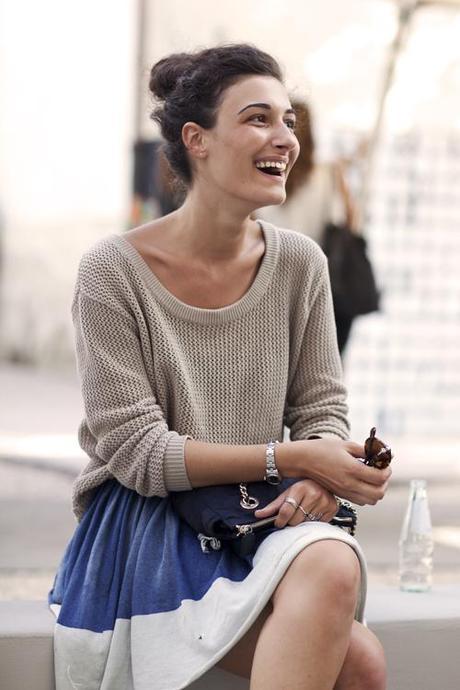 Tan knit wide neck sweater and blue and white circle skirt.
Florence  •  The Sartorialist
•            •            •
Shop the Look

Turn on your JavaScript to view content