Not at all the granola type, I never even considered Birkenstocks. Even during '90s grunge, which I wholeheartedly embraced (after all, as a fashion editor in New York, I was at those runway shows), Birkenstocks were not on my style radar. They were shoes worn by people in Oregon. To me, Birkenstocks were the shoes of guys with long hair and thick wooly socks. No thank you.
I've stuck to that for the last twenty years, even as the social currency for hikers, makers, and locavores has risen. But now . . . Well, looking at these street style shots of indisputably elegant, chic, and just plain cool women, I'm re-thinking the Birkenstock. Maybe.
Birkenstock sandals hail from Germany, though to me they have a Dutch aesthetic. I must admit its minimalist vibe with these equally streamlined outfits. Should I?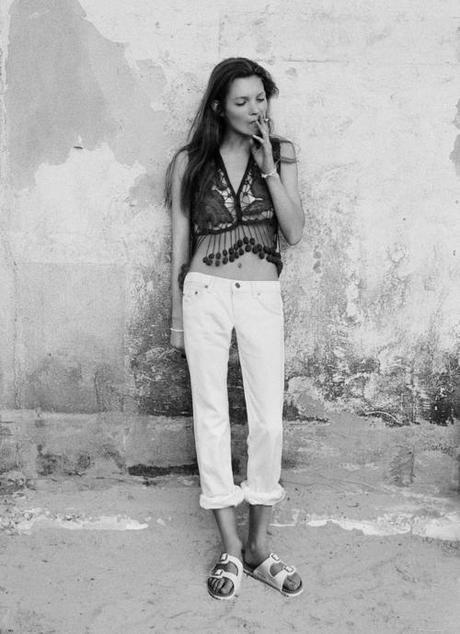 Kate Moss wearing Birkenstocks with white jeans
Photographed by Corinne Day for Vogue, 1993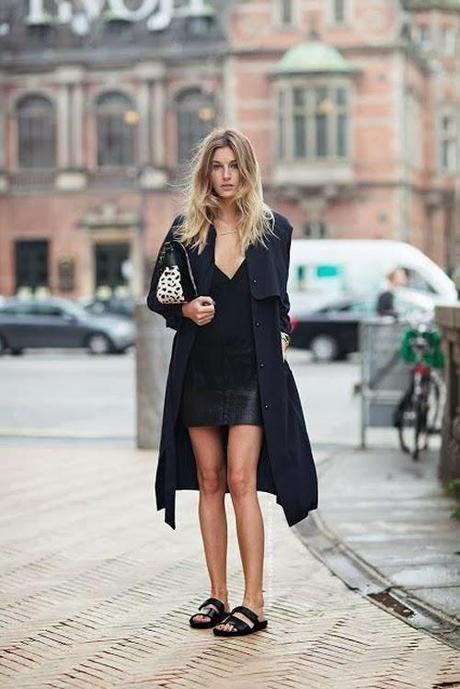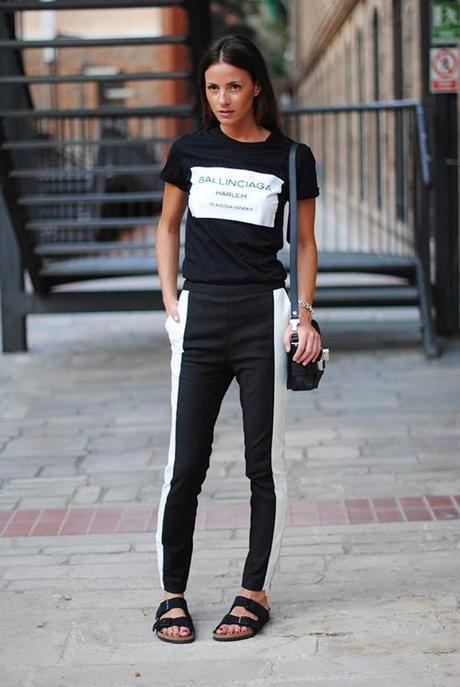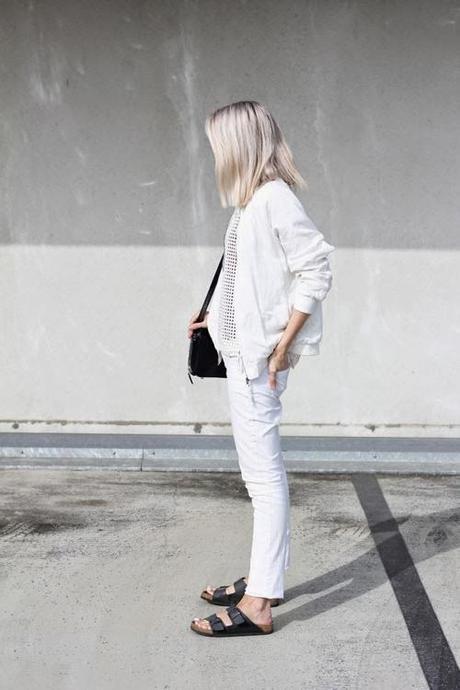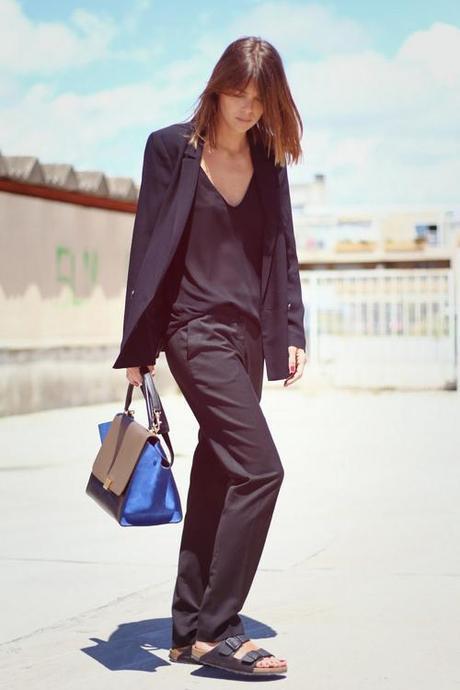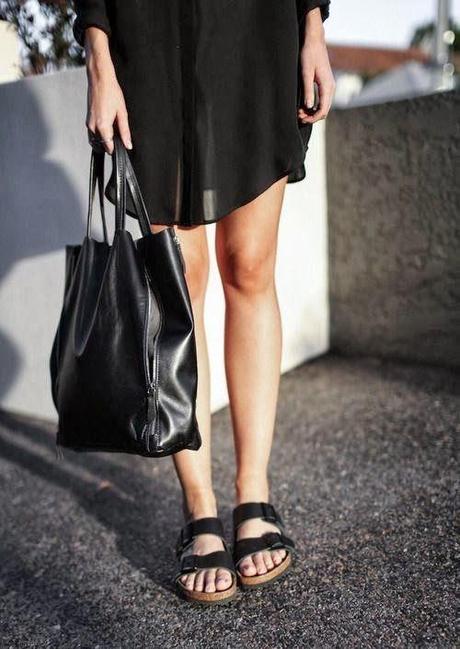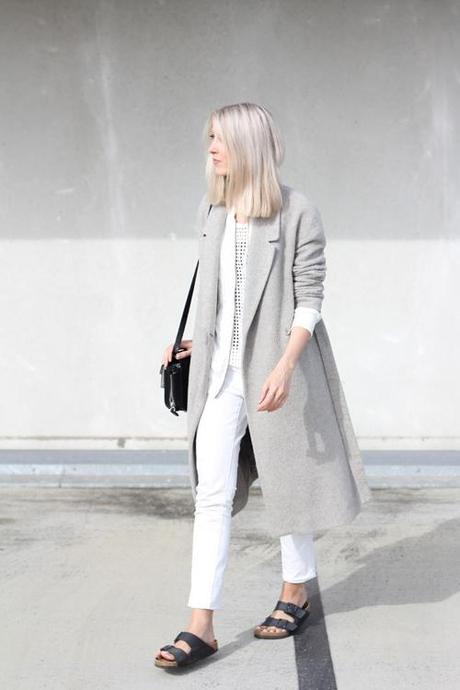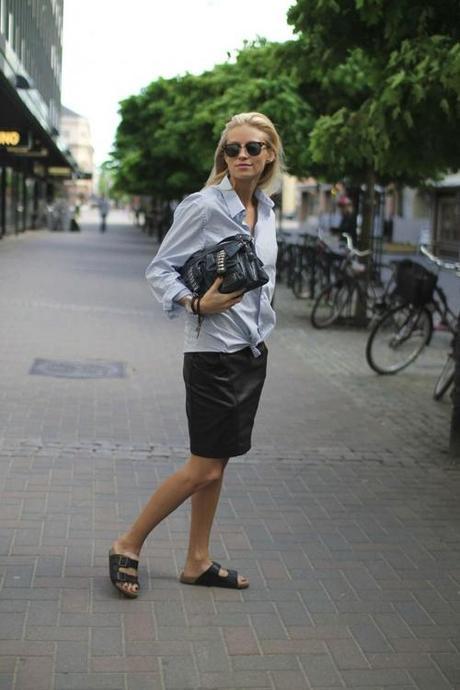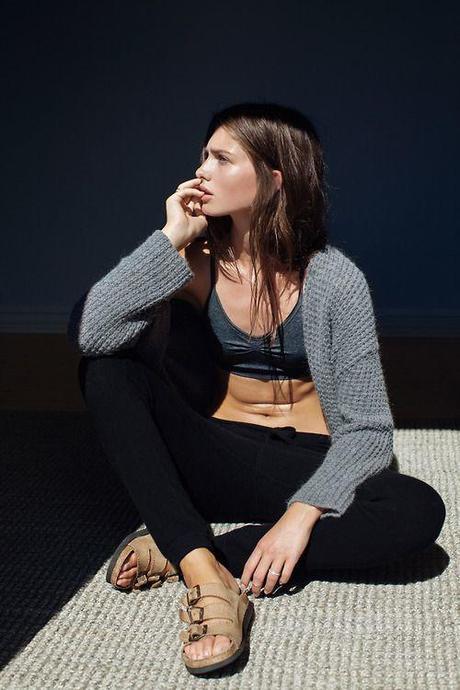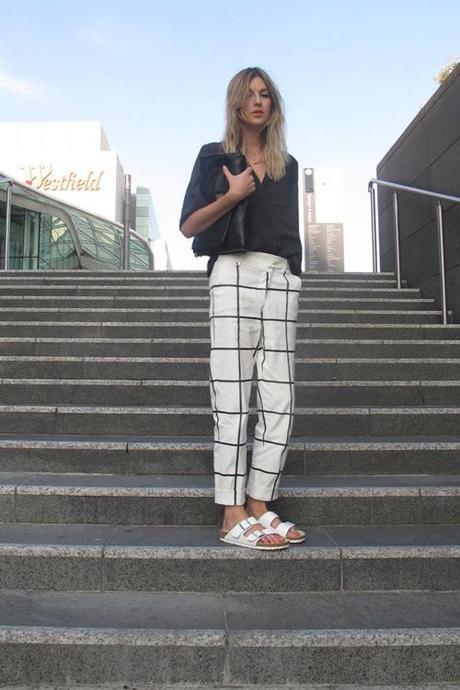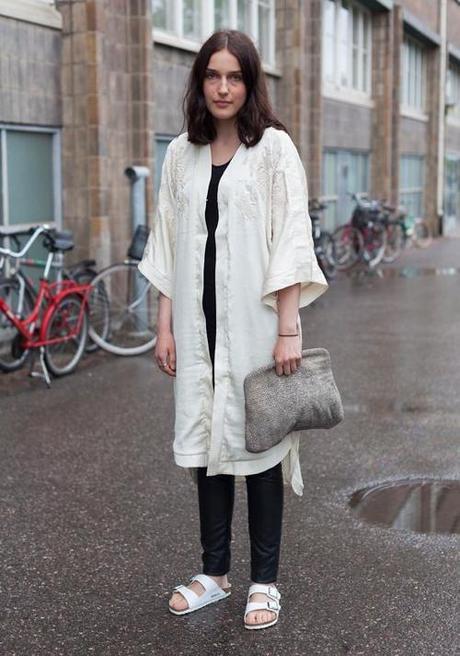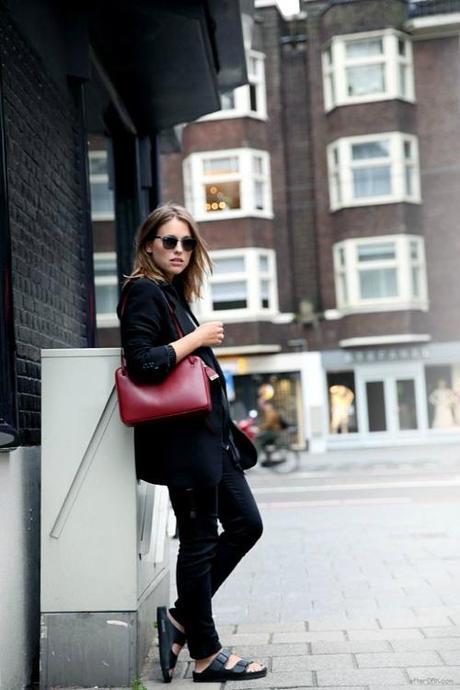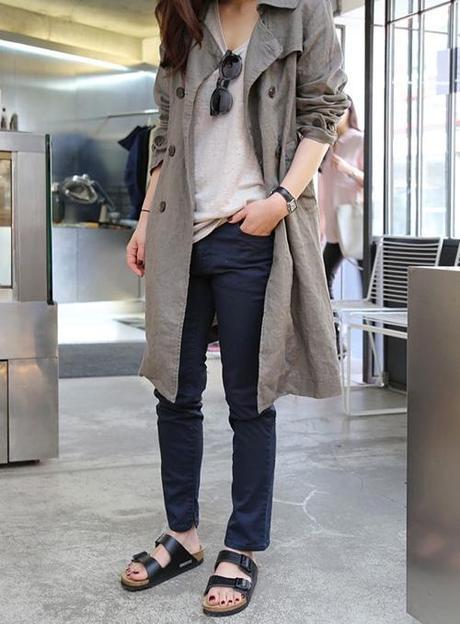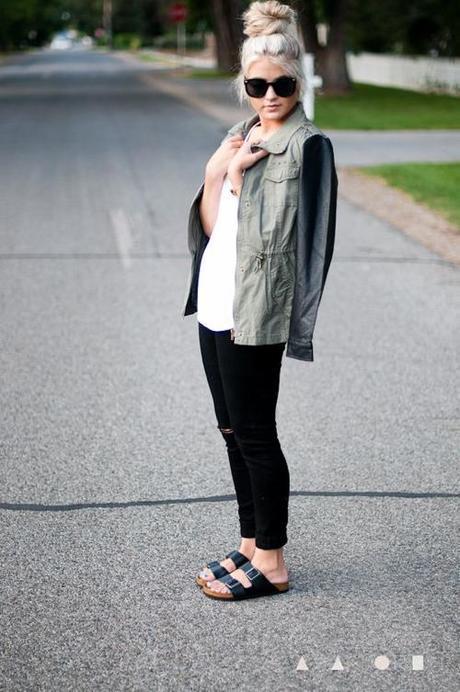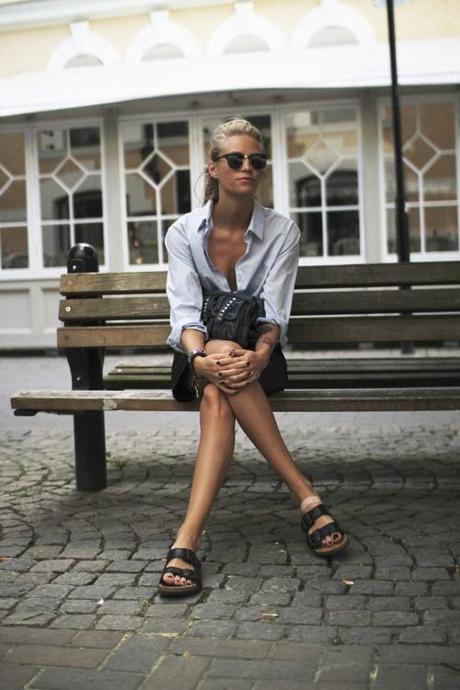 C E L E B   S T Y L E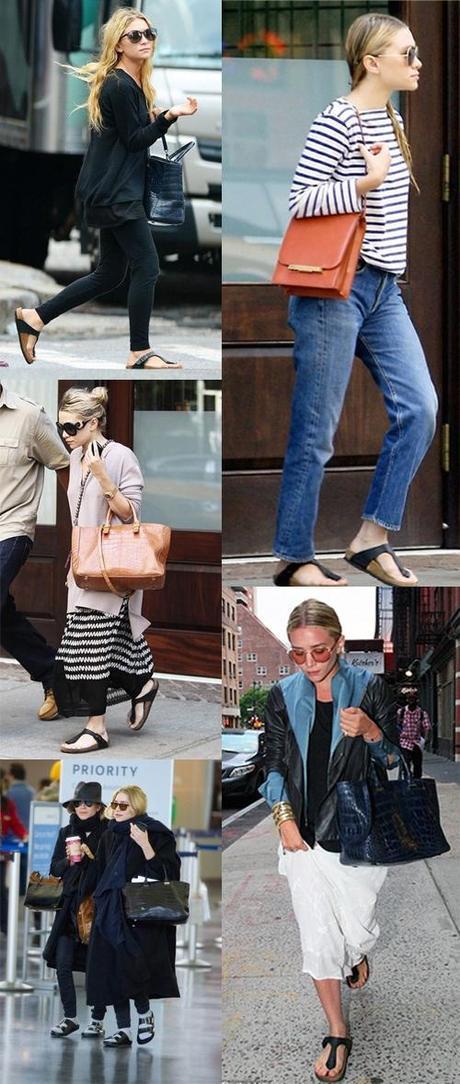 Ashley Olsen in black Birkenstock thongs
The Osen twins in Birkenstocks + socks (don't do it)
R U N W A Y  R E V I E W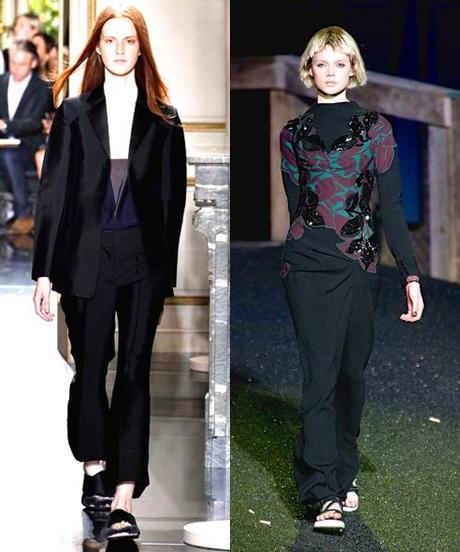 Céine Spring 2013   |   Marc Jacobs Spring 2014
H I S T O R Y  L E S S O N 
The Birkenstock sandal of today was developed in 1964 by Karl Birkenstock, whose grandfather registered the brand in 1774 in Germany, where they are still made. They're designed with contoured cork and rubber footbeds that conform somewhat to the shape of one's feet. It became popular in the U.S. among 1960s hippies. In the early 199s the look was revived. (Wikipedia likens that trend, popular among high-school and college-aged Gen Xers, as comparable to the popularity of flip-flops today.) Birks showed up on European runways for Spring 2013. The Birkenstock sandal has now made its way to street style around the globe.
•           •            •
S H O P   the  L O O K  


Turn off your ad blocker to view content